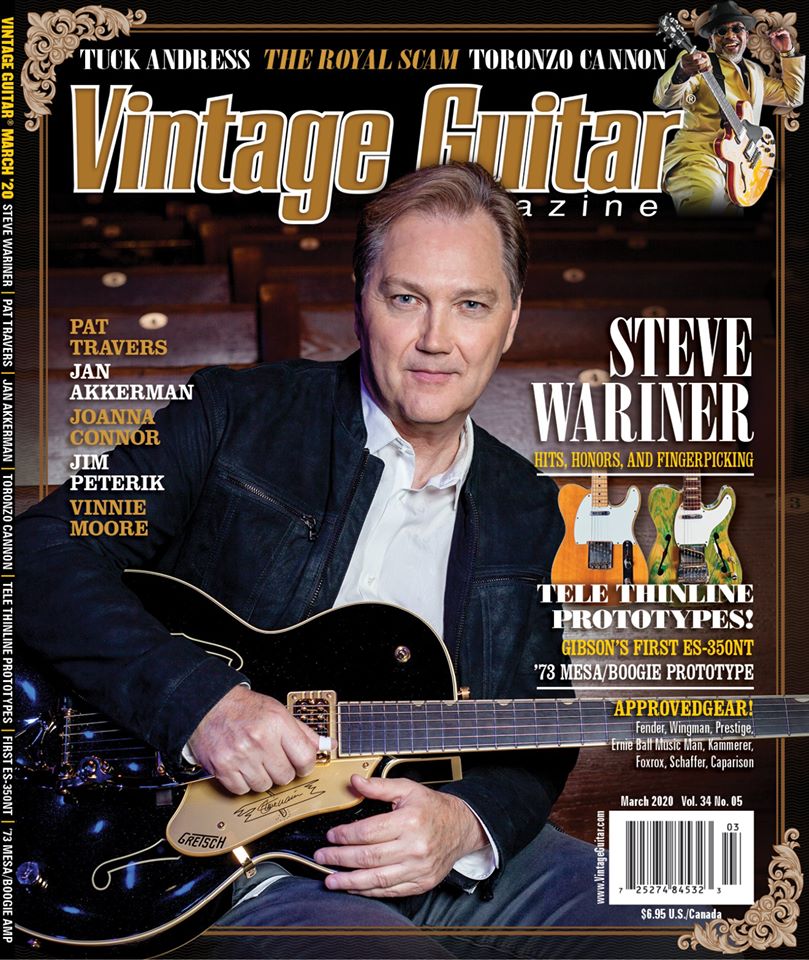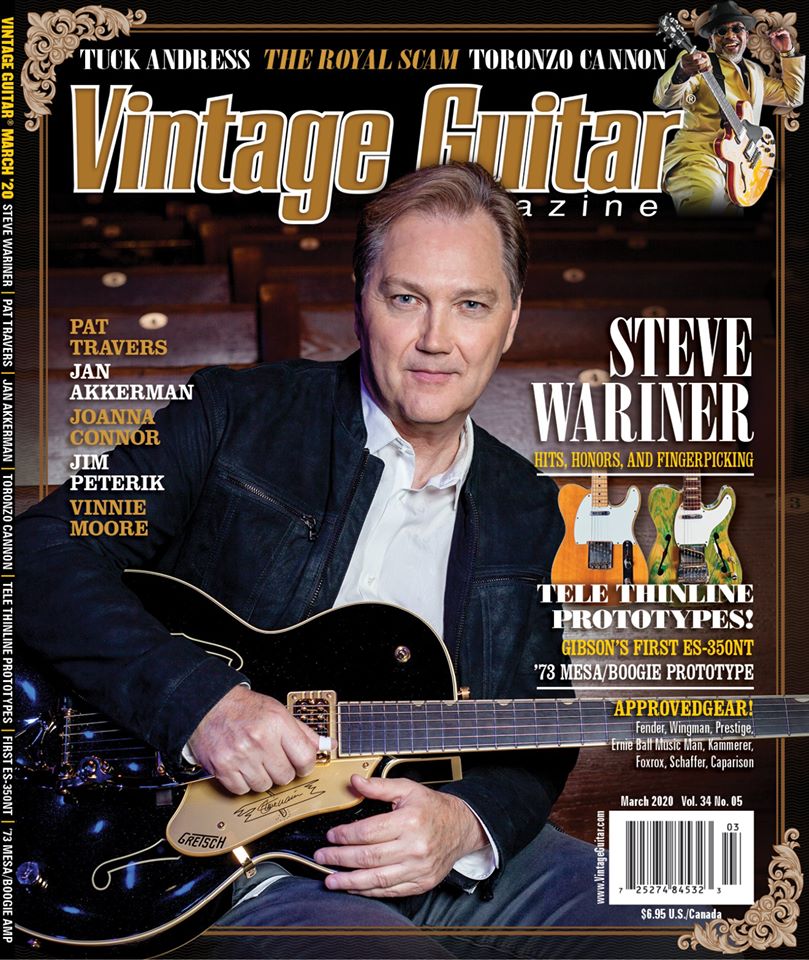 Steve Wariner and his Gretsch G6120T-SW Steve Wariner Signature Nashville Gentleman graced the March cover of Vintage Guitar magazine. In an in-depth feature story, the country star dished on a range of topics including  how his father influenced his music style early-on.
"He'd show me his Chet [Atkins] albums," said Wariner. "I'd listen to [Merle] Travis and Chet records and slow them down and try and learn."
Gretsch visually landed on Wariner's radar after the budding musician paid a visit to the famed Vic Zinn Music Center in Noblesville, Indiana.
"As a kid, I'd go in there and there was all these Gretsches lined up," said Wariner. "I was astounded! They were beautiful. Every now and then, Vic would let me take one down and play it."
Wariner's close friendship with Atkins, a legendary Gretsch signature artist, also fostered his own relationship with Gretsch, and eventually led to the development of his multifaceted G6120T-SW Steve Wariner Signature Nashville Gentleman — a model that embraces simplicity yet packs plenty of Gretsch swagger.
"I've had some old Gretsches for decades and still don't know what all those switches do," said Wariner. "All we have is the master volume, master tone and the pickup selector. I came up with the black color from my car with a little bit of gold sparkle. It's not Buck-Owens flashy but really classy when the lights hit it."
Grab a copy of Vintage Guitar Magazine for Wariner's full feature article.