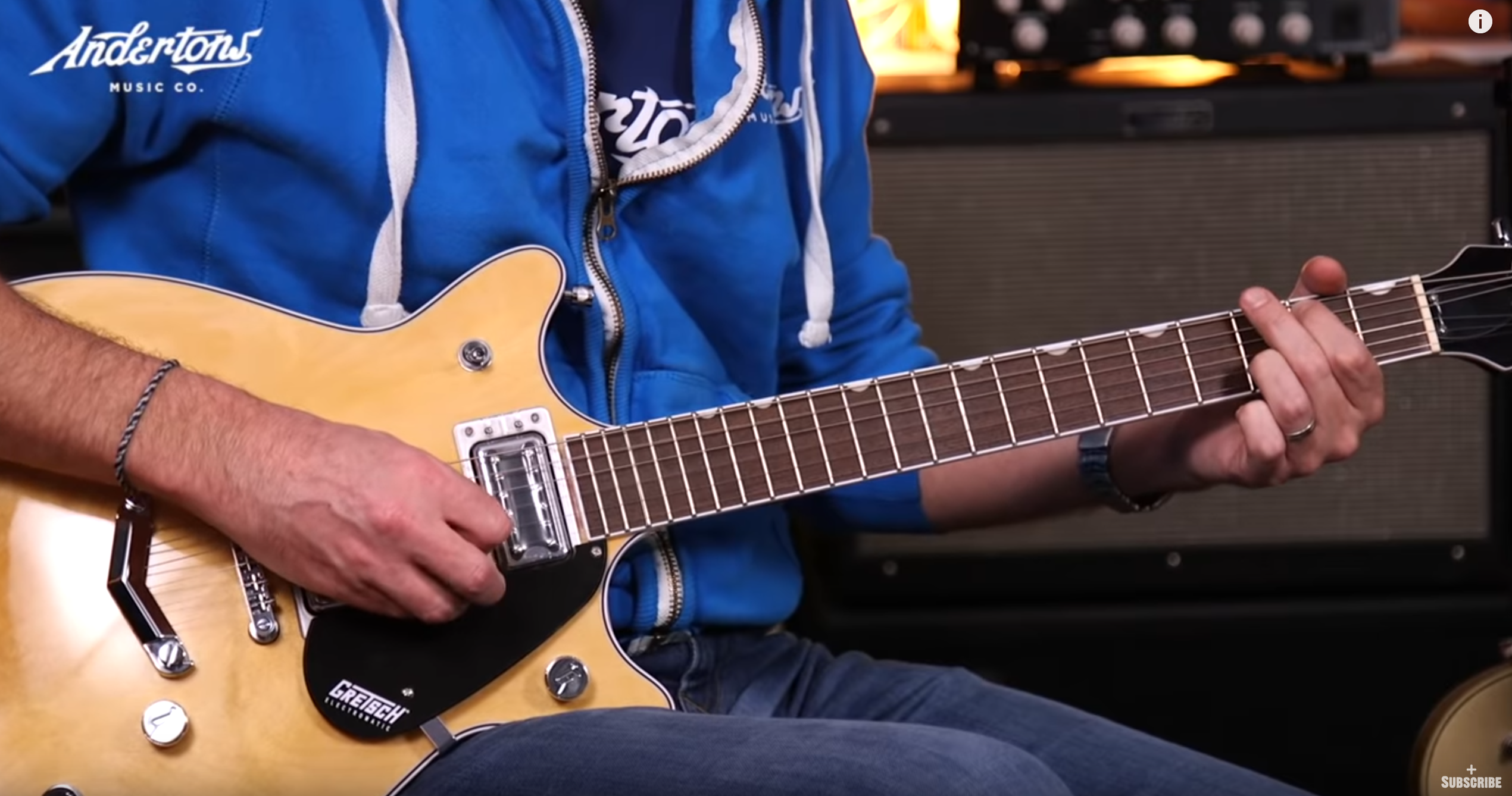 Our friends at Andertons just took some of our new Electromatic guitars for a spin and we don't think they'll be putting them down anytime soon!
If you want to be impressed too, check out the video below to see the G5410T Rat Rod with Bigsby, G5222 Double Jet with V-Stoptail and the G5655T Center Block Jr. with Bigsby put through their paces by The Captain Lee Anderton and Danish Pete.
As you'll see, Lee found himself stunned by the price tag of these models, particularly the G5222.
"I had to go check about 25 times — this is 449 £," said Lee. "Bucket load of guitar. Bucket load!
"These are just great — the End!"
Some great stories are here too — AC/DC, Genesis, and overall loads of fun as always from Andertons as they take you through 23 minutes of classic rock riffs and product education about the expanding Electromatic line — from solid body to hollow body and somewhere in between.
"Electromatic is CRAZY value for money!" summed up Lee, to which Pete admittedly concurred.
PS – we think you CAN play that kind of thing Pete — pretty well actually!