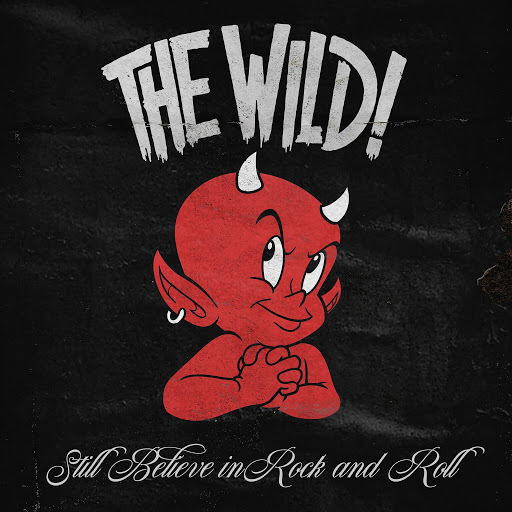 For those that are in the need of some hard-hitting rock, West Coast Canadian rockers The Wild! recently dropped third album, "Still Believe in Rock and Roll."
"In a time where our genre has never seemed more lost, we stay the course," says lead vocalist and guitarist Dylan Villain. "Some of us still believe in rock and roll music and this album is for those of us that do."
The effort picked up a rave review from Spill Magazine.
"If AC/DC and Buckcherry had a love child, then the bastard would be The Wild!," wrote reviewer Gerrod Harris. "Still Believe In Rock And Roll is the result of an unrelenting drive that has propelled the band since their inception and demonstrates that a modern hard rock record in 2020 can be both nostalgic and unique. What is most impressive is that The Wild! has delivered an album that captures the high octane and raw energy of their barebones live set and has channeled that vibe straight into the veins of 10 hard-hitting original tracks. Front to back, Still Believe In Rock And Roll is a hell of a ride, one that should ultimately cement The Wild!'s place in the new wave of classic rock."
But like so many bands right now due to COVID-19, The Wild! have unfortunately been grounded from hitting the pavement in support of the album. Instead, the swaggering foursome found a way to share their live experience with the world, via a Facebook stream benefiting the Food Banks of Canada.
Setting the stage for the rambunctious live stream, motorcycle engines revved in the background with a voice calling out into the darkly lit stage, "Wanna see a badass motherf*$*r? I'll show you a badass!"
Slinging his Gretsch Penguin, Villain and company then took the stage and delivered a highly energetic set featuring new tracks, "Playing with Fire," "Ready to Roll," "Roadhouse" and finally, "Party 'Til You're Dead."
Click the photo below to check out the archived video of the live stream, also featuring guitarist Benny the Kid on his Gretsch Broadkaster. Dig what you hear? Buy the album here.