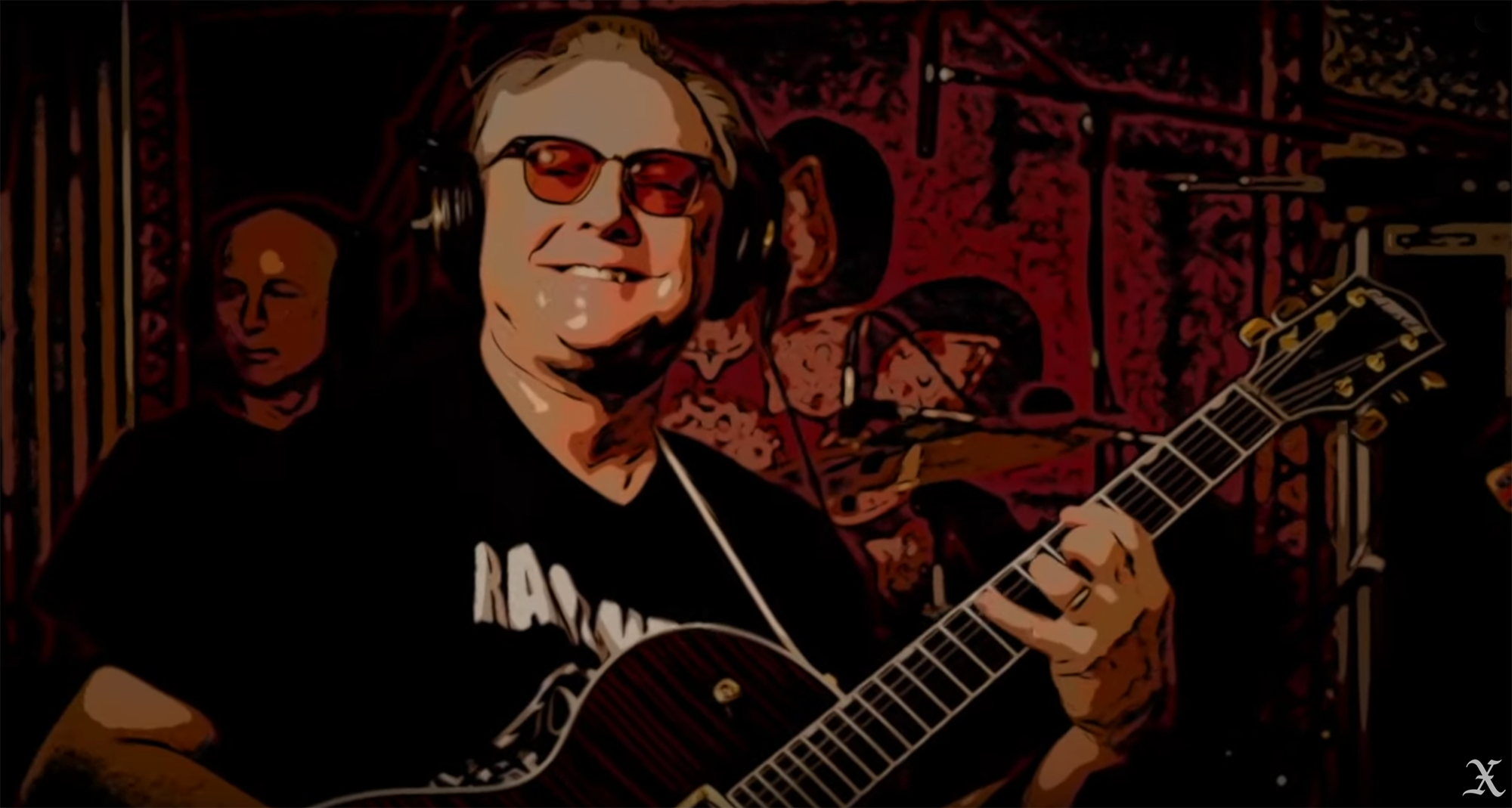 Following up on the heels of their first album in 27 years, punk veterans X debuted a new music video for Alphabetland track "Water & Wine."
The last time the band was all in a room together was Friday, March 13, right before the COVID-19 shutdown. As they had just finished recording the album, singer/bassist John Doe had the idea to capture the moment with a video for the surf-rock song.
"In the back of my mind, I thought, 'This song is really accessible and really fun, so let's record us lip-syncing this,'" Doe told Rolling Stone. "I didn't really think twice about it."
Originally slated for a fall release on Fat Possum, X decided to instead rush the release to provide entertainment during the pandemic. So Doe put a call into Bill Morgan, who directed the band's 1986 documentary The Unheard Music, for a little help with the music video. Morgan animated the performance footage and then spliced it with clips from silent movie Ivan the Terrible.
While the song has an upbeat melody, it also contains very poignant lyrics by singer Exene Cervenka.
 "As usual, Exene is really gifted at writing a truth that people have been talking about, and in such a poetic way," Doe told RS. "There's been a lot of discussion about privilege and the divide between rich and poor. That line, 'Who gets water and who gets wine?' — yeah, that's a big one. It's the one percent and the 99 percent."
Watch the clip below, featuring the famously-grinning guitarist Billy Zoom on his Gretsch.