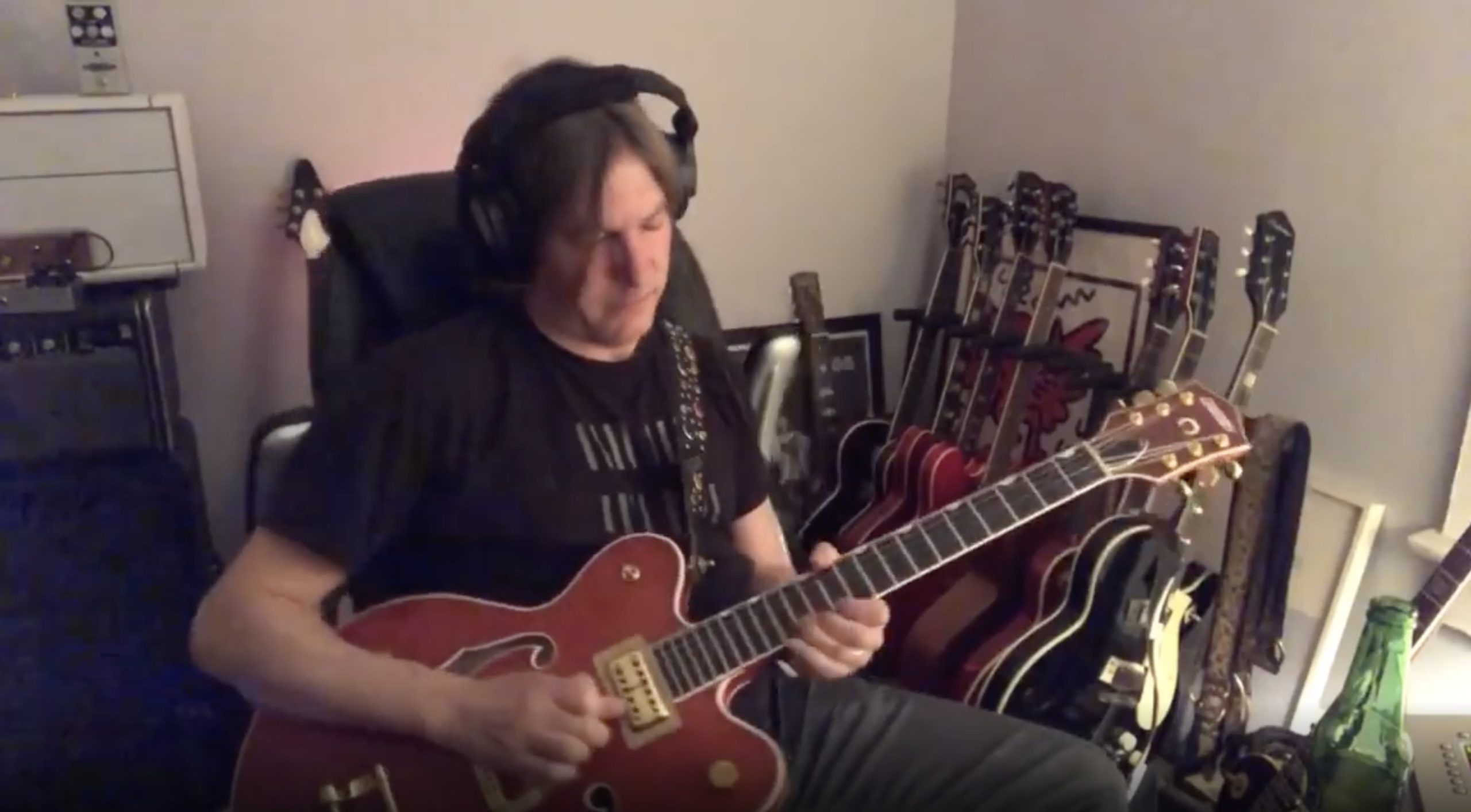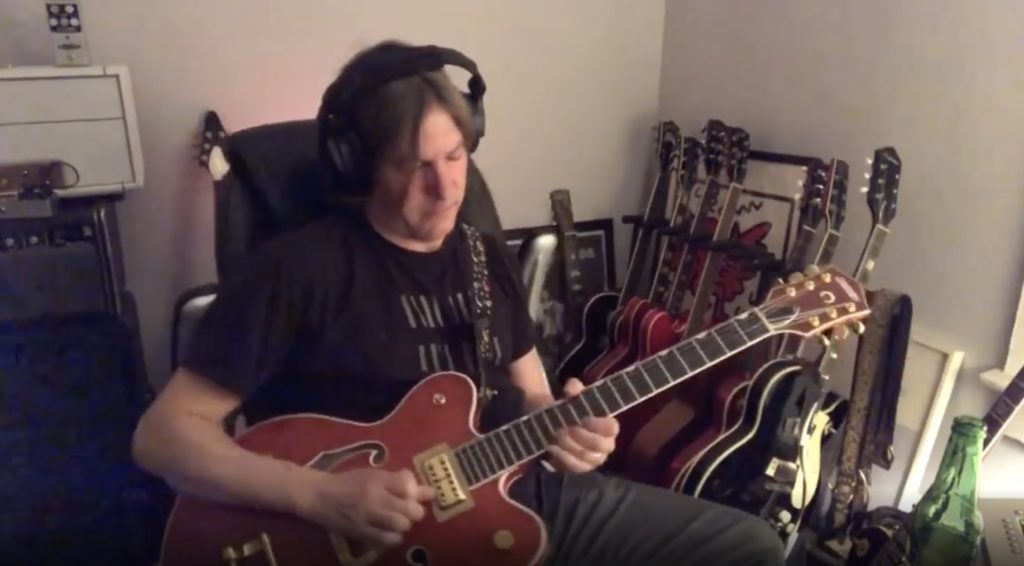 What do you get when Alice In Chains vocalist William DuVall, Afghan Whigs guitarist Jon Skibic, Dragged Under guitarist Ryan Bruce, multi-instrumentalist Mark Watrous and Killers drummer Ronnie Vannucci collaborate on a rock 'n' roll classic?
One incredible performance.
The all-star lineup teamed up for a virtual rocking rendition of Rod Stewart's 1981 hit song "Young Turks" for Couch Riffs.
Skibic swapped riffs with Bruce throughout this iconic number, with the snappy tone from his Gretsch G6620T Players Edition Nashville®'s High Sensitive Filter'Tron™ pickups cutting nicely through the mix.
Watch the cover of "Young Turks" below.