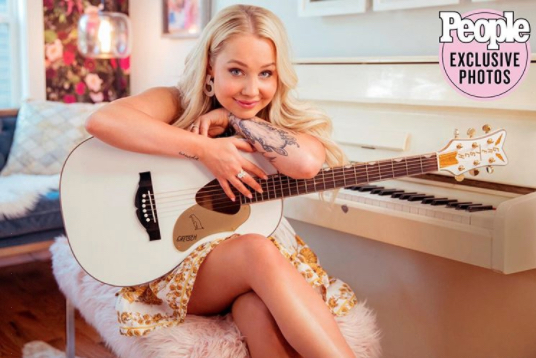 Country songstress and Voice alum RaeLynn sat down with People magazine's Jeff Nelson for an exclusive interview about her journey in music and sophomore album Baytown.
"It's hard for women," RaeLynn told People. "So, I'm at the point, like every other country girl, if it's going to be hard for me no matter what, I might as well put out music I freaking love."
After being eliminated from the Voice in 2012, RaeLynn navigated her way through the music industry determined to make a name for herself.  She struck platinum with 2014 single "God Made Girls" and earned critical acclaim with her 2017 full-length debut Wildhorse, but parted ways with her previous labels.
Last November, RaeLynn signed with Round Here Records, the label launched by Florida Georgia Line.
"They let me be myself and ride ponies and wear all the glitter and cheetah print I want in my music videos," said Raelynn. "They're not trying to change me."
Named after her hometown in Texas, RaeLynn's latest release Baytown has captured the introspective can-do attitude that has helped land her where she is today.
"It's been a wild ride!" said RaeLynn.
Listen to Baytown single "Still Smokin'" below, and be sure to read Raelynn's full interview with People magazine here, featuring the country artist with her gorgeous Gretsch G5021WPE Rancher™ Penguin™.