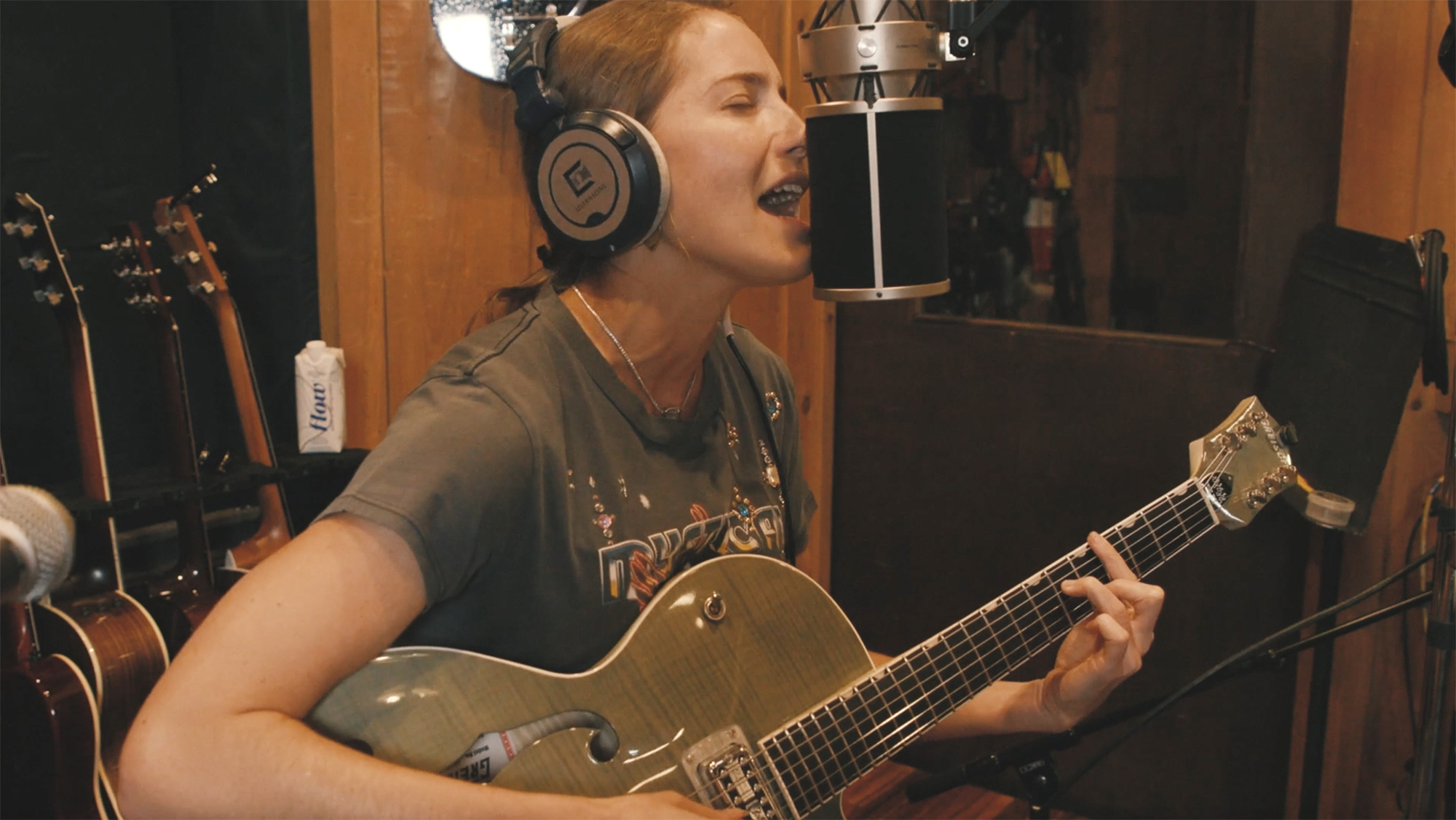 Pop-country singer and songwriter Caroline Jones today debuted the video for "The Party's Over," a unique rendition of an old jazz standard from 1956 musical Bells Are Ringing.
"I grew up singing American Songbook classics as part of my classical vocal training," shared Jones. "I have always loved 'The Party's Over' and dreamed of recording my own take on the lyric. It's a story about disillusionment, narrated in the most poignant, honest way. Confronting the truth can be very difficult at times, but one is always better for it."

"The Party's Over" was recorded live at Southern Ground Nashville with a band of all-star Nashville session cats including Tony Lucido on bass, Nir Z on drums, Jason Roller on fiddle and Gordon Mote on piano.

Jones meanwhile rocked "Loretta," her Gretsch 6120SH Brian Setzer Hot Rod in Highland Green, which also appears on one of her most popular songs, "Chasin' Me.'"

"Loretta lives tuned down a whole step, so we keep a thicker gauge of strings on her for optimal tension and intonation," said Jones. "As a result, she sounds even warmer and sweeter. Also, she is the exact same color as my eyes!"
Watch the video below, get the song here, and be sure to also check out her latest single "All of the Boys." Co-written with country star Zac Brown, the song is currently on the rise on U.S. country radio.