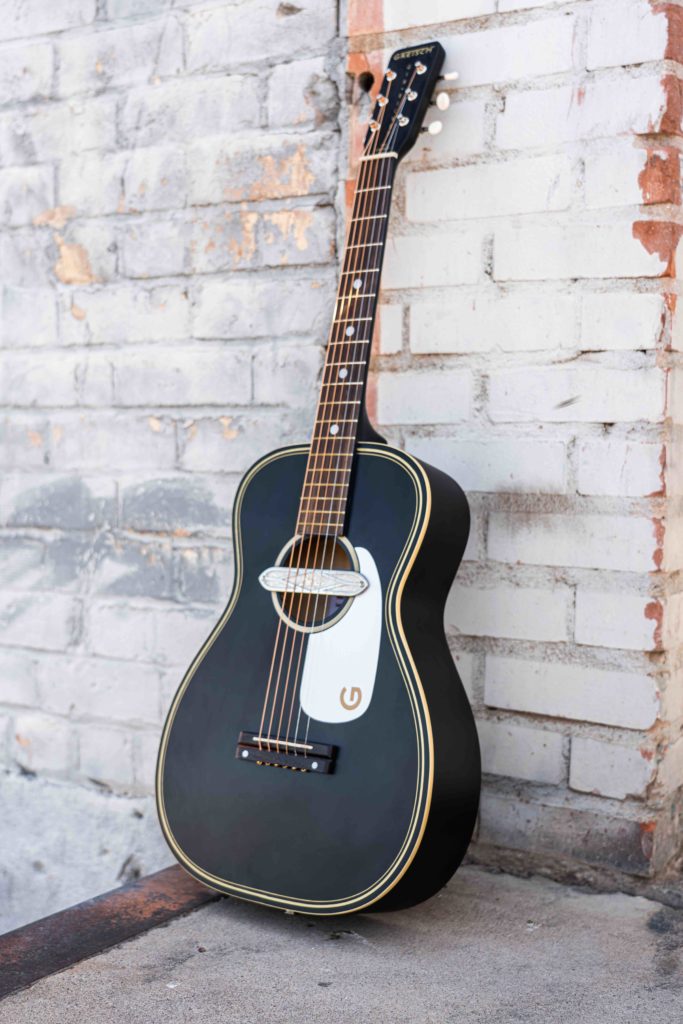 Acoustic Guitar magazine's Nick Millevoi gave the new Gretsch G9520E Gin Rickey Acoustic/Electric guitar a glowing review in the October issue.
"Based on the Rex guitars that Gretsch was making back in the 1930s through '50s, the Gin Rickey is a low-cost offering ($249) that would serve as a cool entry-level instrument," wrote Millvoi.
Given its body size and features, Millevoi deemed the G9520E to be a comfortable instrument for budding guitarists or a perfect compact travel companion for seasoned artists.
"With a body length of 17.875 inches, a width of 13 inches, and a depth of 3.75 inches, it's especially great for small hands," he wrote. "But Gretsch outfitted this guitar such that players of all levels can find something to love."
Tone-wise, he found that the G9520E possessed a hearty voice, even when played acoustically.
"Before I talk about the Gin Rickey's amplified sound, it's important to discuss how good it sounds acoustically," commented Millevoi. "It's easy to get a surprising amount of volume and bass response out of this small-bodied instrument, which sports an X-braced basswood top, as well as basswood back and sides. Notes sound evenly up and down the 24-inch-scale-length nato neck, but cowboy chords tend to really shine."
The model's single Gretsch Deltoluxe sang with bright clean articulation that Millevoi felt would sound at home in slide guitar lines or shimmering Hawaiian-style licks.
"The Deltoluxe pickup makes the Gin Rickey a secret tone weapon," said Millevoi. "I've long been a fan of the Deltoluxe pickup on other guitars—it's a great, low-cost magnetic soundhole pickup inspired by vintage DeArmond pickups—so to see it as a standard feature had me excited. Of course, the Deltoluxe didn't disappoint. Once electrified, the Gin Rickey can instantly transform from campfire accessory to bluesy monster."
Watch Millvoi's demo of the G9520E below, and read his review here.