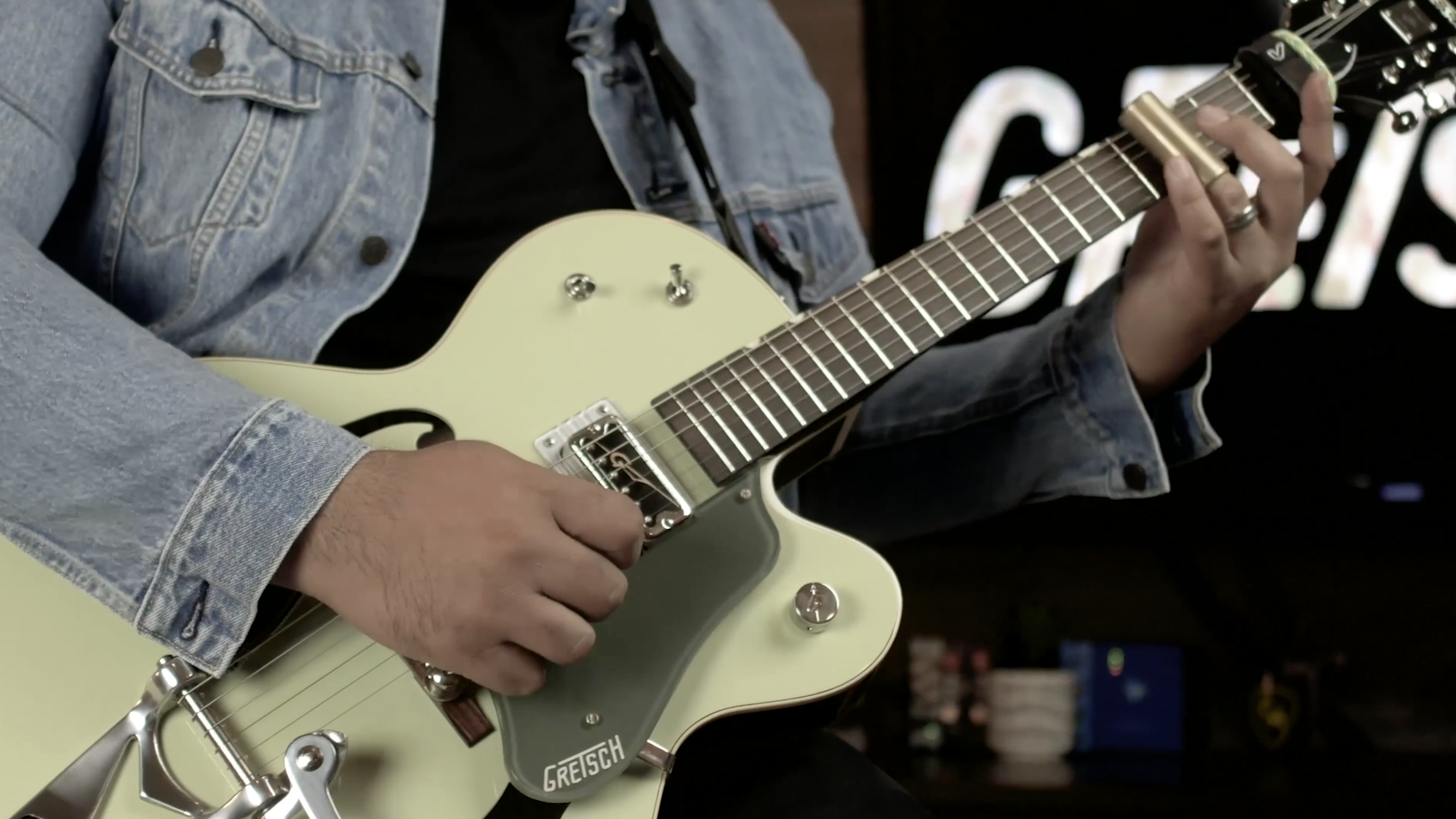 In this week's Gretsch Tone Tuesday, guitarist Chris Rocha gives us a quick look and listen of his G6118T-60 Vintage Select Edition '60 Anniversary™ Hollow Body with Bigsby® in 2-Tone Smoke Green.
"Right off the bat you can see how beautiful this thing is," said Rocha. "I love the way it looks."
Loaded with TV Jones® Hilo'Tron™ pickups, Rocha also loves its sound.
"I love how sensitive this guitar is," he shared. "You can start playing and every little thing you hit comes off. The mid tone harmonics are unbelievable on this guitar."
Hear it for yourself with the Gretsch Tone Tuesday clip below, and be sure to follow us on Instagram for new episodes each week.