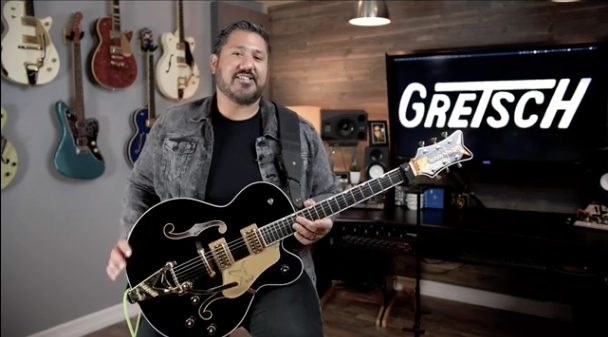 Dove Award-winning guitarist Chris Rocha showed off his Gretsch® G6136T Players Edition Falcon™ Hollow Body with String-Thru Bigsby® in an all-new installment of Gretsch #ToneTuesday.
"This is the first Gretsch Falcon I have ever had, and the way it plays is ridiculous," said Rocha.
The G6136T comes with High Sensitive Filter'Tron™ bridge and neck pickups that radiate with increased output and sustain.
"I love the chime you get out of these," said Rocha. "You can really vibe with it, and I've gotten so many compliments on my tone. What I like about them is you can dig in. You can put overdrive on them, and they react well."
Watch Rocha's first #ToneTuesday episode below, and follow him here for more music news and announcements.