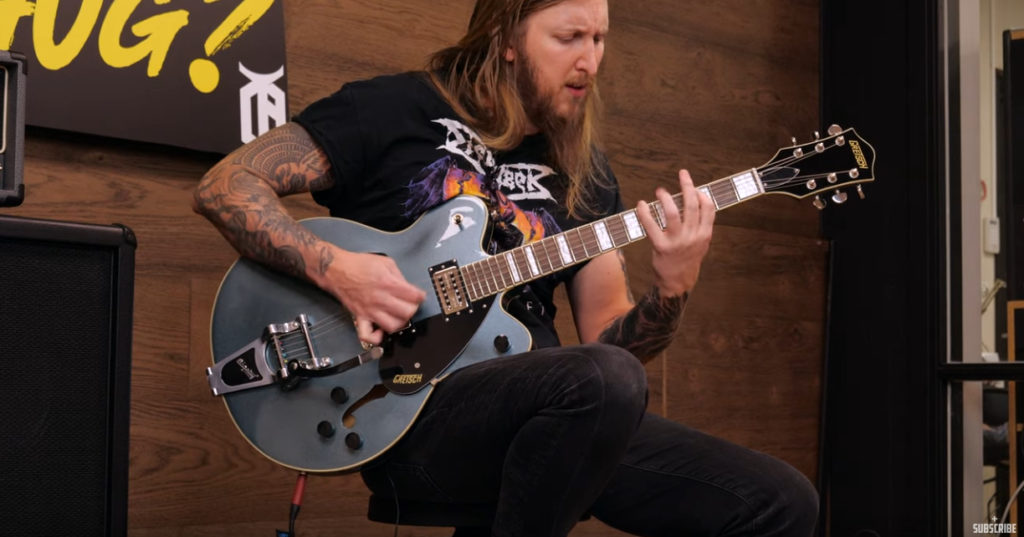 A Gretsch G2622T Streamliner™ Center Block with Bigsby® found itself in the hot seat for a new episode of YouTuber Ola Englund's segment "Will It Chug?"
"I search the internet long and hard to find products I can put to the test, and today I am trying this handsome beast," said Englund.
Englund ran the G2622T through a Victory VX100 The Super Kraken head and Mesa/Boogie 2×12 cabinet. Almost immediately, the G2622T's two Broad'Tron™ BT-2S humbuckers erupted with assertive crushing tone.
"That sounds good, man!" said Englund 22 seconds into the demo. "Did it chug? It did chug."
Watch Englund's latest "Will It Chug?" installment below.