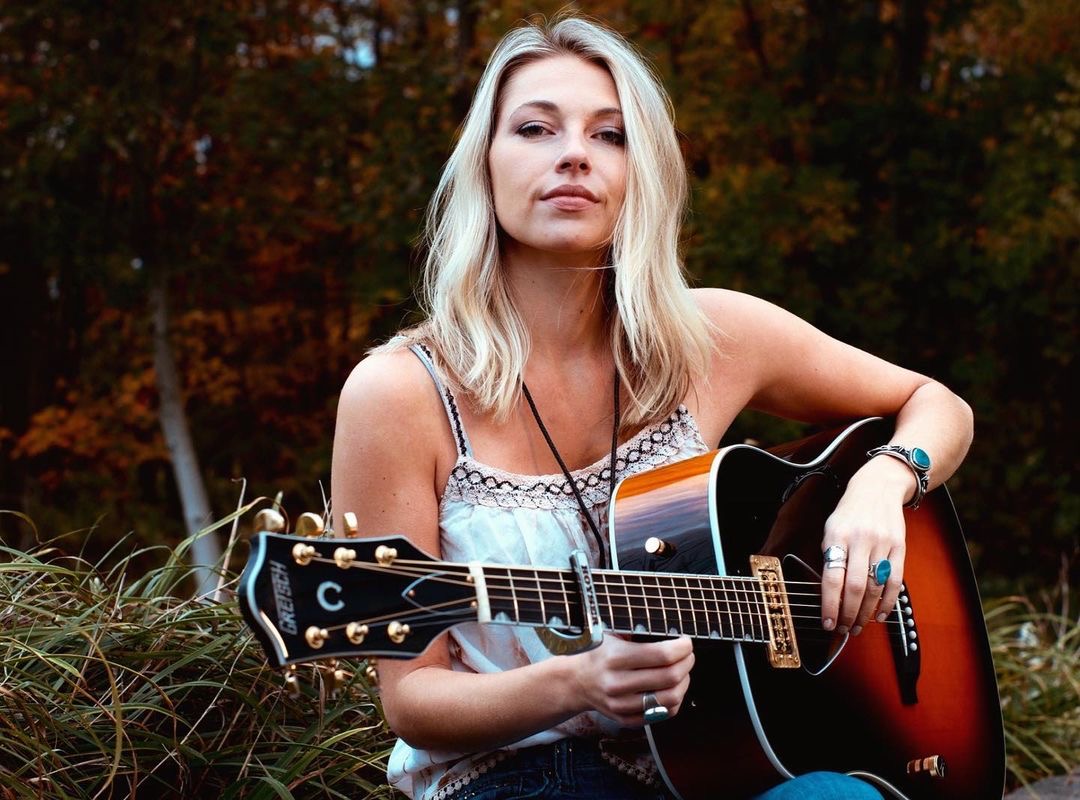 With five non-stop years in the rearview mirror, American Country artist and social influencer Claudia Hoyser released her debut full-length record Red Light's Turning Green last week on June 25th.
Dropped to coincide on both her and co-writer Tony Gross 's birthday, the album features 14 original songs that were recorded on the same console that was used to record Metallica's "Kill Em All." (#funfact) In keeping with an organic studio vibe, Hoyser recorded with a hand-held microphone sans handphones and several of her original scratch vocal takes were often used in the final mix.
Leading up to this much-awaited release, Hoyser built a loyal fan base with her weekly Facebook music video series, "Hoyser Country Monday," which highlighted her fingerprint vocal style on over 100 classic country songs, with a few originals sprinkled in the mix.
The talented female country artist gave Gretsch an exclusive performance of "Didn't Do the Pouring" on her trusty lefty Sunburst Gretsch G5031FT Rancher™ Dreadnought.
Watch the session below, and pick up her album here.
Tracklist:
CURTAINS
WICKED
RED LIGHT'S TURNING GREEN
DIDN'T DO THE POURING
TRIED TO TRY
FEELS LIKE FALLING
BRING ON THE COLD
OUTLAW
NOT FOR SALE
DUKE DEVLIN
PUT OUR BULLETS DOWN
FIXING BRIDGES
WILLIN'