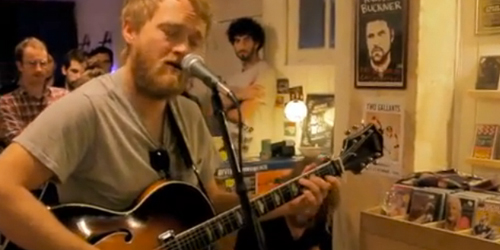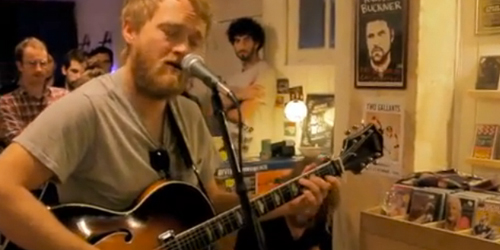 Currently on tour in Europe, San Francisco-based duo Two Gallants stopped by the Boutique Fargo record store in Paris to perform "Steady Rollin" off their 2006 album What the Toll Tells.
The band released a new album – The Bloom and the Blight – earlier this year, but this classic song is a gem, especially live.
Watch the clip below and check out Two Gallants' official website for more information.
Two Gallants Fargo records 23oct2012 Paris -5 from NO MORE RETURN on Vimeo.