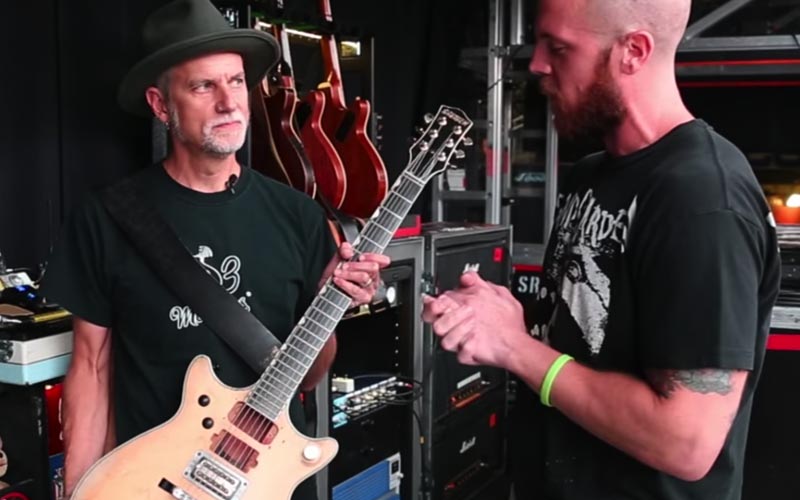 In a new Rig Rundown, Premier Guitar's Chris Kies caught up with AC/DC techs Trace Foster and Greg Howard for a close look at the gear that is driving their massive show.
After taking an in-depth look at Angus Young's rig with Foster to start the clip, Howard shares some fascinating insight into the gear of Stevie Young, who joined the band after Malcolm retired in 2014 due to illness.
To keep the sound consistent, Stevie borrowed his uncle's 1963 Gretsch G6131 Jet Firebird. Malcolm's No. 2 has become Stevie's go-to axe for the Rock or Bust tour. His backup Jet Firebird is another gift from his uncle, a model that was originally left-handed.
Find out more about the features that make his sound unique by watching the clip below!