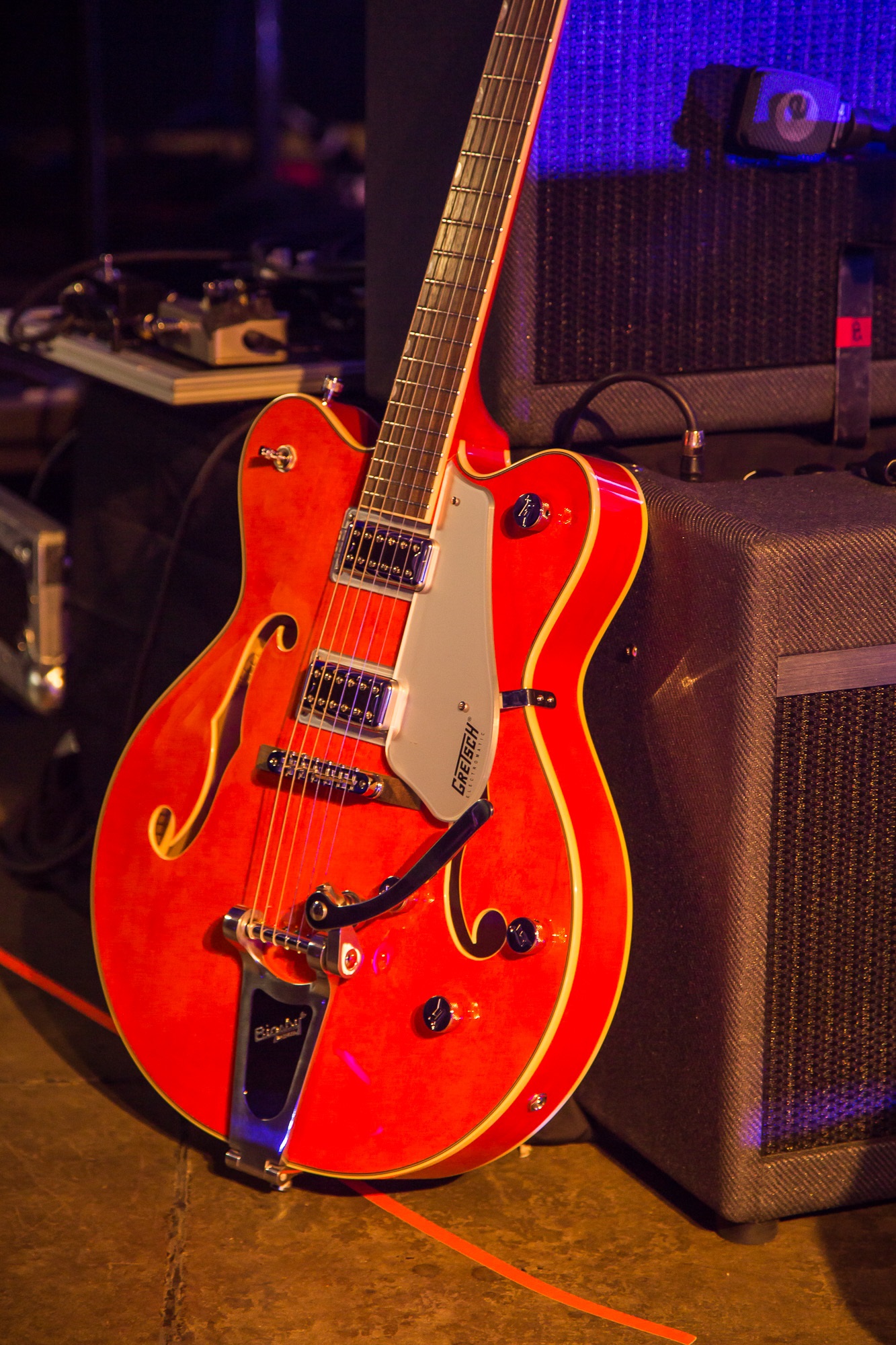 In the December issue of Guitar Player magazine, reviewer Mike Molenda takes the G5422T Electromatic for a test drive, applauding the instrument for its great looks and sound at an incredible value.
Molenda notes that the G5422T is an affordable option in the Gretsch lineup that looks and feels comparable to its most high-end models without compromising on quality.
"The gorgeous orange stain finish is immaculate, and it enhances the subtle grain of the maple top," writes Molenda. "The control knobs, pickups, bridge, Bigsby, and tuner feels solid."
Along with the stunning looks and sturdy construction, Molenda also credits its sound.
"The bridge tones offer nice chime and shimmer, with just enough of a bump in the midrange to sound clear and articulate without being harsh," he explains. "Go to the neck pickup, and you'll get some beautifully round and hollow timbres that evoke Duane Eddy."
Molenda's final vedict?
"Overall, the G5422T is a fantastic machine for rock or roots music, and I absolutely dig its sounds."
Pick up a copy of the December issue here to read the review in full.