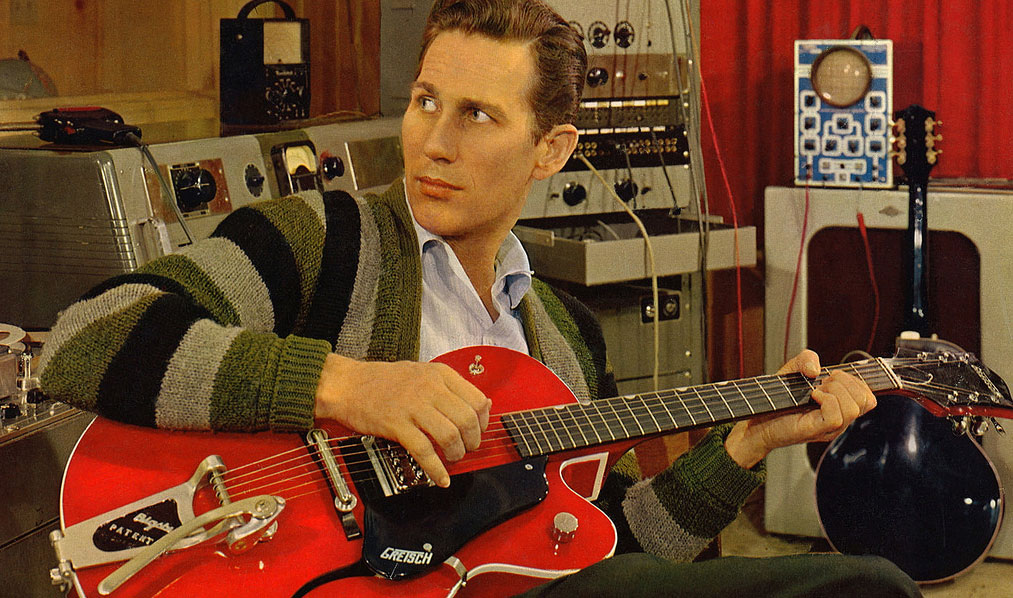 The great Chet Atkins was a prolific artist, to say the least. From 1952 to 1996, he released dozens of albums; many dozens more if you count live albums, compilations, collaborations, work as a sideman and, after his 2001 passing, posthumous releases.
Atkins' most prolific studio years spanned the 1950s and 1960s. This encompasses the period during which he was most closely associated with Gretsch guitars, and a great deal of his album covers during these remarkably productive years showed a great deal of Gretsch guitars. Here then are five great Chet Atkins album covers from this classic period that show Mr. Guitar himself, Gretsch guitar in hand.
Finger-Style Guitar (1956)
A five-star collection of country-tinged pop and classical selections, crafted with the sparest backing and truly virtuoso guitar work. You don't see Atkins' face on the cover of the original release, but those are his hands on that big, beautiful, hollow, orange 6120. What's more, the cover of the LP's second release is a great image of Atkins playing his Country Gentleman.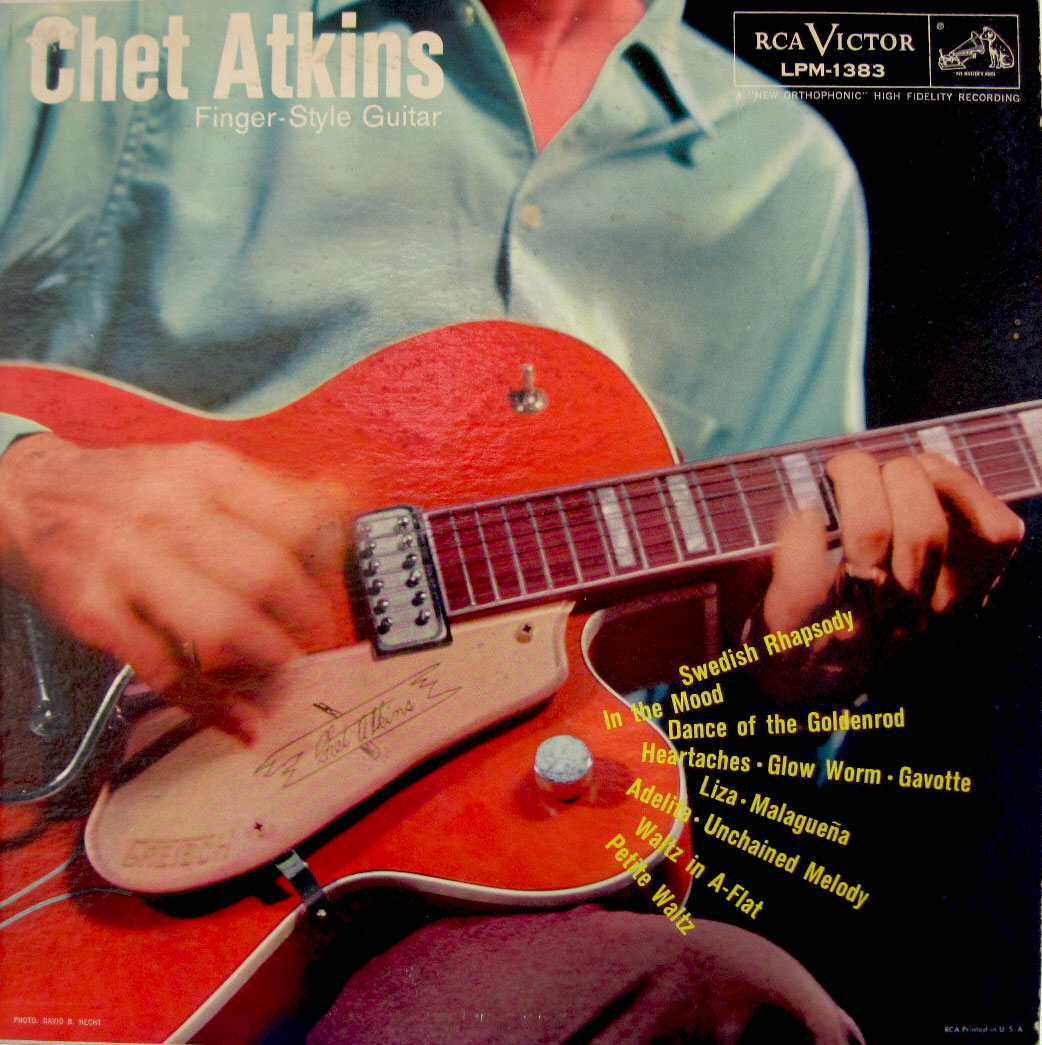 Chet Atkins at Home (1957)
Here we see Atkins cradling his 6120 during a pensive moment in his Nashville home studio. Or maybe he's just a little tired—being one of the most successful and prolific recording artists of an era can do that to a guy. And that other guitar in the left foreground—hard to tell, but it looks like it could be a 6121 or some kind of Jet.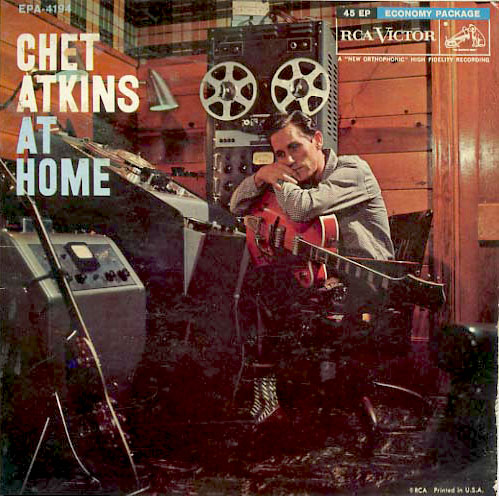 Chet Atkins' Workshop (1960)
No country on this one. Just pop and jazz, and it became his best-selling album to date. Once again, we see Atkins in his Nashville home studio, this time with a single-pickup Tennessean.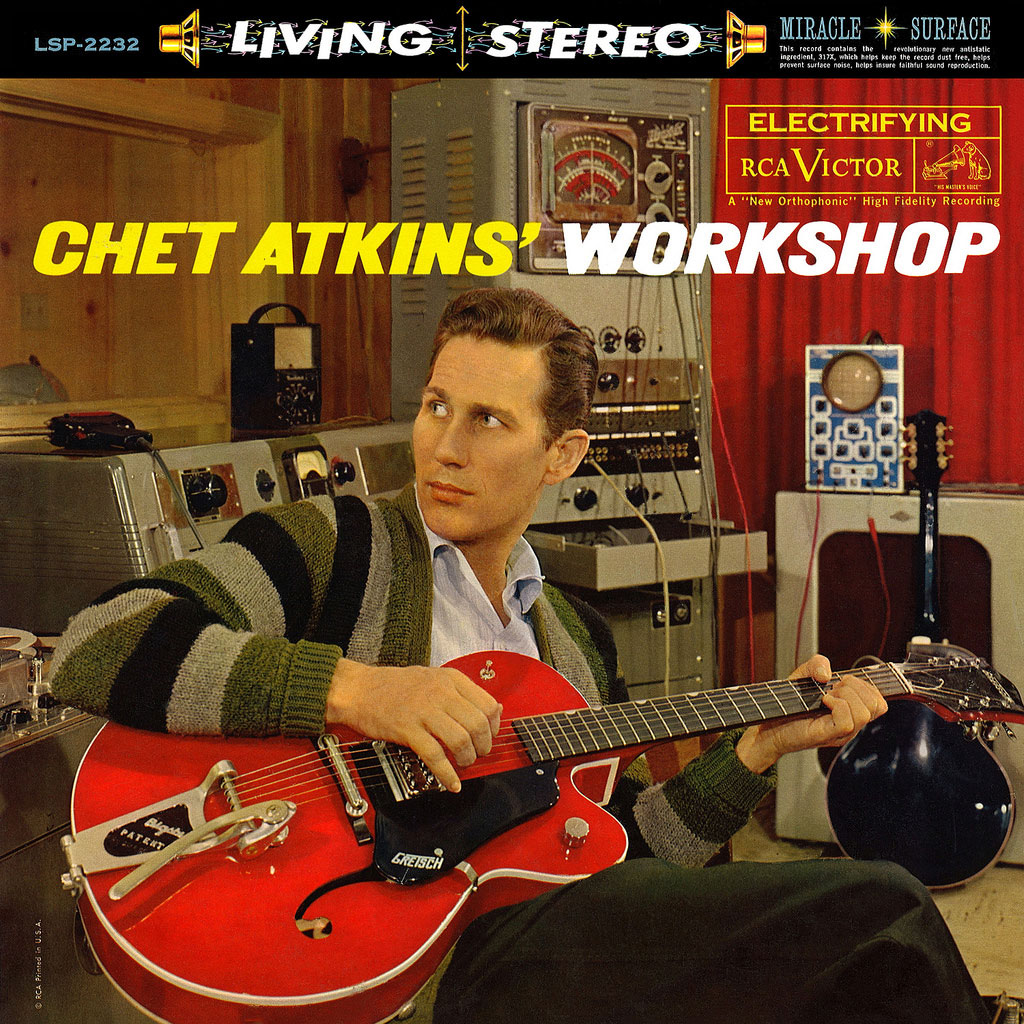 Teen Scene (1963)
Here was one for the kids in the last year before all that imported pop music started commandeering the U.S. charts. The cover of the original 1963 release shows a wild teen dance party in full swing, with a smiling, sweater-clad Chet Atkins looking all avuncular as he provides the soundtrack on a double-cutaway 6120.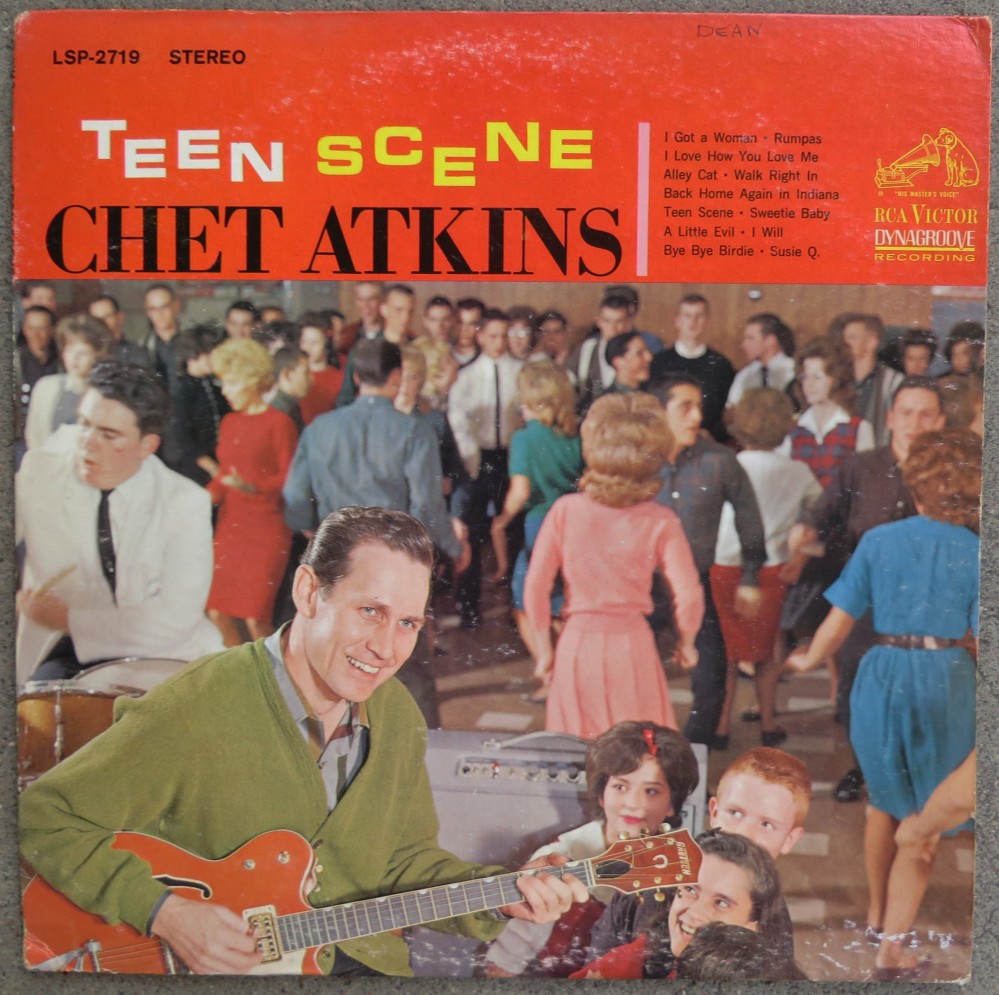 My Favorite Guitars (1964)
The cover of this easygoing country-pop-classical outing depicts Atkins in yet another seemingly pensive pose, this time in front of the fireplace with what we duly take to be four of, well, his favorite guitars. Two are acoustic, and two are Gretsch electrics—a double-cutaway Country Gentleman at far right and a fascinating find at far left in the form of what is very likely an early prototype of a Gretsch George Van Eps seven-string model.