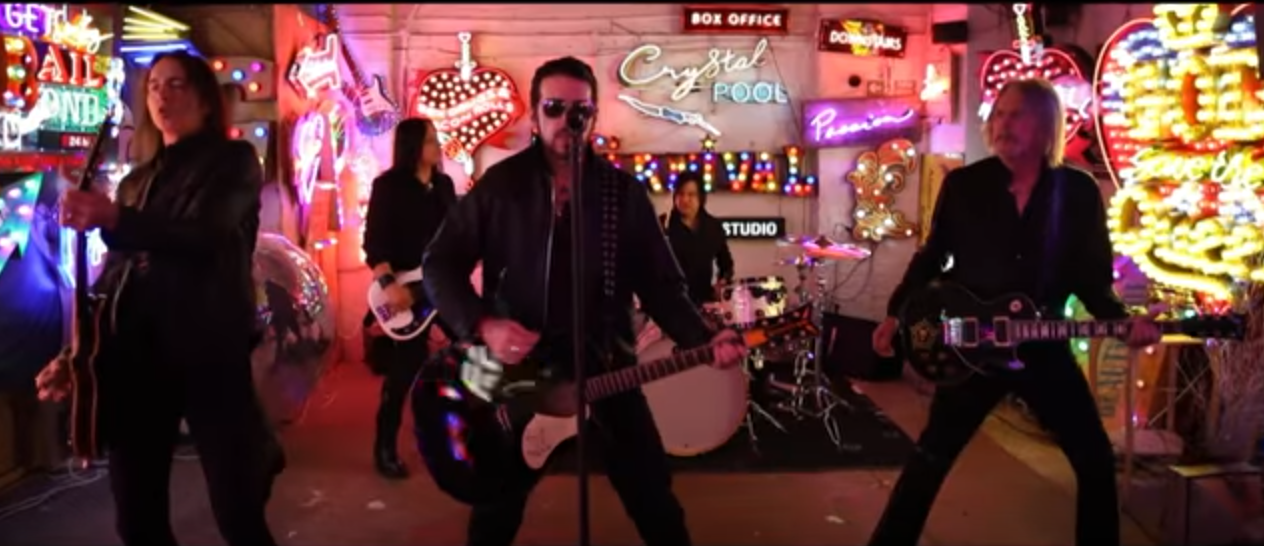 Hard rock outfit Black Star Riders, featuring members of Thin Lizzy, have premiered the new music video for "Dancing With the Wrong Girl" off latest album Heavy Fire.
Directed by Louis Catlett, the clip was filmed at East London's neon-clad God's Own Junkyard and features lead vocalist and guitarist Ricky Warwick on his Gretsch G5022CBFE Rancher™ Falcon™.
"The greatest lie we can endure is from our own denial – sometimes two wrongs can make it alright," Warwick said of the track.
Watch the video below and pick up the album here.