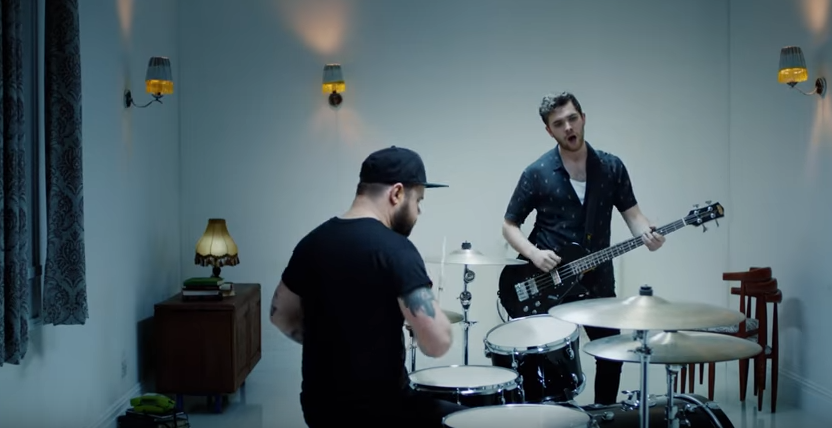 Like the rest of their rabid fanbase, we've been eagerly awaiting new music from Royal Blood, and the Brit rock duo delivered today with a bombastic bang in the way of a new music video for anthemic single "Lights Out."
The video begins with the band performing in a mostly white room with sparse furniture. As the song progresses, the room begins to slowly fill with water and then bodies begin bursting out of the ceiling, floor and walls. Eventually the lights "go out," leaving the room bathed in a red glow (which matches the song's "my eyes are still burning red" lyric) with Mike Kerr and Ben Thatcher still performing in knee-deep water.
The song will appear on sophomore album How Did We Get So Dark?, due out June 16 and available for pre-order here.
Watch the action unfold down below, featuring Kerr on his Gretsch G2220 Junior Jet™ Bass II.