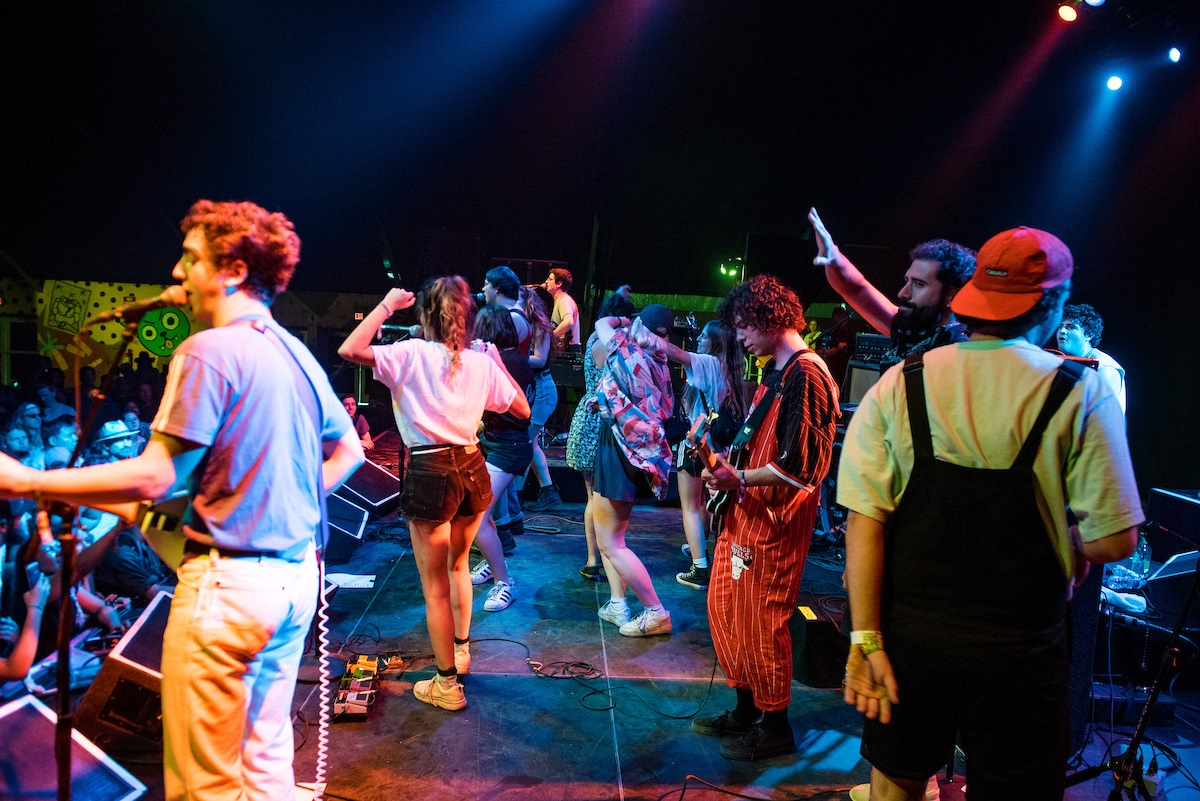 Check out five break-worthy bands that were the buzz of Coachella.
Sofi Tukker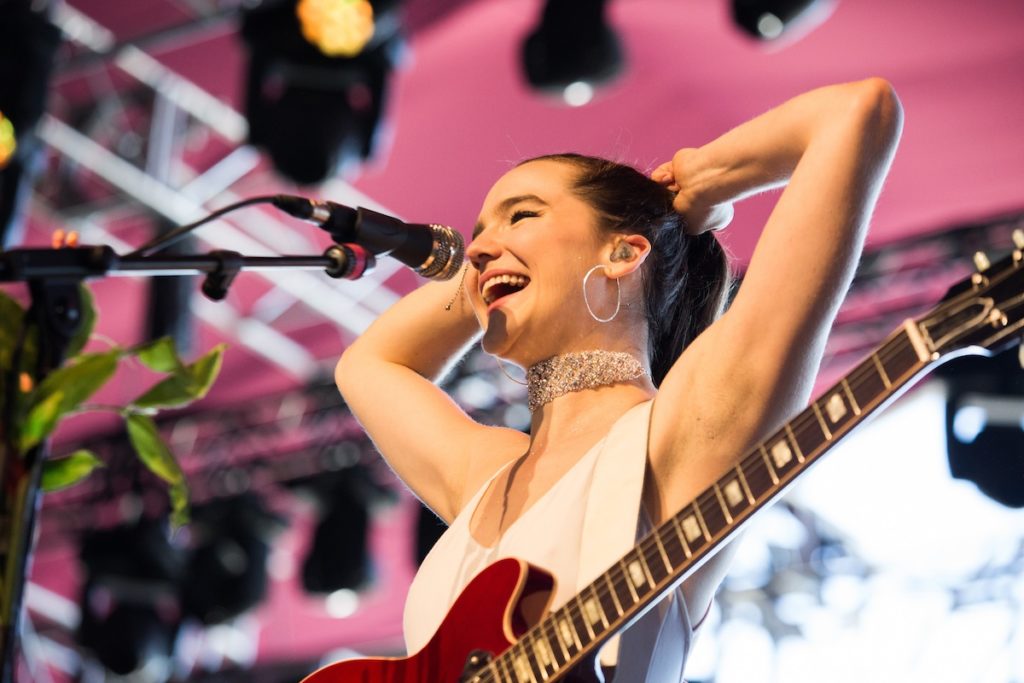 Sophie Hawley-Weld and Tucker Halpern comprise New York-based dance duo Sofi Tukker. Paste magazine described their 2016 debut album Animals as "an insatiable dance collection of jungle-pop songs with many well-executed nods towards Brazilian instruments, poets and to the national language, Portuguese."
You probably have heard breakout single "Drinkee," which earned a Grammy nomination for "Best Dance Recording" this year and has received millions of YouTube views.
Making their Coachella debut, Sofi Tukker performed their infectious beats for a full tent of attendees both weekends, receiving acclaim from media and instantly attracting new fans. The duo kept their energy high throughout the entire set with instrumental solos, choreographed dance moves and heart-pounding bass lines, with Hawley-Weld even joining the frenzied crowd out on the dance floor.
Hawley-Weld also made a special guest appearance during Local Natives' Saturday performance to harmonize on their "Dark Days" duet.
Listen to Sofi Tukker now:
---
Twin Peaks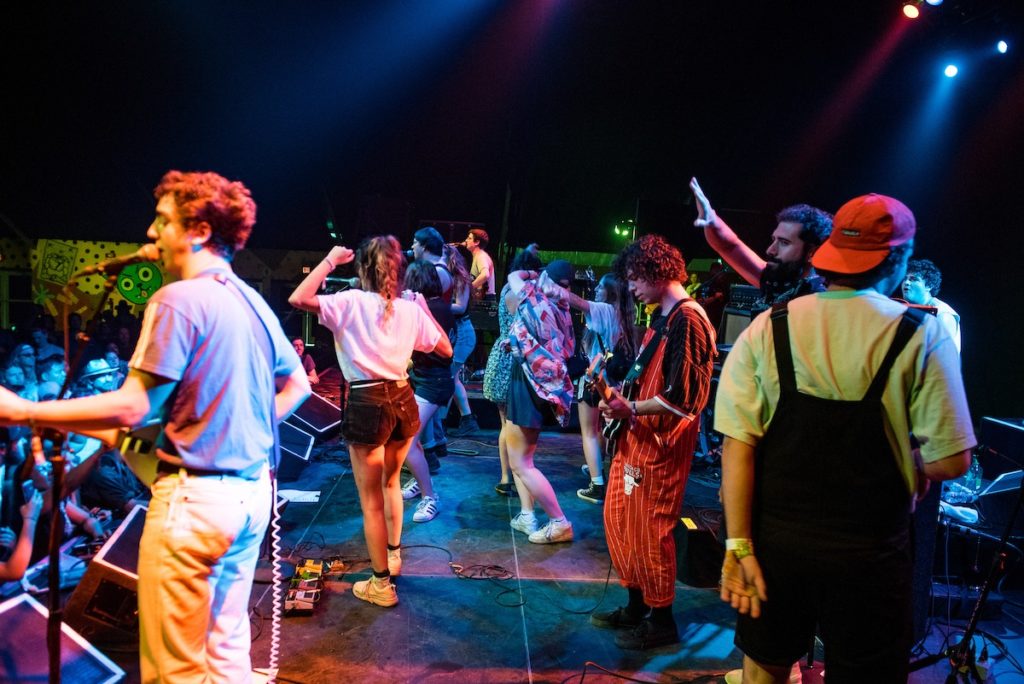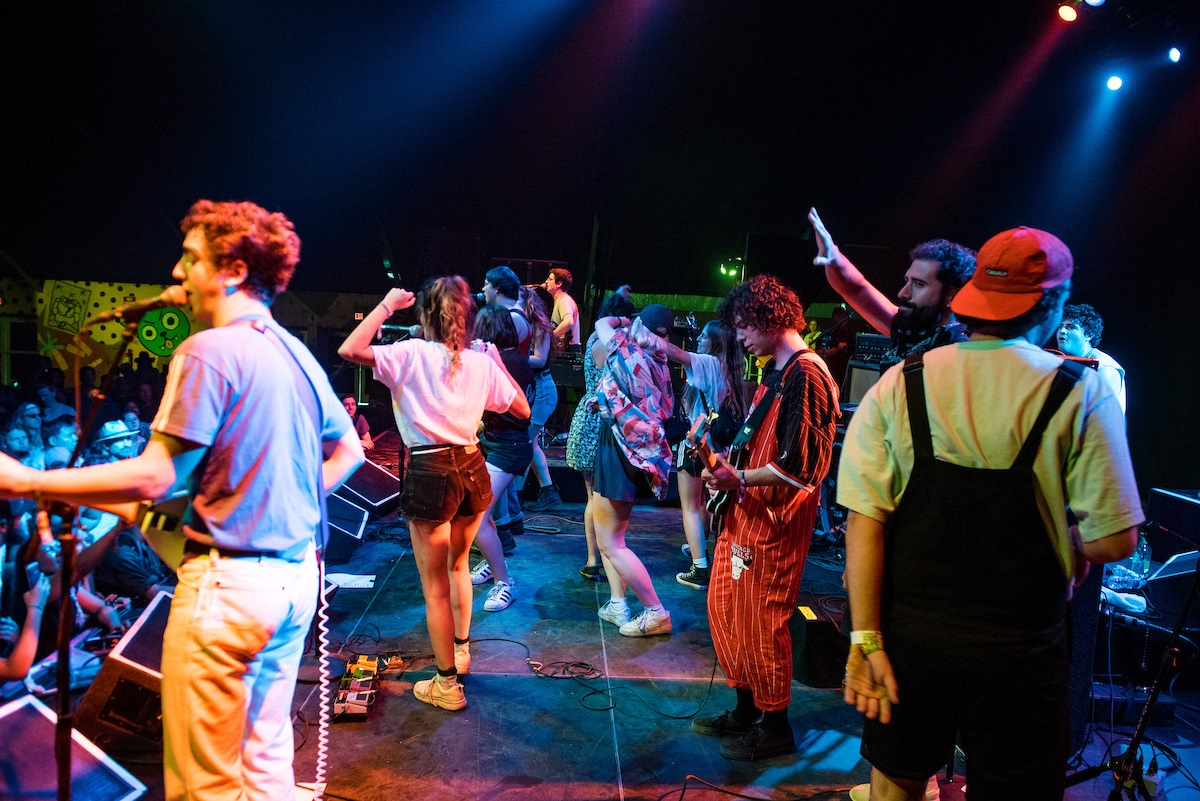 Even if Chicago indie quintet Twin Peaks is brand new to you, there's something familiar about their laid-back style and a vintage vibe that harkens back to the good old days of classic rock, making it feel like the local band you've known forever. These guys showed up to the Sonora stage on Sunday afternoon to have a good time and bring some serious rock and roll—and they did just that. The fun-loving rockers invited their friends to hang out side stage for much of their set before bringing out the entire crew onstage, which included guest vocals by Carlotta Cosials of Hinds. We must say, it was difficult not to smile at their Napoleon Dynamite-esque looks and moves, while bobbing your head along to those serious grooves.
Listen to Twin Peaks now:
---
Banks & Steelz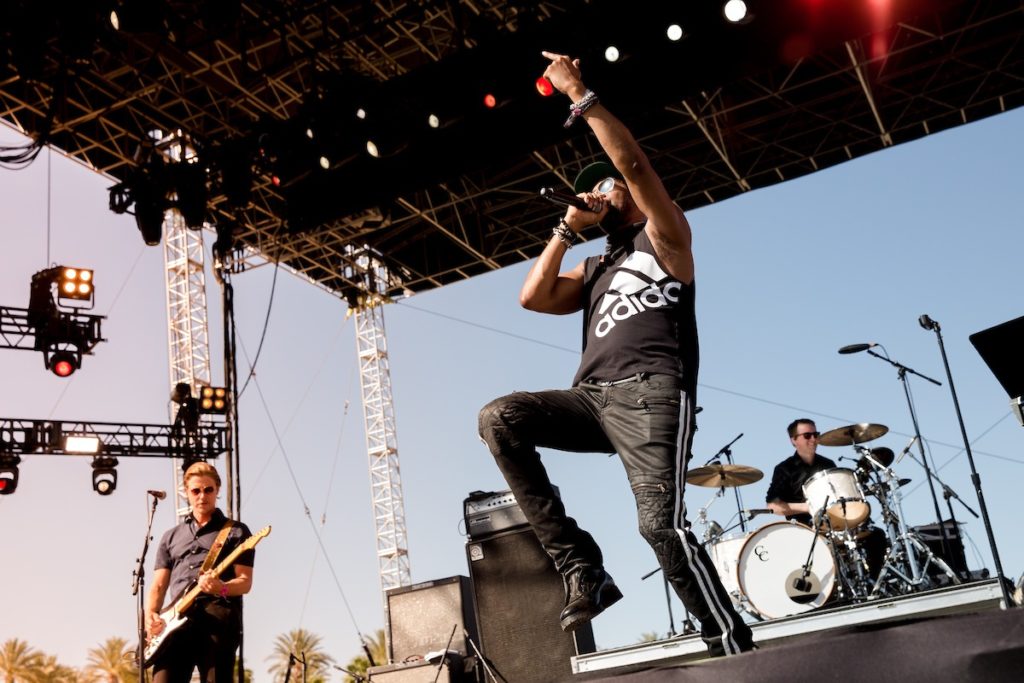 Banks and Steelz is the indie hip-hop brainchild of Interpol's Paul Banks and Wu-Tang Clan's RZA. Formed in 2011, the duo released their breakout album Anything But Words in August 2016. Their debut Coachella spectacle highlighted the duo's juxtaposition between catchy hip-hop riffs over moody guitars, and they made it clear from the very start that they showed up ready to party as RZA popped a bottle of champagne during the intro. Bishop Briggs guest stared on song "Wild Season" during weekend one's performance to fill in for Florence Welch's contribution to the original recording.
Listen to Banks and Steelz now:
---
Ezra Furman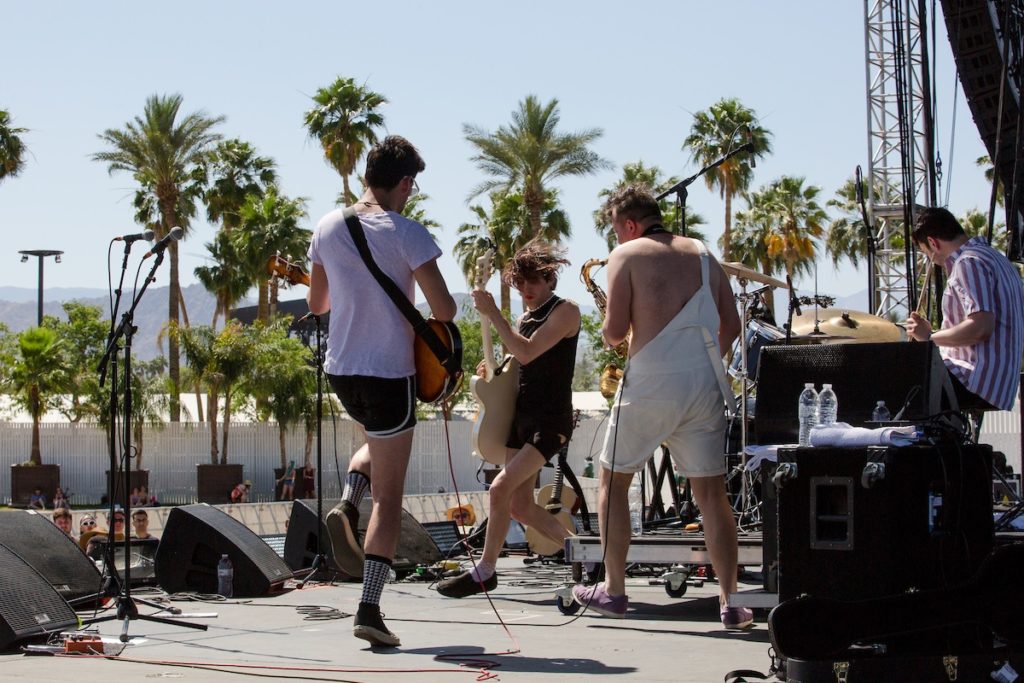 Ezra Furman and the Boyfriends were an act you had to see to believe. Chicago-based Furman is an eclectic singer-songwriter who chooses not to define boundaries. Making his Coachella debut Sunday afternoon, the boxer-brief clad frontman topped off his ensemble with a pearl necklace and bright coral lipstick. Furman is a witty conundrum who likes to keep the audience guessing, with eccentric lyrics and vocal stylings that are between a scream and a screech over gritty rock. The receptive crowd especially enjoyed songs such as "Little Piece of Trash," "Lousy Connection," "Ordinary Life" and "Haunted Head." Furman paused in between tracks to throw out random tidbits of entertainment, including our favorite line, "We're the best band that's still here."
Listen to Ezra Furman now:
---
Zipper Club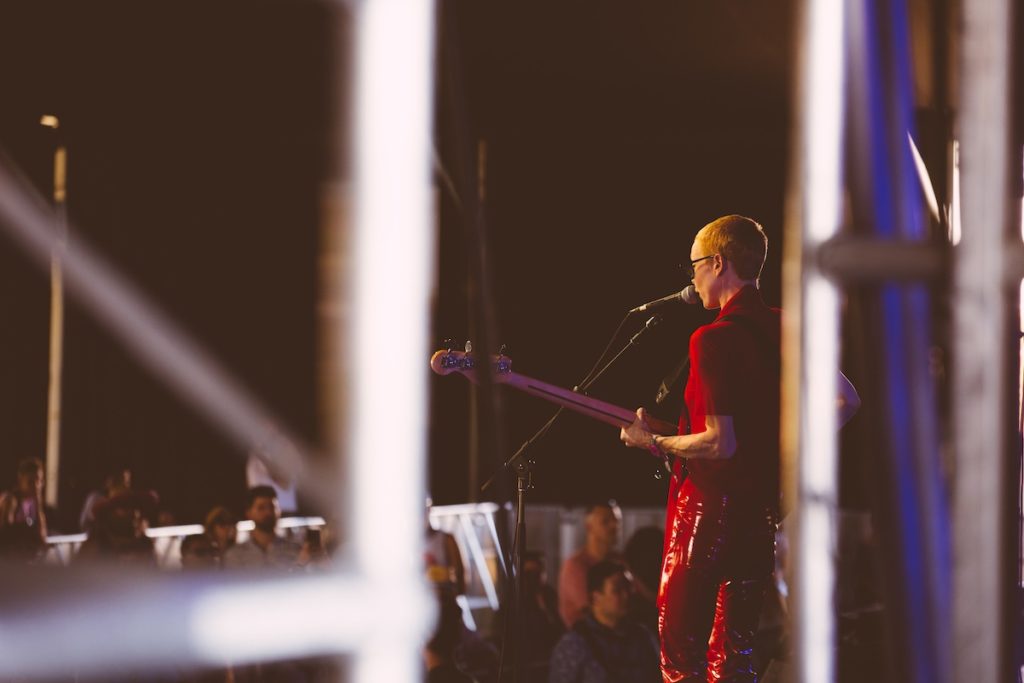 Zipper Club is the collaboration of former Cerebral Ballzy guitarist Mason James and model and New York socialite Lissy Trullie, with Damar Davis on drums. Shortly after meeting, James and Trullie began recording with Smashing Pumpkins alum James Iha in North Hollywood. Their first single "Going the Distance" was picked up on the radio circuit, which led to an unexpected whirlwind of instant success and landed them a spot on the Coachella lineup. The band delivered a buzzworthy set of their hook-heavy, synth-laden New Wave sound for their debut on the Mojave stage. Weekend one attendees were even treated to a cover of "Mad World," featuring special guest and tour mate Curt Smith of Tears for Fears.
Zipper Club just released their new single "Regrets," and fans should also stay tuned for their upcoming full-length album.
Listen to "Regrets" now: