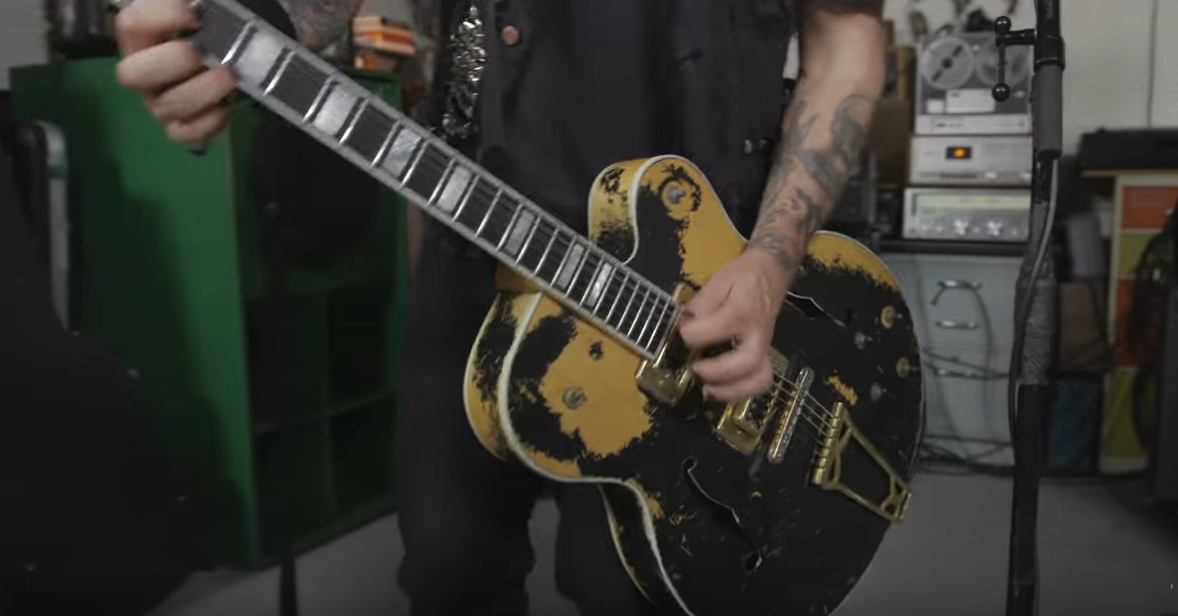 Rancid today announced details around June 9's upcoming album Trouble Maker, and even delivered a new music video for its lead single "Ghost of a Chance."
Clocking in at 1:42, "Ghost of a Chance" is a rapid fire, blistering punk gem and is performed live in a garage in the video below. The clip also includes captions as Gretsch signature artist Tim Armstrong sings his lyrics.
Featuring 19 tracks, Trouble Maker was produced by longtime collaborator/Epitaph founder/Bad Religion guitarist Brett Gurewitz.
The punk vets also recently announced a summer tour with Dropkick Murphys, promising a "joint encore" with both bands at the end of each show. Tour dates here!
Pre-order Trouble Maker here! Track listing:
01 Track Fast
02 Ghost of a Chance
03 Telegraph Avenue
04 An Intimate Close Up of a Street Punk Trouble Maker
05 Where I'm Going
06 Buddy
07 Farewell Lola Blue
08 All American Neighborhood
09 Bovver Rock and Roll
10 Make It Out Alive
11 Molly Make Up Your Mind
12 I Got Them Blues Again
13 Beauty of the Pool Hall
14 Say Goodbye to Our Heroes
15 I Kept a Promise
16 Cold Cold Blood
17 This is Not the End
18 We Arrived On Time (Bonus Track)
19 Go On Rise Up (Bonus Track)