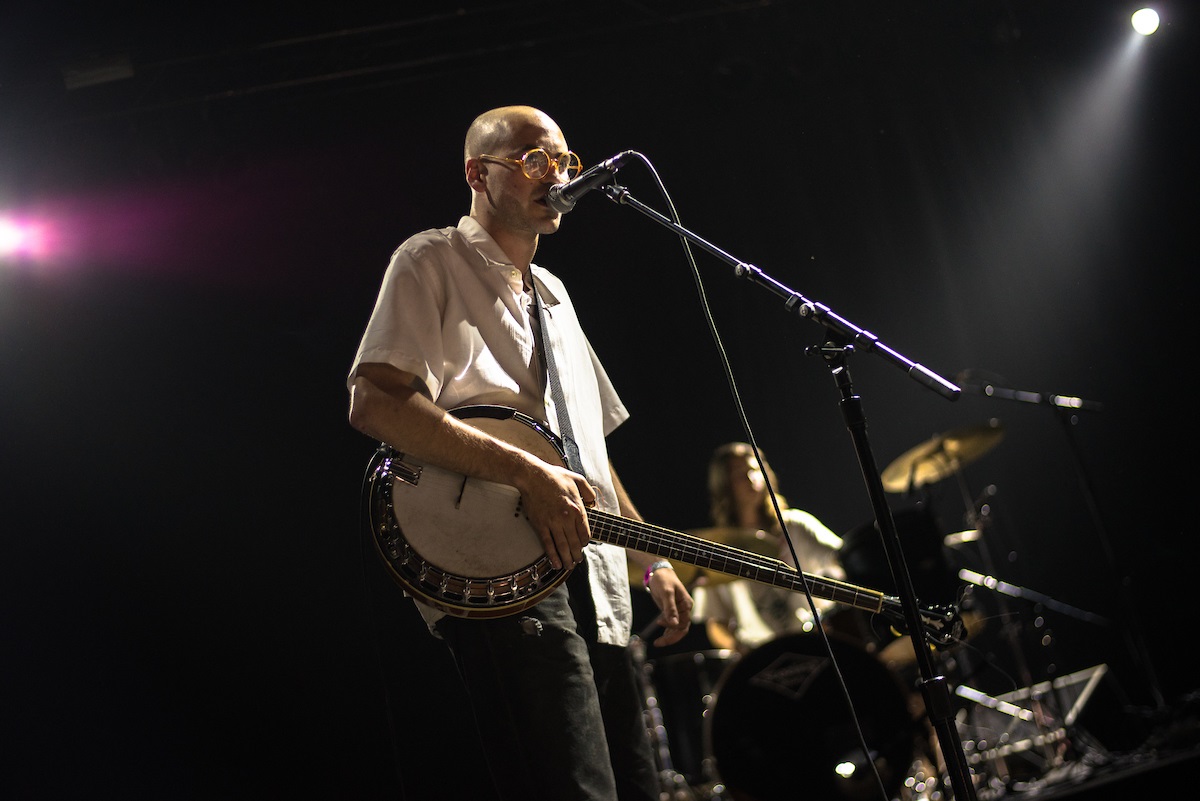 With more than 250 bands scheduled across 8 different venues, it was impossible to cover all of the action of the 2017 Coachella Festival. But we did our best to roam the grounds and catch as much live music as possible. Below, we've rounded up a handful of highlights from an exhilarating second weekend in Indio, Calif.!
LEMON TWIGS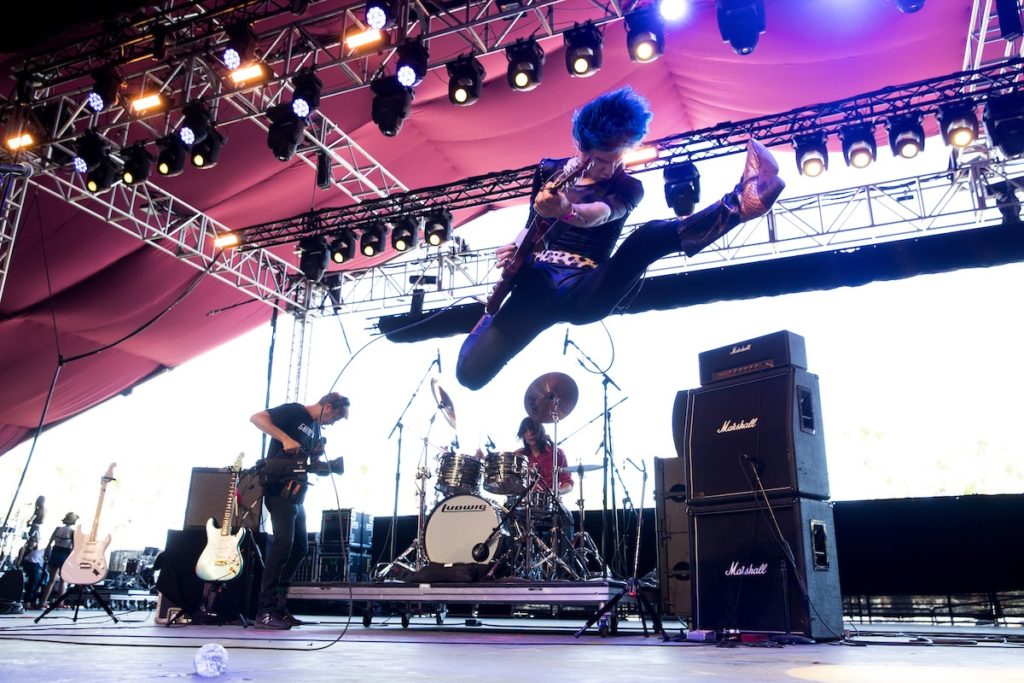 The theatrical, jaw-dropping Friday performance from New York-based pop/rock band the Lemon Twigs was something to behold, complete with guitar acrobatics and the most amazing high kicks from Michael D'Addario. D'Addario and his brother Brian are multi-instrumentalists and vocalists, and each took turns showing off their many talents as they switched up their positions on drums and guitar mid-set. Their music and style sits somewhere between Queen, Bowie and the Darkness, and Michael's moves mimic that of a more energetic McJagger, if that's possible. Whatever your taste in music, these guys are worth a look and listen!
---
GLASS ANIMALS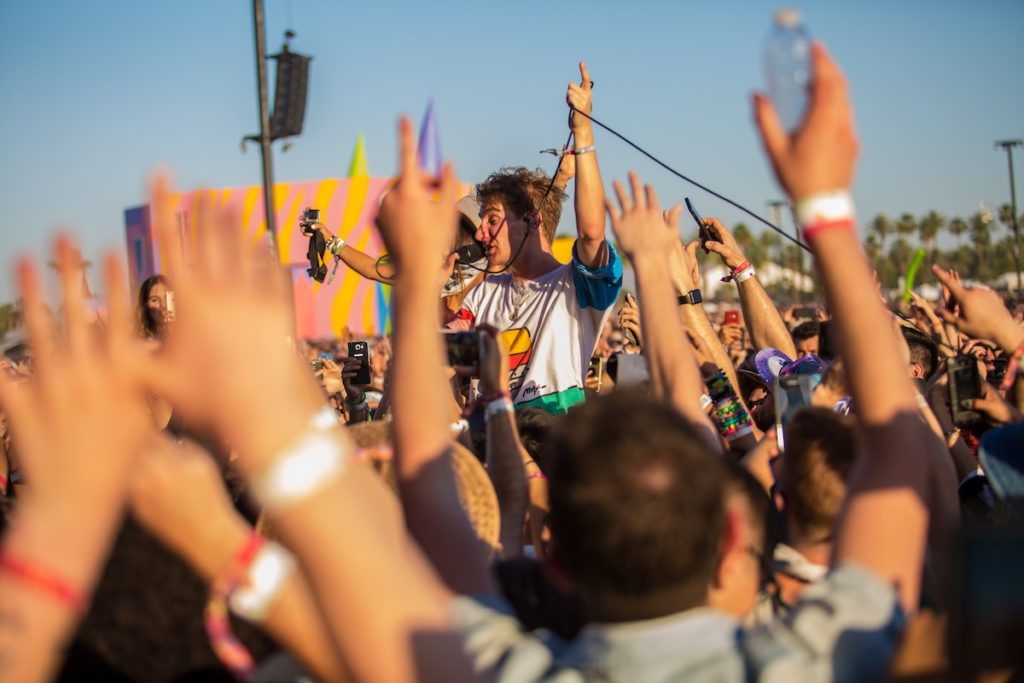 Glass Animals late-afternoon Friday set on the Coachella stage was definitely a weekend favorite, and not just of ours. The Brit alt-rock quartet drew a huge contingent and frontman Dave Bayley even rewarded his fans with an interactive cruise through the Coachella crowd during "Gooey."
---
EMPIRE OF THE SUN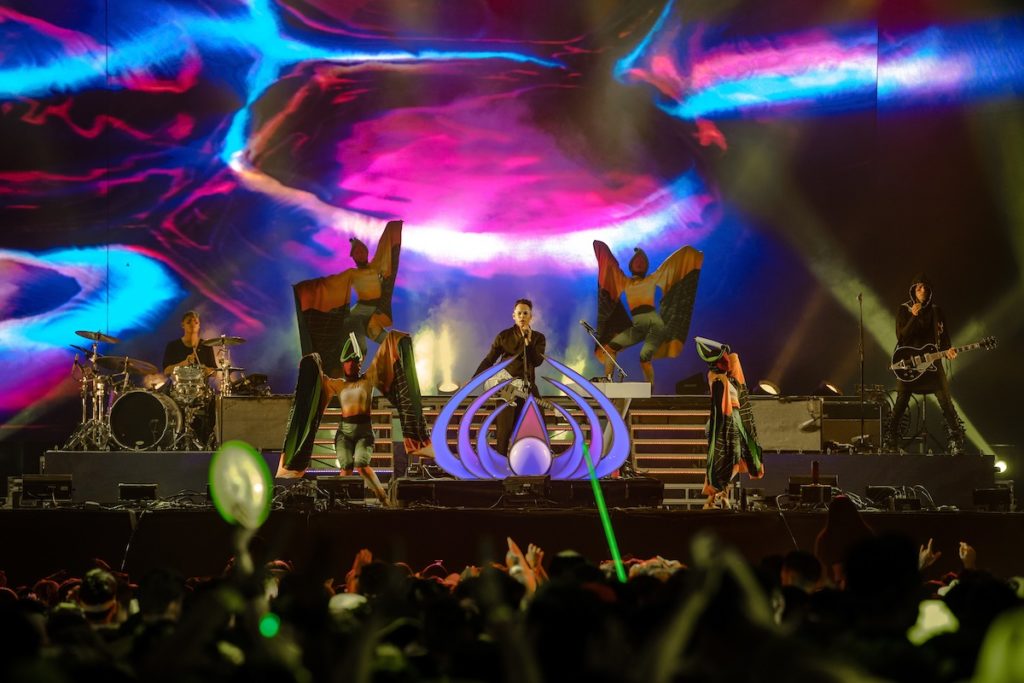 Australian electronic duo Empire of the Sun created a massive crowd swell at the Sahara stage Friday night, making it difficult for fans to get within range to catch a glimpse. For those that were lucky enough to witness the duo's third Coachella appearance, they were treated to a visual spectacle and an electrifying performance featuring futuristic costumes, dancers, and a mix of songs from their three albums. The overwhelming response from the crowd was a clear indication this performance was one not to miss, and bonus, they also have excellent taste in guitars! Check out the black Duo Jet stage left!
---
RADIOHEAD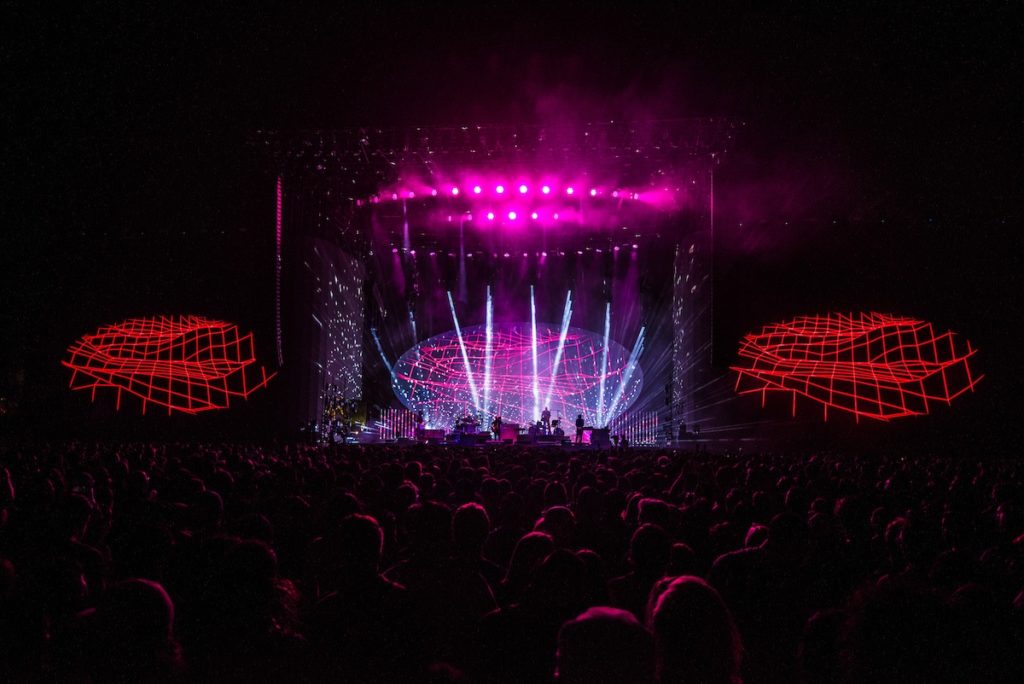 Plagued by sound problems during their weekend one performance, Radiohead triumphantly returned on weekend two with a flawless close to opening day. Their master-planned and unexpected setlist strayed from their typical list of classics, which frontman Thom Yorke pointed out.
"If you don't know Radiohead, you're probably thinking, what the f*ck is going on here?" said frontman Thom Yorke. "That's good. That's the idea."
---
THE HEAD AND THE HEART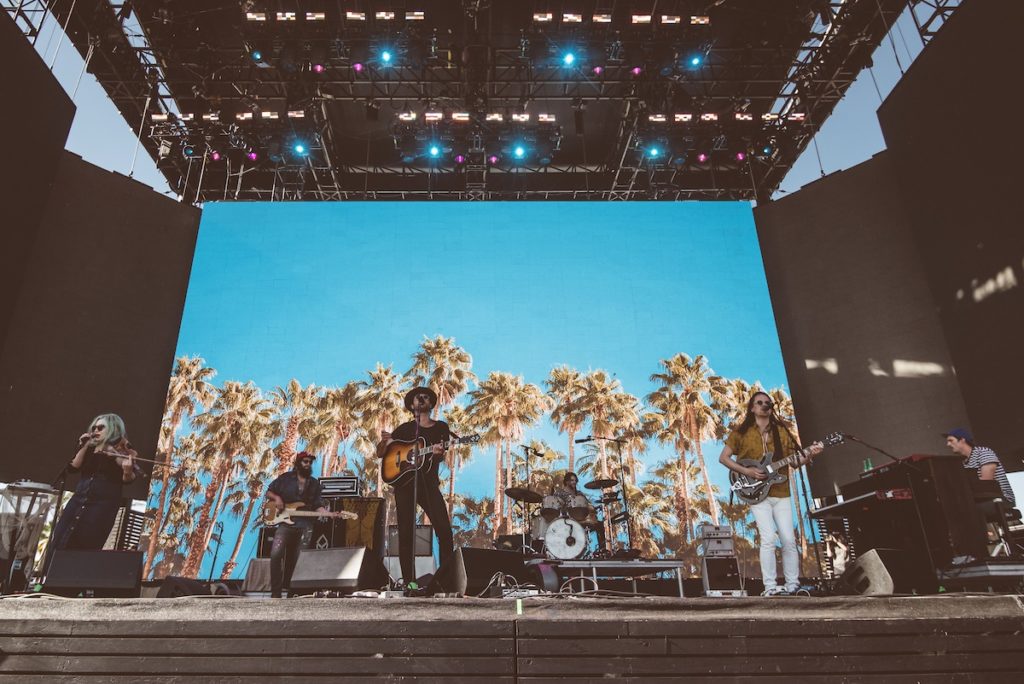 Seattle-based gem The Head and the Heart kept things cool in Saturday's blazing afternoon heat, performing hits "City of Angels," " Lost In My Mind" and "All We Ever Knew." Despite drawing in a hoard of concertgoers, the band still managed to pull off an intimate set with the kind of perfectly-polished jam session that the group is known for.
---
DREAMCAR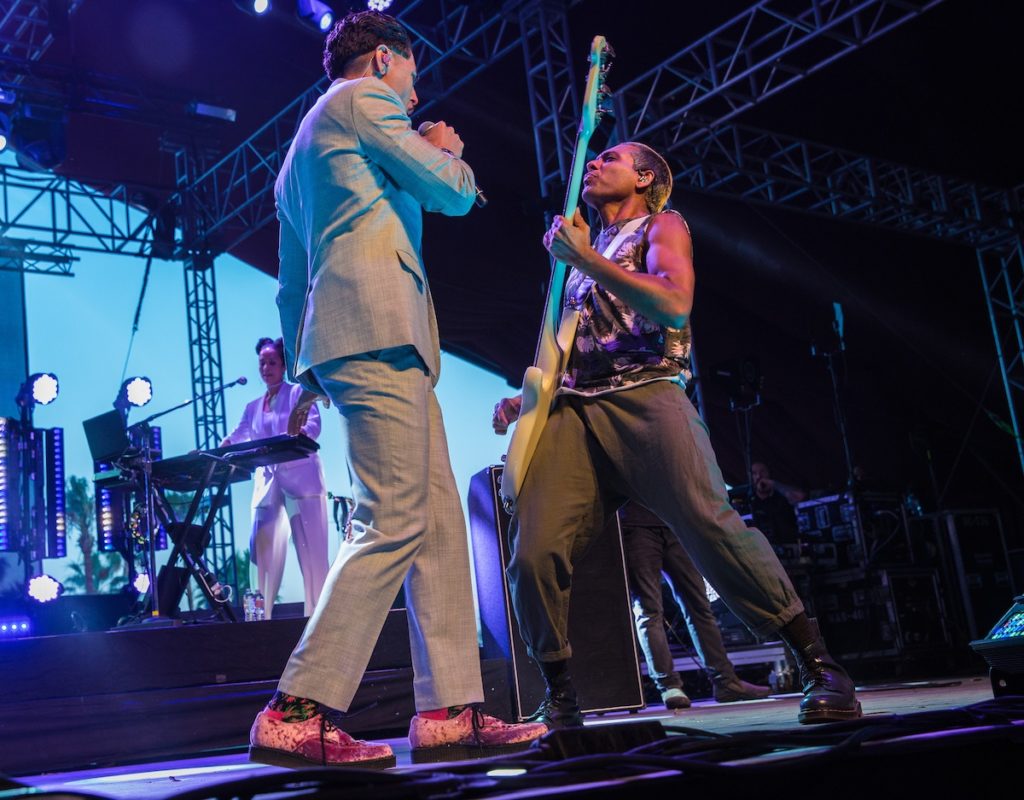 Coachella's lineup confirmed one thing for certain, New Wave is here to stay. The trend that has been brewing for years was ever-present in recently formed Dreamcar. The sensational band includes the original members of No Doubt with AFI frontman Davey Havok at the helm, and their highly-anticipated Coachella debut Saturday night lived up to expectations. If your jam is all things '80s—think Tears for Fears, Duran Duran, Depeche Mode and the likes—this totally rad band is for you.
---
LADY GAGA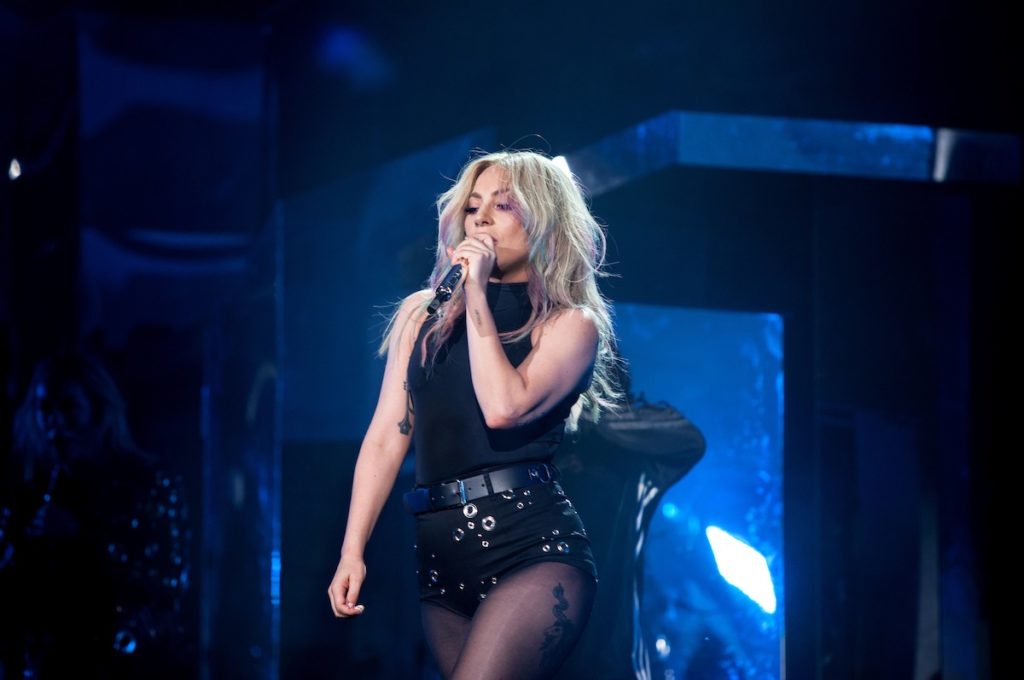 Lady Gaga's headlining performance Saturday night was a very emotional and down-to-earth experience that saw the singer craving to connect with her audience. She paused in between her famous, high-energy hits to intimately open about her pre-show nerves, talk about how her parents were in attendance backstage and  gratuitously thank her fans. Perhaps the most notable moment of the night included a piano-rendition of "Edge of Glory," dedicated to her friend Sonja who is battling cancer. Fighting back tears, the songstress managed to belt out the song with pitch-perfect power.
---
SHOW ME THE BODY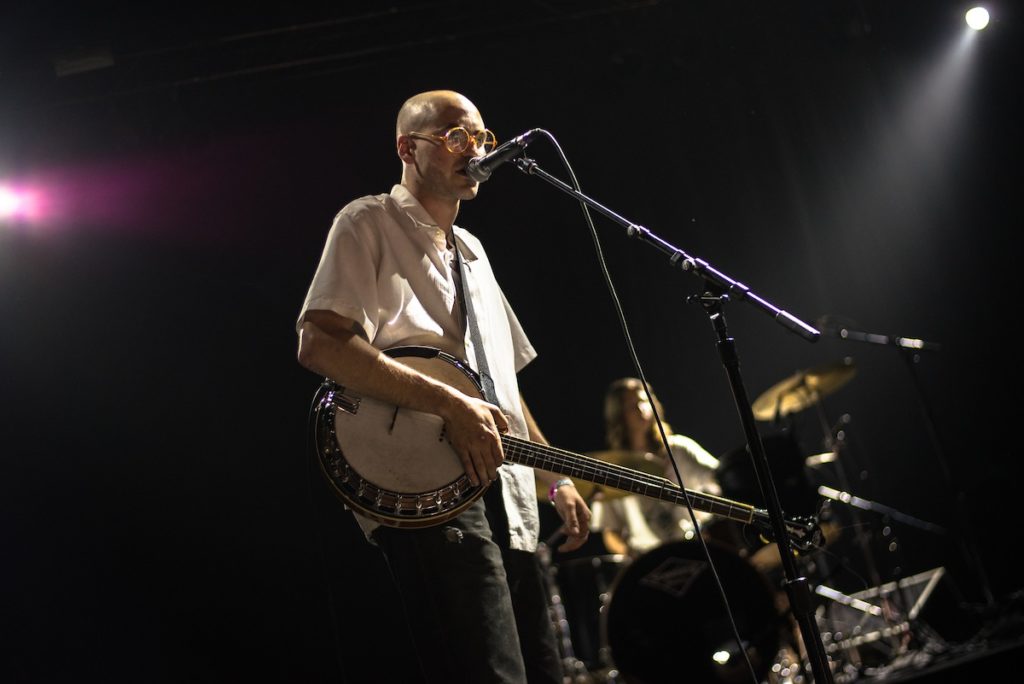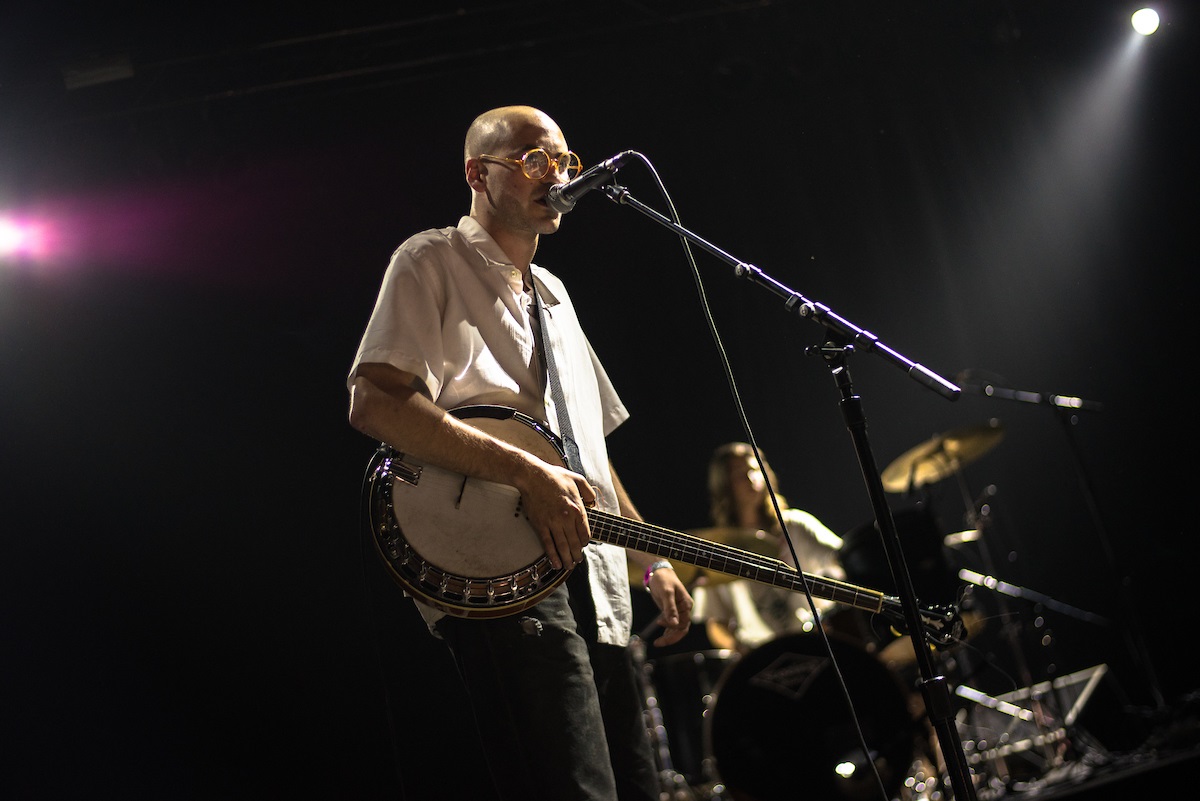 New York-based band Show Me the Body stirred up the Sonora stage Sunday with their genre melding mix of metal, punk and hip-hop. Lead singer and banjo player (yes, you read that right) Julian Cashwan Pratt joined the mosh pit mid-set to deliver a one-of-a-kind head-spinning Coachella experience.
---
FUTURE ISLANDS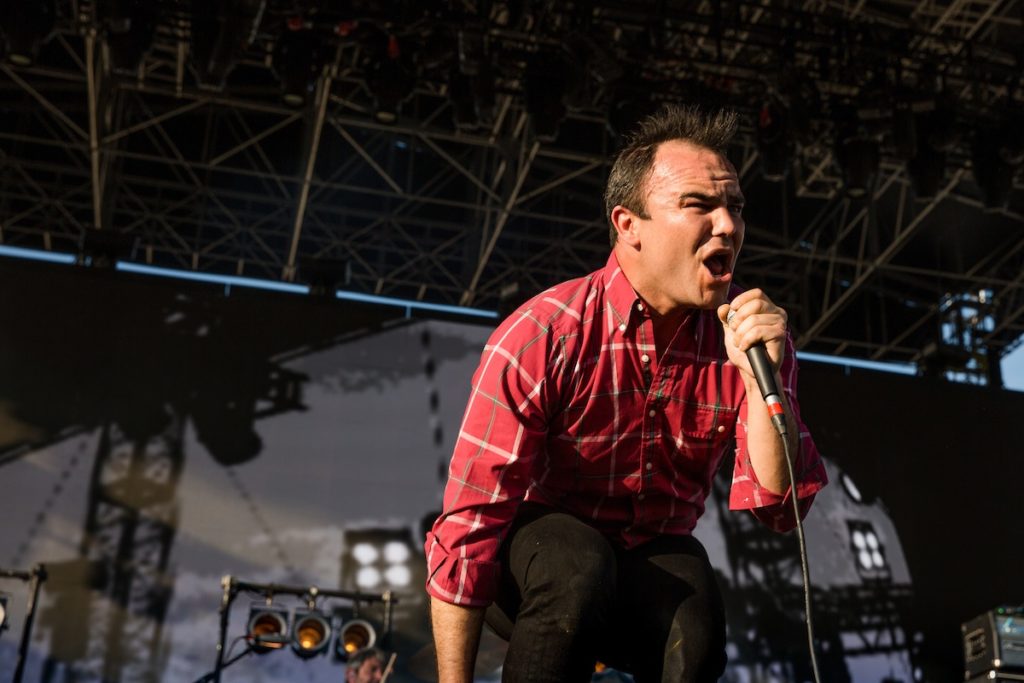 If you aren't familiar with Future Islands, then you weren't prepared for vocalist Sam Herring's famous dance moves. Herring did not disappoint, bringing out his signature swagger to the Outdoor Stage Sunday afternoon as the sun began making its descent. He took breaks between songs to connect and joke with the audience. "We like to f*ck around a bit in this band," he quipped at one point. But make no mistake, Future Islands performance was 45-minutes of pure indie-pop perfection that filled the crowd with elation.
---
GROUPLOVE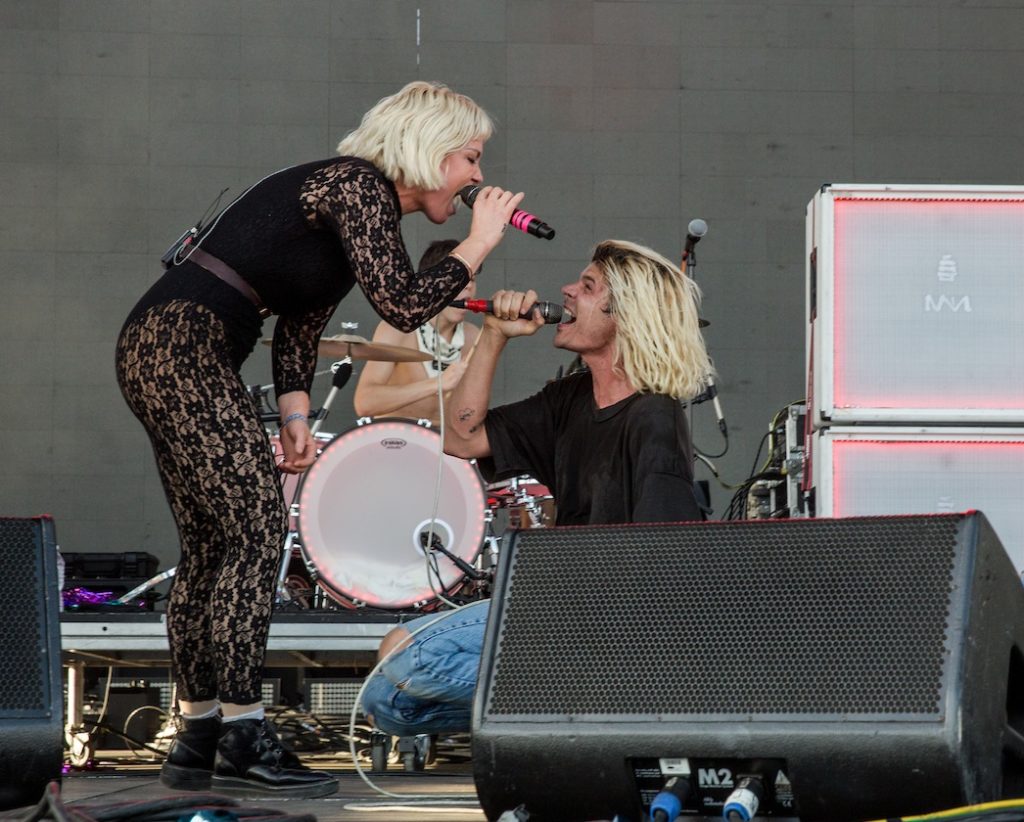 Grouplove was just plain FUN. The chemistry that singers Hannah Hooper and Christian Zucconi share in real life and onstage was positively electric. Their energy roped the masses over to the main Coachella stage for an intimate event. Their infectious hooks and catchy, upbeat lyrics had the entire audience chanting along to hit "Tongue Tied." The indie-pop band also debuted brand new song "MRI" and performed a heart-pounding, fist-pumping cover of Beastie Boys' classic "Sabotage."

---
NEW ORDER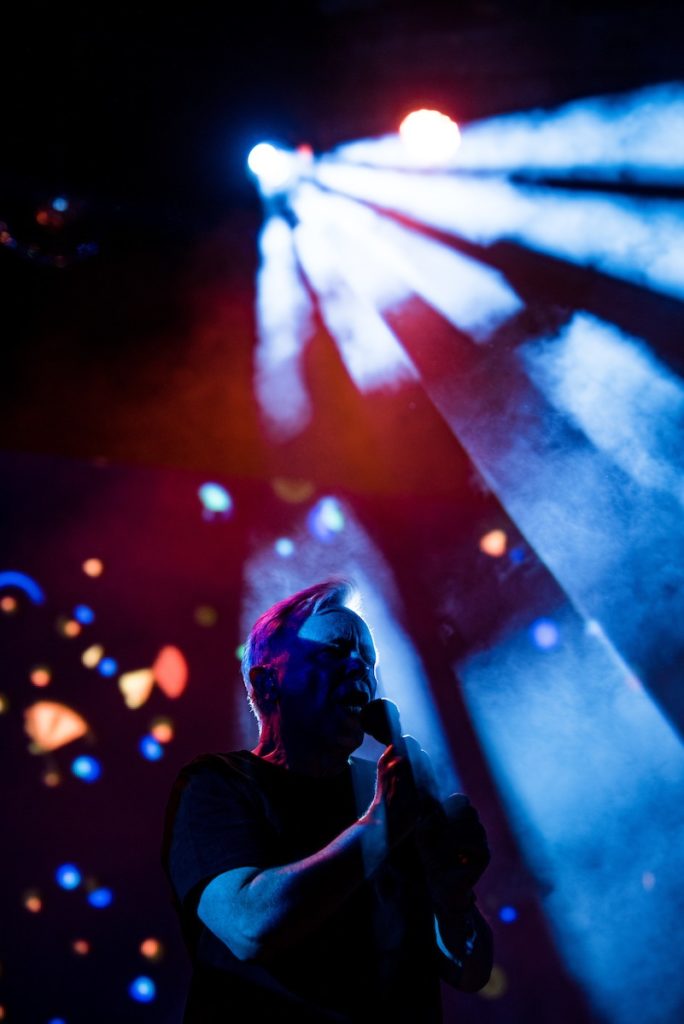 Photo by Charles Reagan Hackleman ©Coachella 2017
We are still in awe of New Order's epic 90-minute Coachella closer Sunday night in the Mojave tent. The New Wave legends were right where they belonged on the Coachella bill given how they paved the new wave way for countless of other acts. The crowd couldn't get enough of the band's nostalgic set of fan favorites including "True Faith," "Blue Monday" and "Bizarre Love Triangle." We particularly enjoyed guitarist Phil Cunningham pulling out a Gretsch Panther for a few songs in the set including the dazzling and twangy "Age of Consent." Their performance was truly the crowning glory to a perfect weekend of music.
Be sure to check out some of our other highlights, including reviews of the outstanding sets by The Interrupters, The Atomics, T.S.O.L, Two Door Cinema Club and Local Natives.