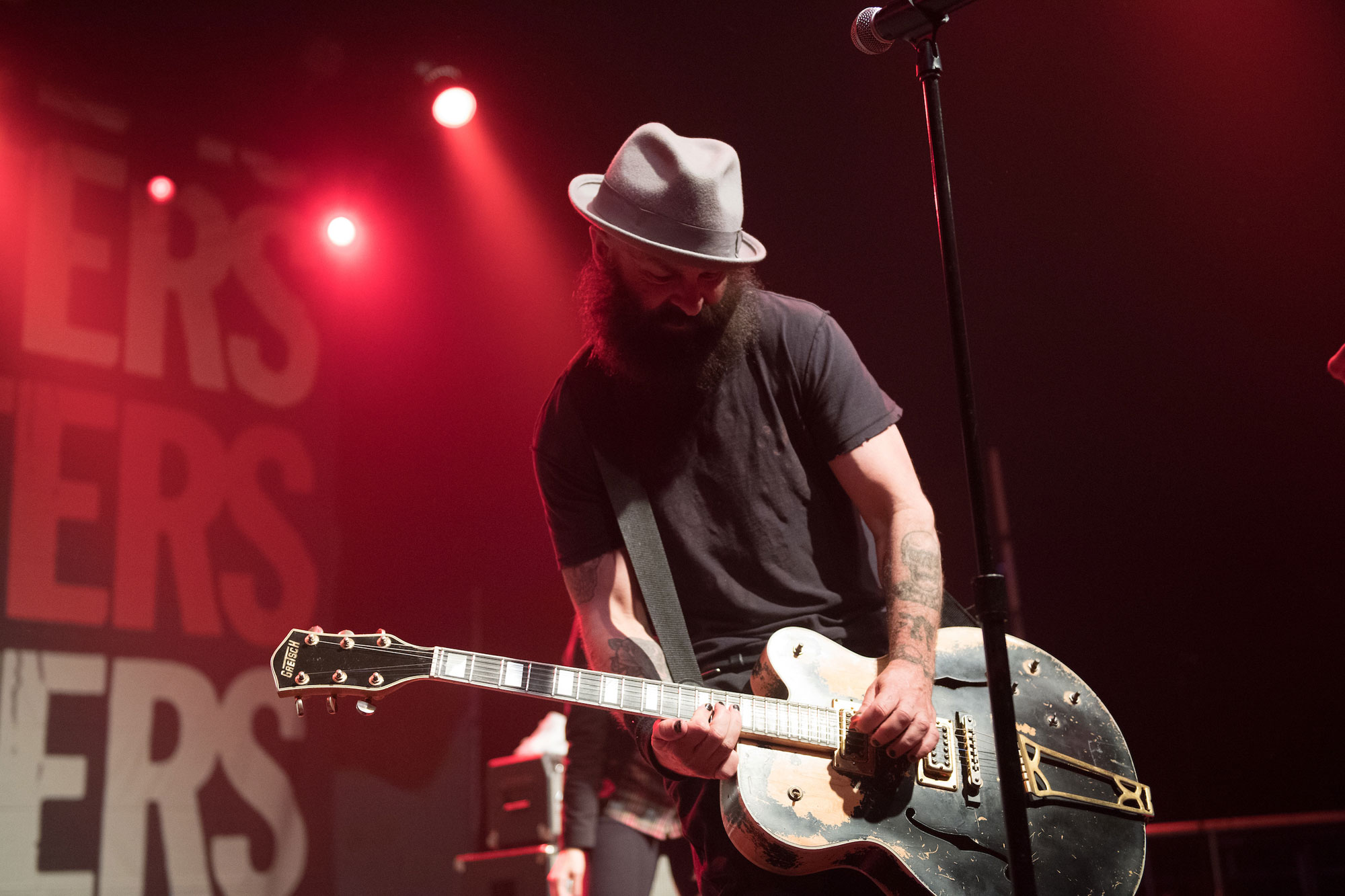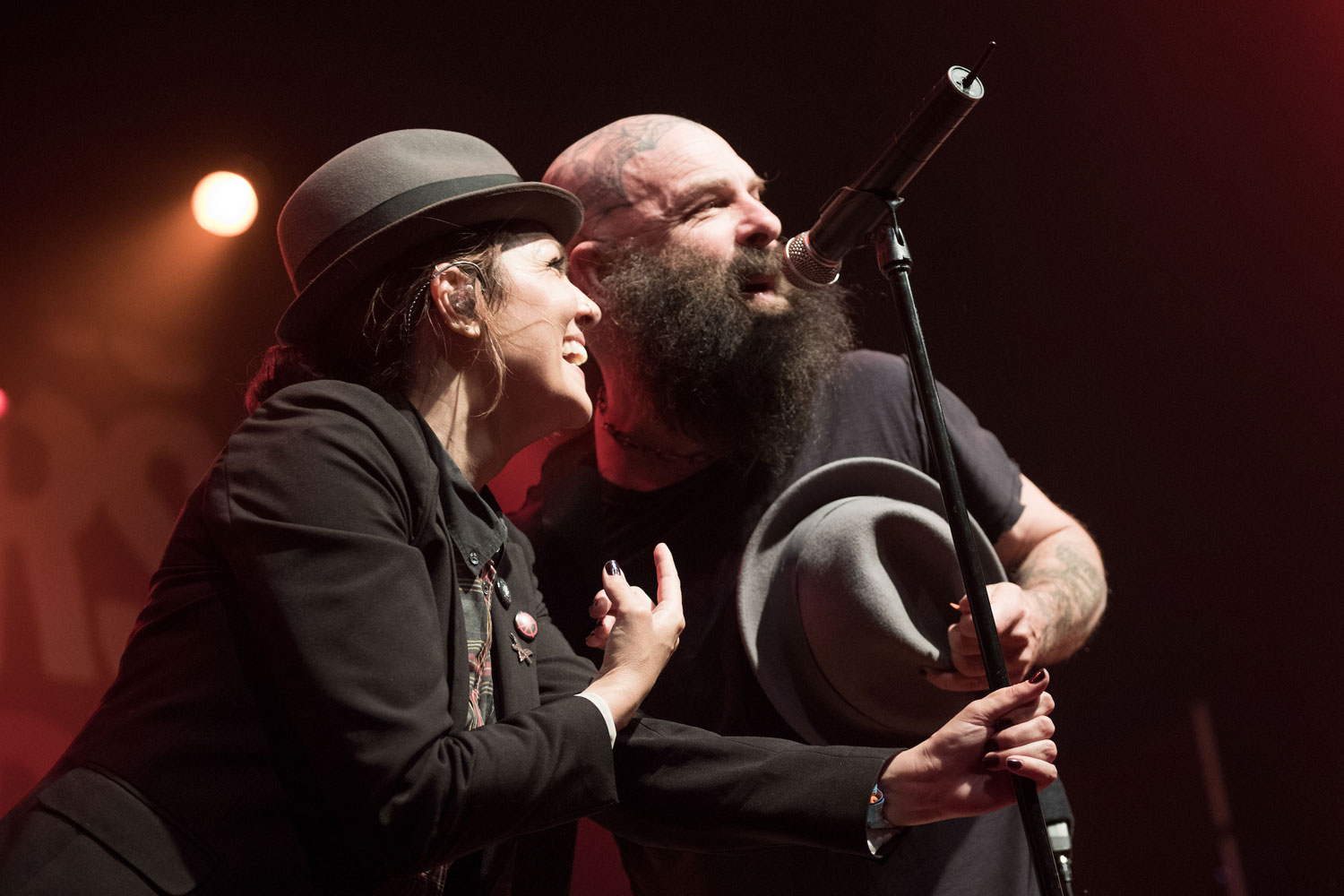 Artists playing Coachella tend to bring out special guests in spades, and Los Angeles punk ska band the Interrupters got in on the trend each of the last two weekends, with a stage assist from one of the genre's legends.
Near the end of the set, guitarist Kevin Bivona asked a crowd that had been dancing and running in frenzied circles since opening number "A Friend Like Me" if they knew of that band Operation Ivy.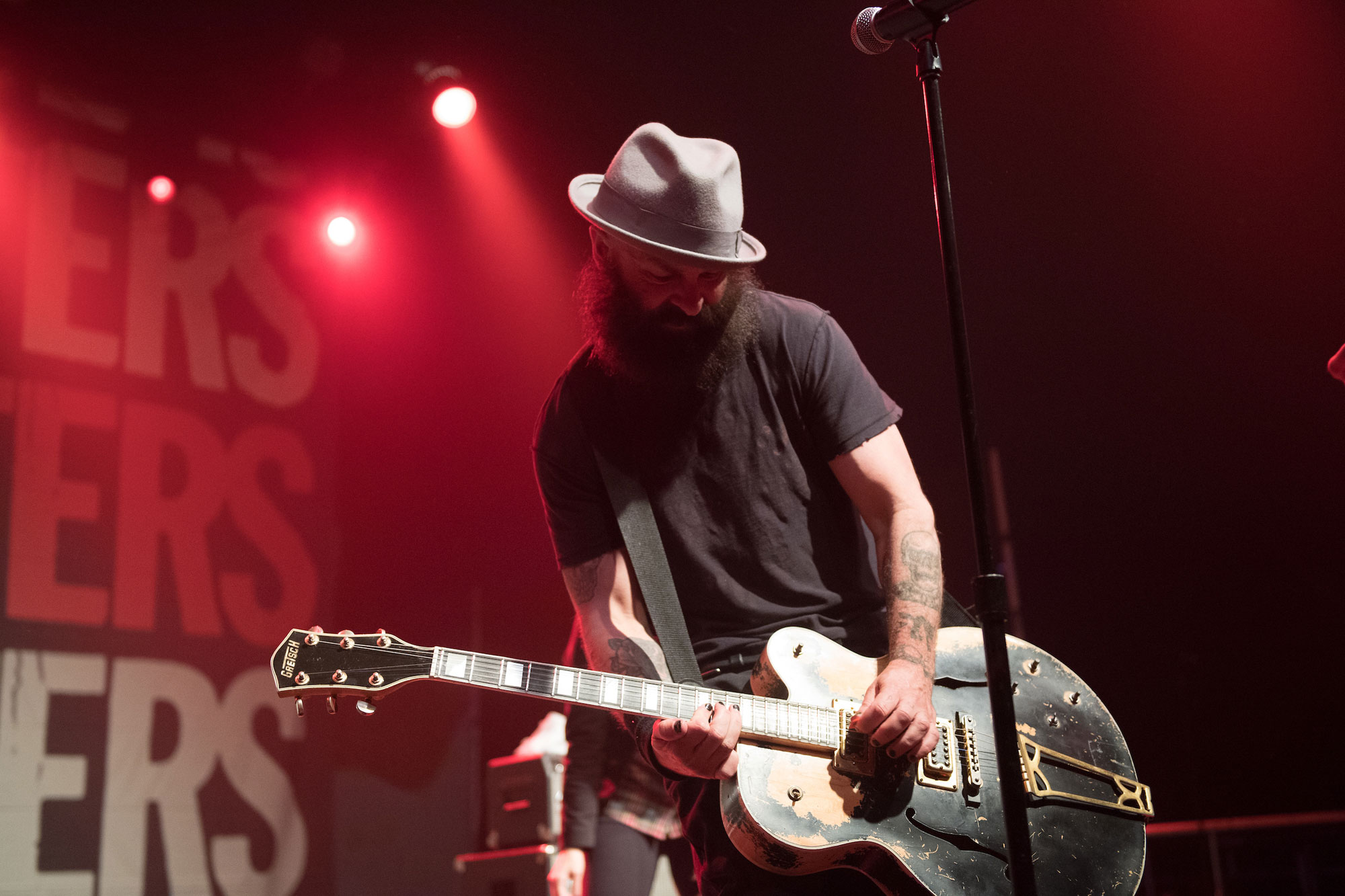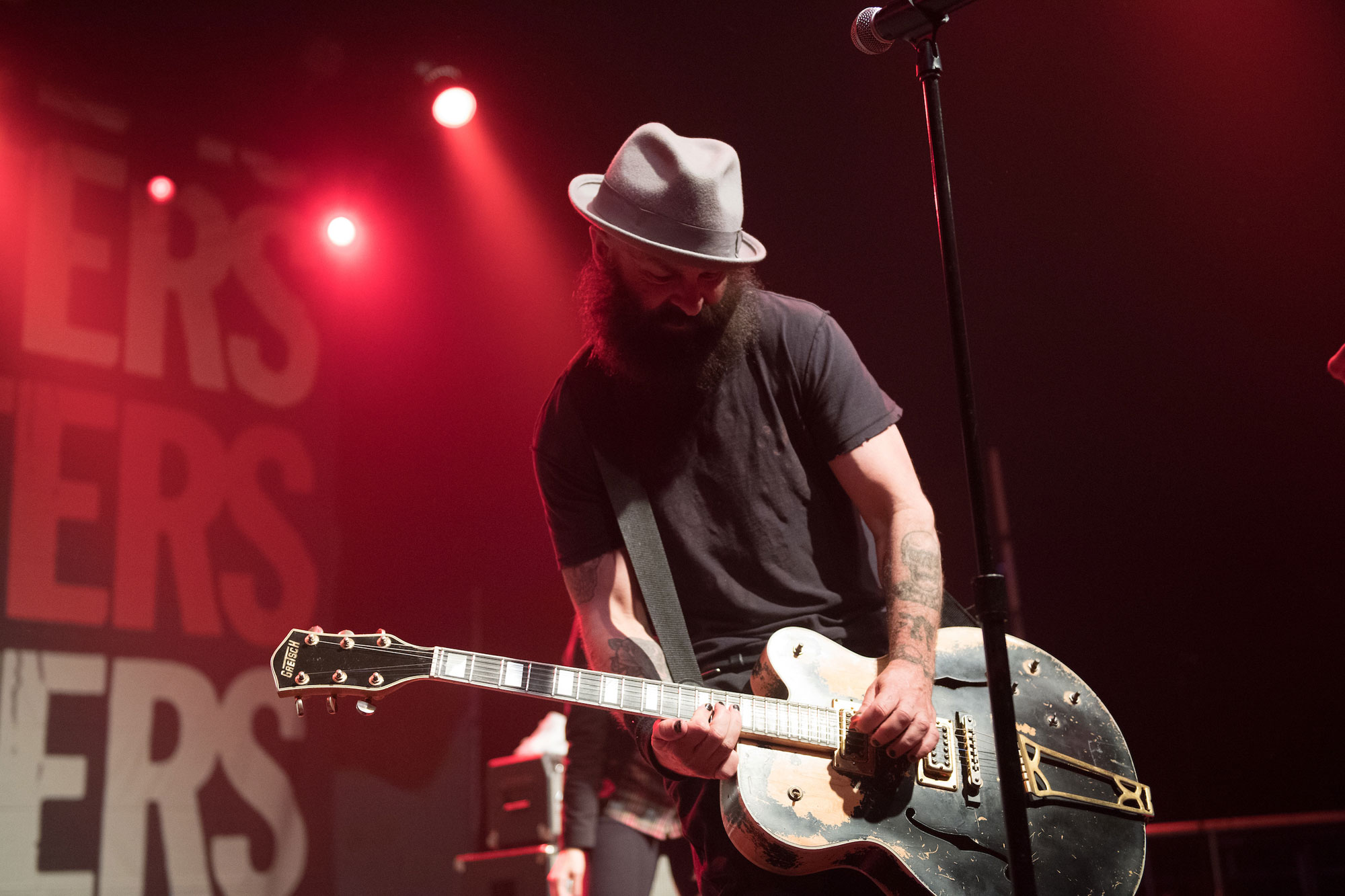 Hopping onstage from the front row with his well-worn Gretsch guitar, Armstrong launched into Operation Ivy's "Sound System" and then rolled into "Family," a song he also guested on for the Interrupters 2014's eponymous debut album.
This is my family.
My one crazy family, the one's who understand me
This is my family.
Whatever the plan be, they stand beside me.
This is my family.
The song served as the perfect introduction to the merry cast of characters onstage. Bandmates with Kevin Bivona in the Transplants, Armstrong also produced both of the Interrupters albums on the Hellcat Records label he founded and is considered the "fifth Interrupter."  Bivona's twin brothers Justin and Jesse man the bass and drums, respectively, with singer and frontwoman Aimee "Interrupter" Allen rounding out the tight-knot band.
While Armstrong undoubtedly gave the band an extra boost and some veteran festival star power, they were crushing it on their own in what marks their Coachella debut.
Earlier in the set, Bivona had quipped that he didn't know if the crowd in the Sonora tent was their for them or just for one of the few air conditioned places on the festival's grounds. But judging by the number of fans singing along from the crowd, they showed specifically for the dapperly-dressed quartet and their insanely infectious live set.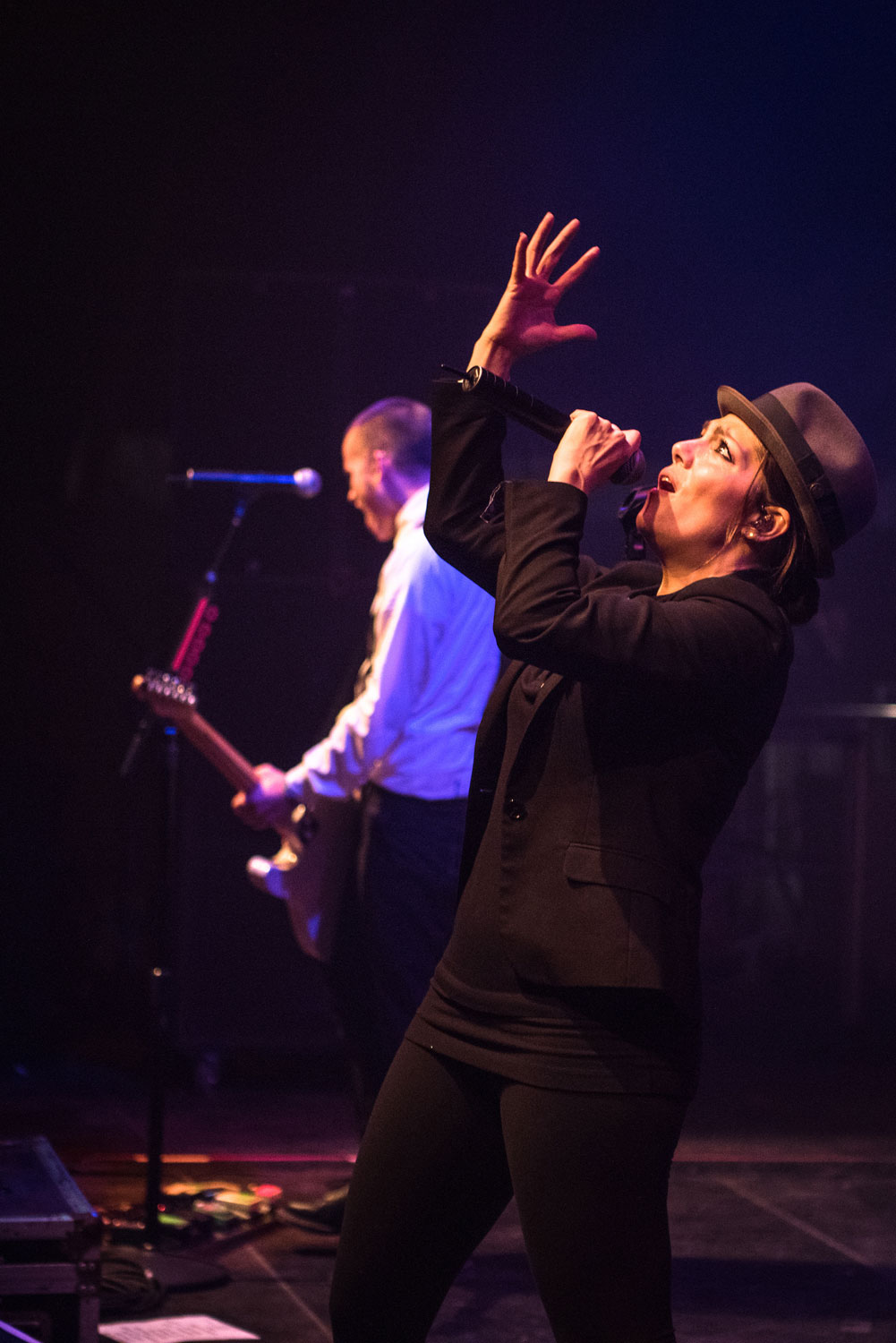 With tight musicianship backing her up throughout, an all-black clad Aimee Interrupter confidently swaggered across the stage, flashed her million dollar smile and piped out gravelly vocals as if she'd just drank a fifth of whiskey.
While every song seemed to feature maddeningly catchy lyrics, a few standouts included "She Got Arrested" — a song about domestic violence, the reggae-infused "This Is the New Sound" and retro ska tune "White Noise."
Another set highlight was definitely  "On a Turntable" off 2016's Say It Out Loud. The short cut features an awesome surf instrumental (a la Dale Wilson) breakdown midway through the song and the Interrupters also invited crowd participation with an "Oh, oh oh" chant from various sections before a collective shout.   And its poignant chorus and ode to the power of music certainly hit home for the frenzied Coachella crowd, uplifted and inspired by the Interrupters outstanding showing.
Never had much grew up with nothin'
But the music wins me somethin'
Been down and out
I've been on top of the world
world it keeps on spinnin' on a turntable