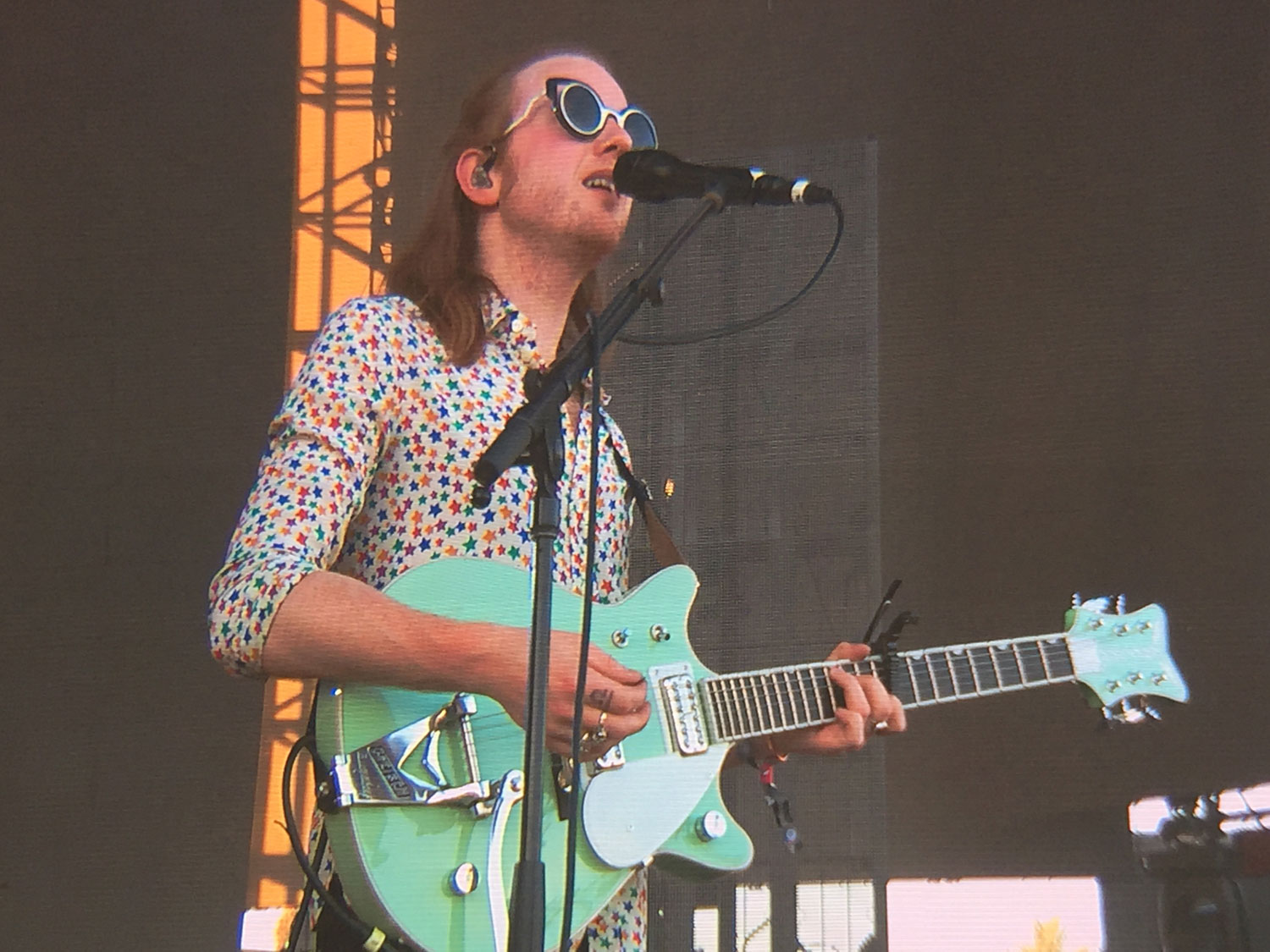 Burnt out with the music industry, the pursuit of trying to be bigger and better, and absolutely sick of each other in mid-2013, indie electro-pop trio Two Door Cinema Club decided they needed some time apart.
"It never came to a proper breakup but we did get together and say, 'We need to go away and not speak for a long time,'" frontman Alex Trimble told the Guardian. "And we did have the conversation about a year and a half later, when we got back together and said, 'Is this something that we want to get back into?'"
The tens of thousands at Coachella for weekend two that flooded the main stage are abundantly grateful that Trimble, guitarist Sam Halliday and bassist Kevin Baird—friends since elementary school—arrived at a "yes." And the time off seemed to have serve them well. Taking the stage at just after 6 p.m., the Irish outfit appeared to be in top form as they expertly straddled that line between pop and rock.
The band aptly opened the set with "Cigarettes in the Theatre"—the opening track from 2010 debut album Tourist History—and proceeded to give the 55-minute performance every single thing they had. The energy and emotion was palpable throughout.
At times the Northern Ireland natives appeared to be utterly exhausted by the desert sun and the frenetic energy they were pouring into each song, yet they barely paused during the set and soldiered on with purpose and smiles, as if they could go all night if the festival would only allow. Lady Gaga wasn't going to allow for that, so Two Door Cinema Club was obviously going to soak up the main stage limelight while they had it.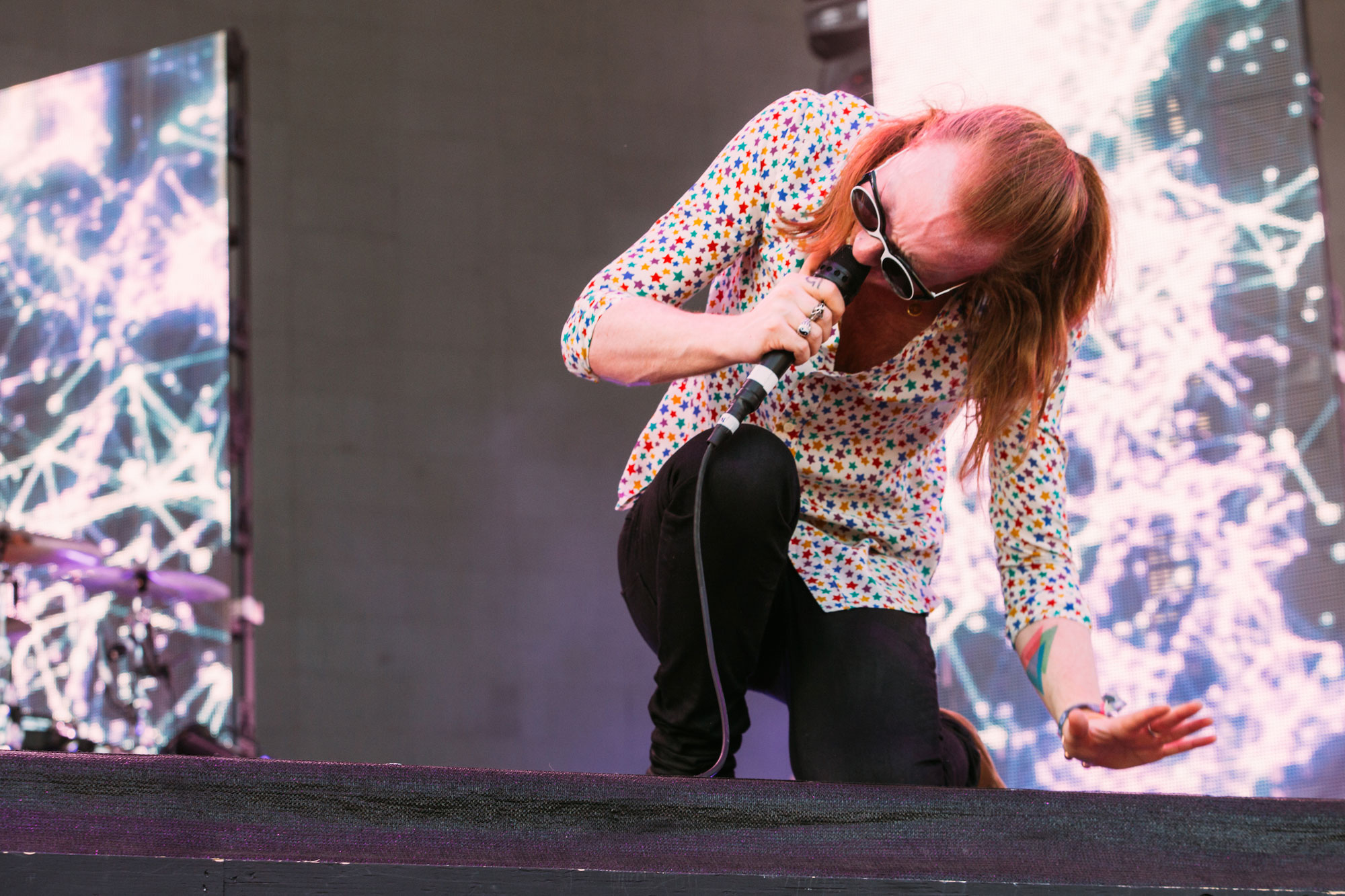 Baird summed up the band's appreciation late in the set, telling the sea of dancing fans, "We understand there's a lot of f*ing great music here—we're so grateful you came to see us."
During the rapid-fire set, TDCC touched on all three of their albums—playing the surf-tinged, hook-friendly "Undercover Martyn" and the disco-esque crowd pleaser "Something Good Can Work" off Tourist History. The crowd joined them in massive word-for-word singalongs as they charged through Beacon's "Changing of the Seasons" and "Next Year," and then swayed along for its dance-friendly, synth-driven "Sun."
And of course 2016's album Gameshow and its '80s nostalgia bent also received its fair share of attention.Slightly distorted guitar and Trimble's falsetto drove "Bad Decisions," while "Lavender" was highlighted by its thumping bass line and catchy drum beats. The band also hit on the Prince/Bowie-inspired "Are We Ready (Wreck)," highlighted by its "nah nah nah" childlike choir intro, loping bass groove and jittering guitar line.
For the finale, TDCC reached back again to Tourist History for the addictive "What You Know," ensuring that the amped crowd would walk off into the sunset satisfied with the sounds of its sticky riffs and its catchy chorus stuck on repeat.