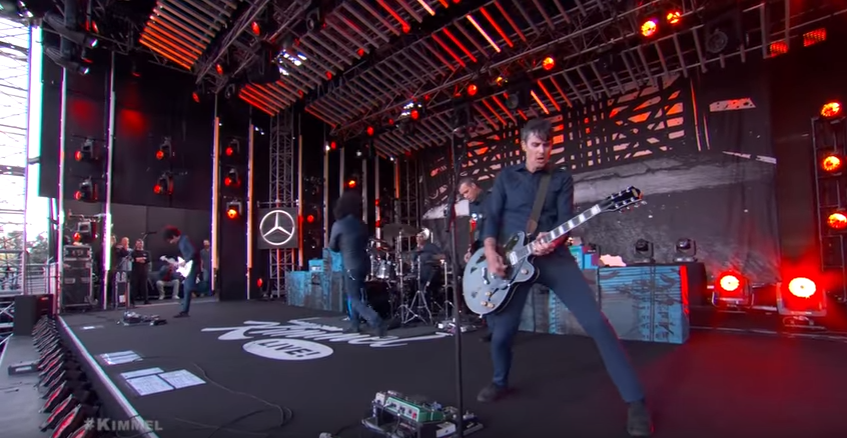 At The Drive-In brought their staple high-intensity set to the Jimmy Kimmel Live outdoor stage last week.
Performing "Hostage Stamps" and "Call Broken Arrow" off their freshly released album In·ter A·li·a, frontman Cedric Bixler-Zavala electrified the crowd with his theatrical mic twirls, stage rolls and high jumps, with guitarist Keeley Davis echoing that same energy on his custom Gretsch Streamliner.
Check out the group's frenetic performance below, and catch the band live on their current North American tour. Dates here.