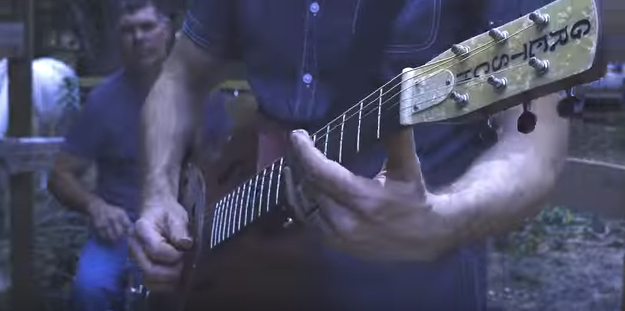 In advance of sophomore album The Marrying Kind, due out July 21, Americana husband-and-wife duo Swearingen and Kelli dropped a new video for its lead single "Annelise."
The clip finds the Florida-based couple outdoors strolling around a farm and performing the haunting tale of a man holding on to his memories of his one true love.
According to the duo, the entire album "is all about LOVE and the darker shades surrounding it: love that resonates, fear of commitment, small town chatter, control, hitting rock bottom, and finding your soulmate."
Watch the clip below, and check out A.J. Swearingen finessing that dobro-ish solo on a Gretsch Roots G9200 Boxcar Resonator midway thru the video.