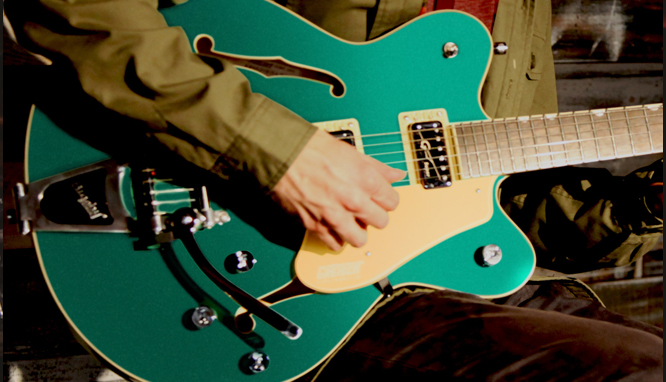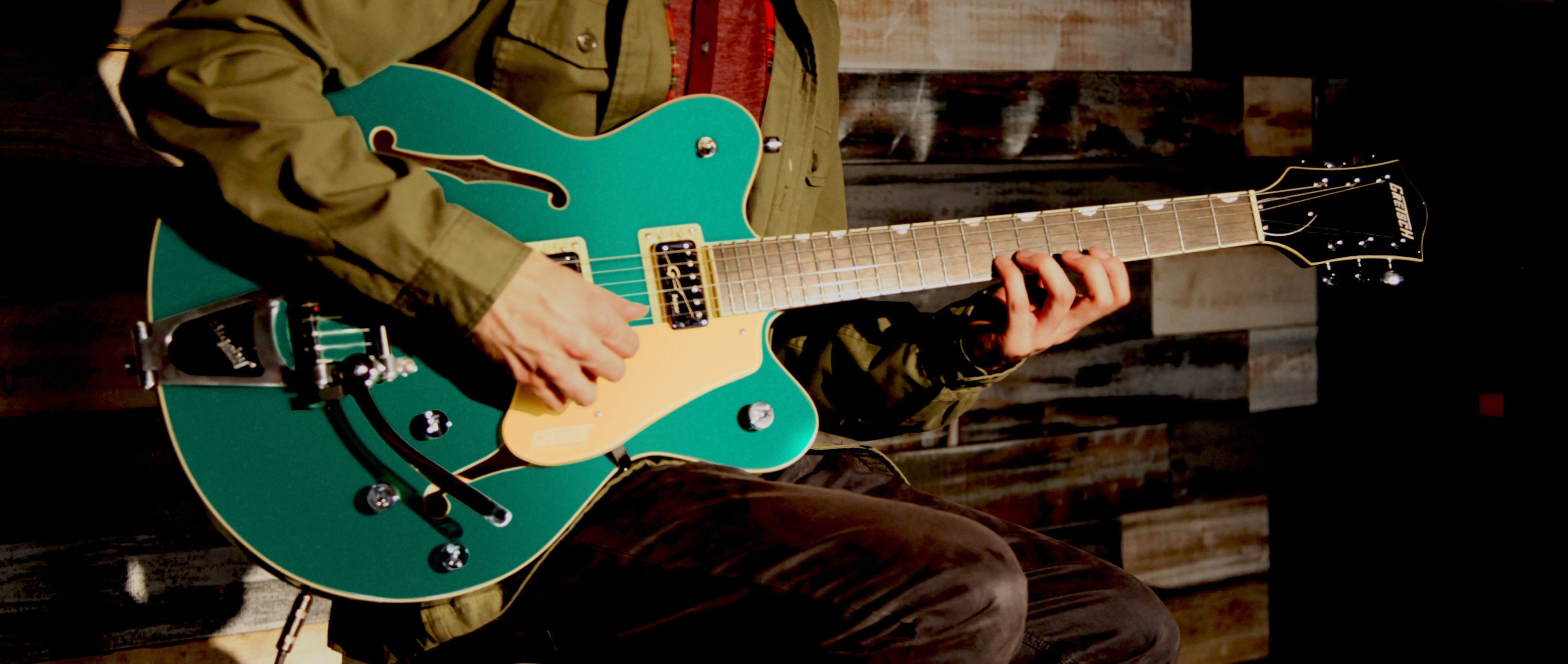 Vintage Guitar magazine's October issue takes a close look at the Gretsch G5622T-CB Electromatic® Center Block with Bigsby®, coming right out of the gates with high praise for its bang for the buck.
"Enamored with the Cadillac of guitars, can't quite spring for a Coupe deVille, and don't want to get stuck with an econobox? Take one of Gretsch's new Center Block Electromatics for a test drive. Simply put, it's an incredible amount of guitar for the money," writes reviewer Michael Dregni.
"The G5622T picks up where Gretsch's double-cut models of the mid-1960s left off — and at a price that'll make you think you're still living the '60s dream. The guitar has all the classy styling and high-end appointments — including a Bigsby. Plus, it's got that sound."
For his sound test, Dregni plugged into a tweed Deluxe and proclaimed the tone everything you could dream of.
"It sparkles, it shimmers – and it can shake the windows in their panes," he claimed. "These Super HiLo'Trons get loud.  Dial up the guitar to be warm and rich or cutting and trebly with gobs of gain."
Dregni also highlighted the upside of the chambered spruce center block, noting how it "supplies a richness of tone and depth of resonance."
In summation, the G5622T was ruled as a "can't miss" guitar and that also received VG's "Approved Gear" stamp."
Pick up the October issue to enjoy the full rundown.