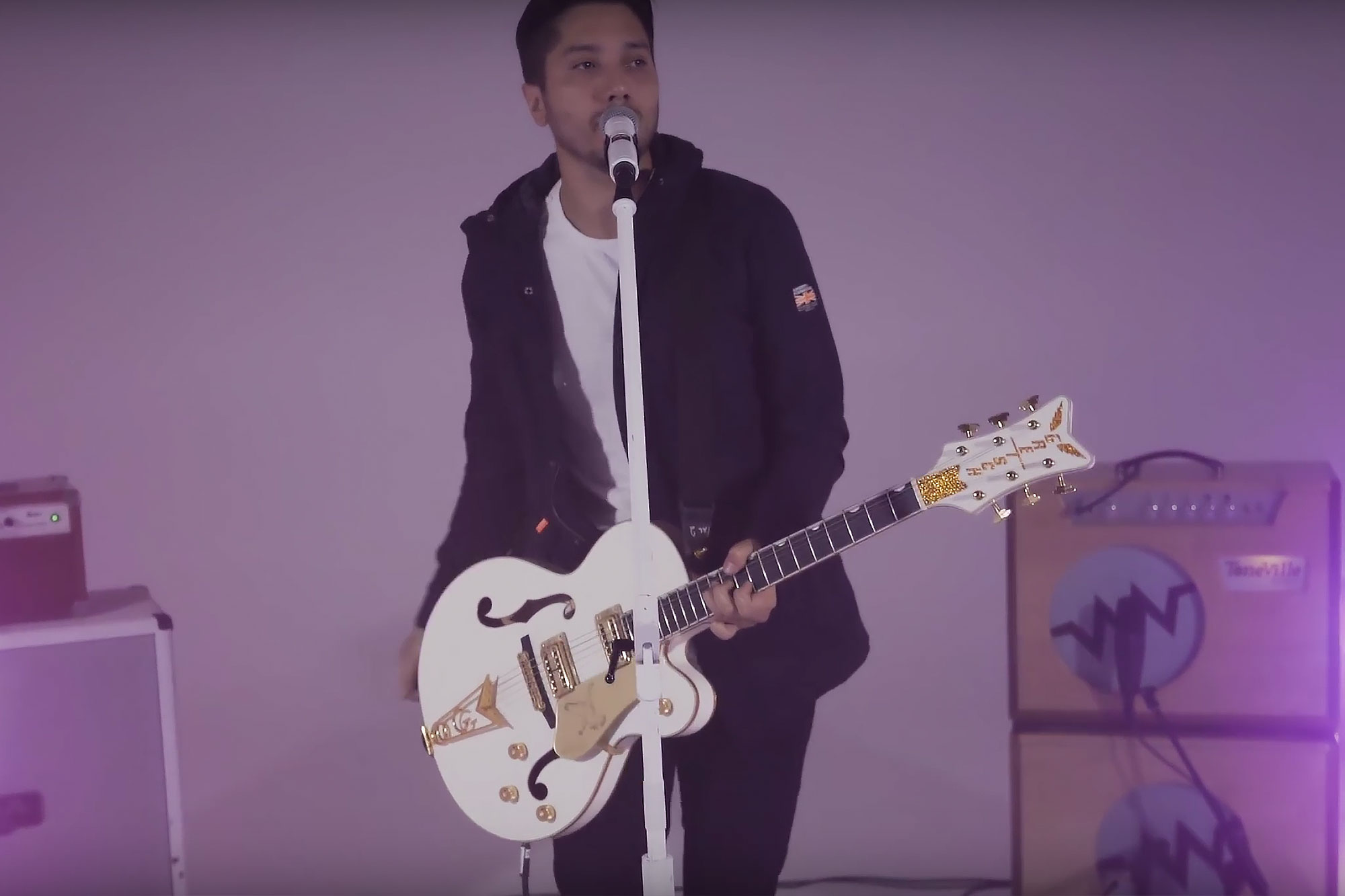 Boyce Avenue lead guitarist Fabian Manzano surprised fans as he shared a beautiful rendition of The Verve's famous track "Bitter Sweet Symphony" on the Boyce Avenue YouTube channel this past Sunday.
The video finds Manzano in an empty room, armed only with his Gretsch G6139CB White Falcon as he begins to build a loop of the 1997 Grammy nominated song. Manzano, a long time fan of UK rock, remarked that "it's an honor to do my very own cover of 'Bitter Sweet Symphony'."
Manzano is an extremely talented individual. Not only did he conceptualize and play the cover, but he also directed, edited, and colored the final cut of the video while his brother and Boyce Avenue bandmate, Alejandro Manzano, helped with filming.
Watch his incredible cover by clicking play on the video below.