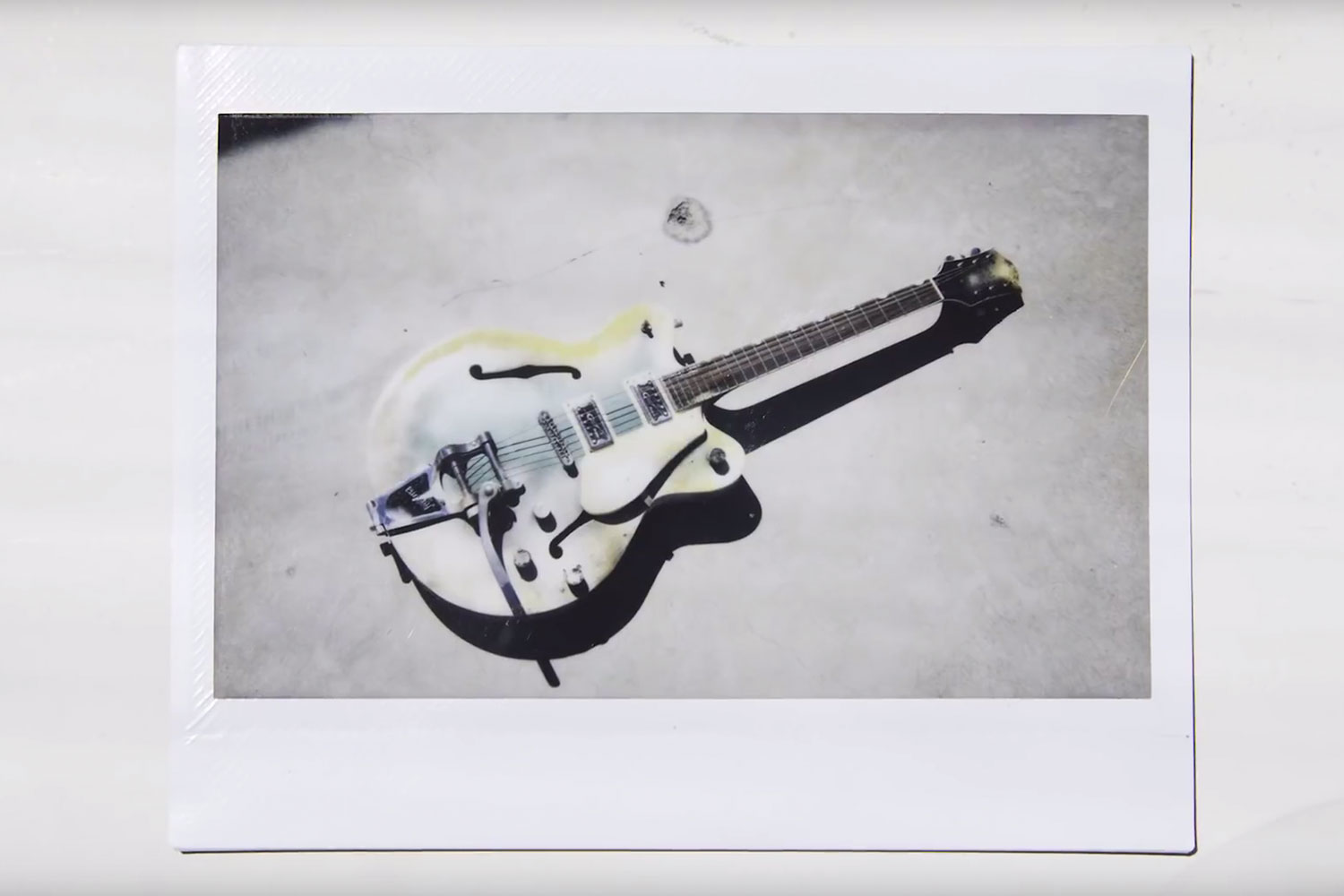 Mainstream punk rockers Green Day dropped a video for their new song "Back in the USA" off their recently released greatest hits album, God's Favorite Band. Based on the '80s, cult sci-fi film They Live, the video features Billie Joe Armstrong and the boys discovering a secret world right before their eyes.
Viewers with a keen eye might notice that Armstrong is playing a Gretsch Electromatic. In the behind-the-scenes video for "Back in the USA," the crew actually lights the Gretsch on fire to get the perfect look that they needed to fit the video.
Check out the official "Back in the USA" video and the behind-the-scenes look by clicking play on the videos below.