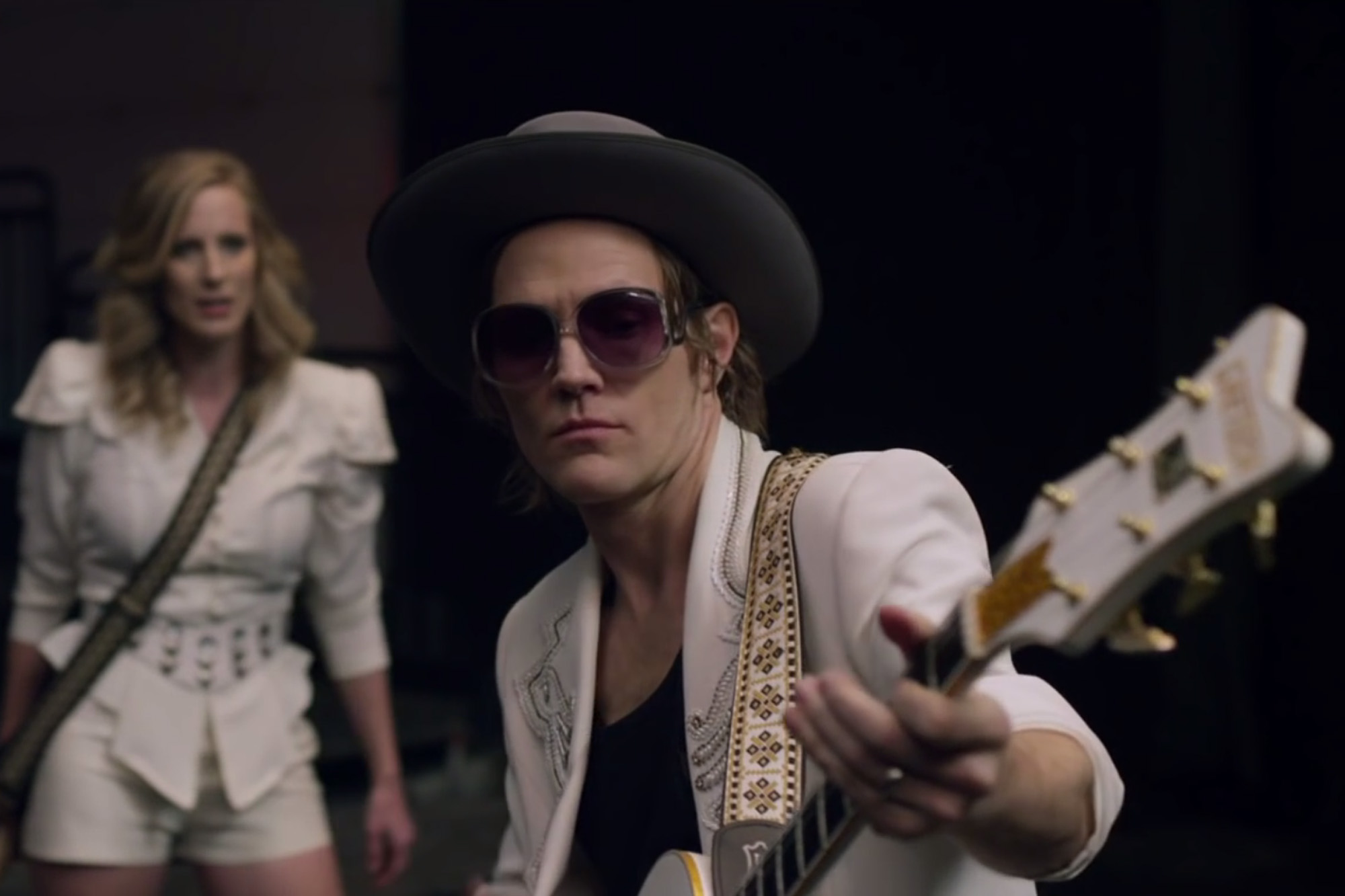 In a recent interview with Matt Williams for National Music Centre, Whitehorse co-bandleader Luke Doucet revealed how his Gretsch White Falcon helped build and define his signature sound — described by Williams as "meticulously crafted" and having a "masterful crunch."
The Toronto-based artist has been a devoted White Falcon player for around 15 years and even puts out albums with a backing band named "The White Falcon." His beloved axe even takes front and center in the new Whitehorse video for "Boys Like You," as the clip begins with a slow close-up pan of his Bigsby® tailpiece.
Doucet's Falcon is Japanese-manufactured, modeled after Gretsch's late '50s transition-era Falcons, with Filter'Tron pickups and a full scale 25.5" neck. The rest of his rig? A small 1959 Gibson amp sans pedal board.
"I'd rather be thinking about people," Doucet explained to Williams for his reason for shying away from pedals. "I want to think about (wife and bandmate) Melissa on stage, I want to think about her. I want to think about my hands. I want to think about the audience, I want to think about the microphone I'm singing into. That's where I'd like to be focused. I don't think I should be thinking about my feet."
The simplicity of his sound is similar to what he hears from his heroes.
"I realized at some point that all of my heroes basically have one sound," Doucet said. "When you think about Brian Setzer, you don't think about five different guitar sounds. You really just think about one. You hear three notes of Neil Young and you think, "Well fuck, that's obviously Neil." I kinda let myself off the hook of trying to cover too many bases. And really, playing the Gretsch was a massive part of that. This guitar, through that amplifier."
Read the entire article here, and check out "Boys Like You" below.