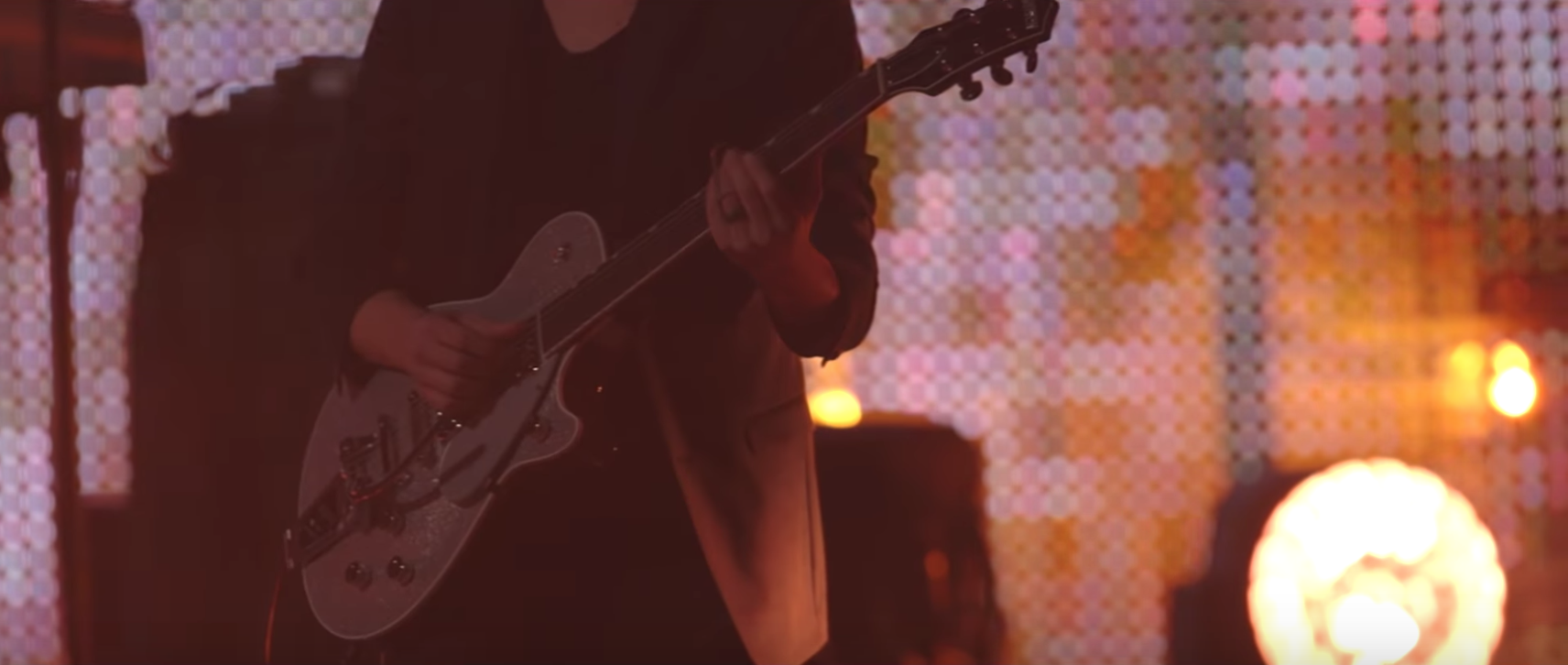 Jesus Culture fans have a lot to be excited about as the Christian worship band not only recently revealed details of their upcoming live album Living With a Fire, but has since dropped a pair of new music videos.
Due out Aug. 31, their 11th live album features a collection of songs that carry a message of hope, joy and a passionate pursuit of the presence of God.
Fans can experience the communal and uplifting aspect of Jesus Culture's movement by watching the new live videos for its tracks "Center of Your Love" and "Defender." As singer Kim Walker-Smith began "Center Of Your Love," the camera pans across the audience gathered in worship singing along and swaying in harmony to the music. Meanwhile, the soaring "Defender" showcases Katie Torwalt's incredible vocal range, and is beautifully accompanied by the roar of the Jesus Culture band in key spots for a more powerful impact.
In both clips, guitarist Jeffery Kunde provided his celestial guitar work with his G6129T Players Edition Jet in a Silver Sparkle finish.
Kunde has long been a fan of Gretsch, both the White Falcon guitars and the Jets.
"It has a lot of clarity, a lot of punch and still retains that great Gretsch sound," said Kunde of the Jet in a previous video interview with Gretsch. "I have always been drawn to that sound. It has been instrumental for our sound as a group, and especially for me as an artist."
"My sound is 50 to 70 percent Gretsch … on our records. I don't leave home without one," he added.
Watch the music video for "Center Of Your Love" and "Defender" below and check for tour dates here.