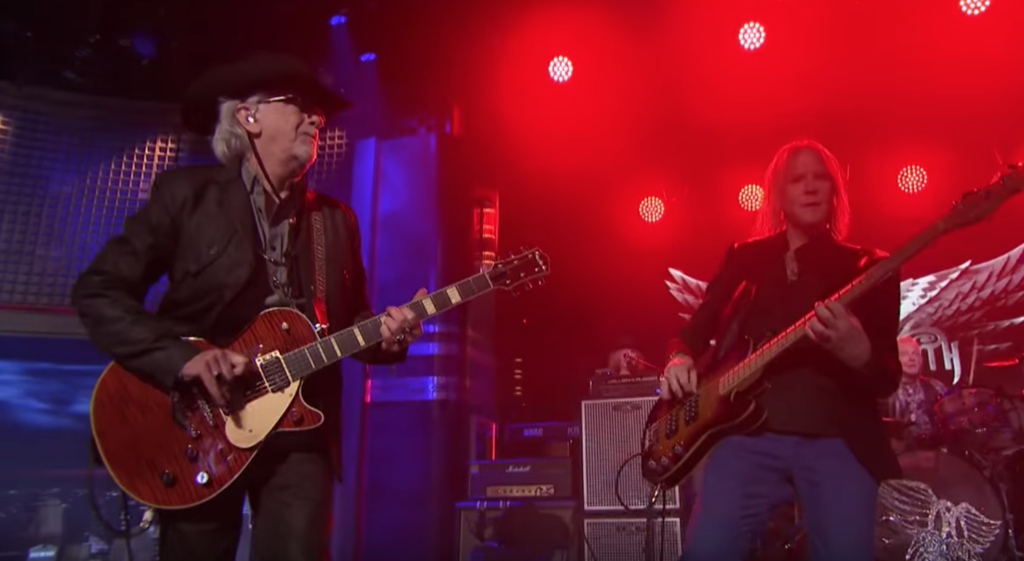 Musical guest Aerosmith hit the set of The Tonight Show Starring Jimmy Fallon last Thursday, performing "Mama Kin" and "Big Ten Inch Record" to an energetic crowd.
Lead singer Steven Tyler put on a spirited show with his screaming vocals on full display, while guitarist Brad Whitford provided the bluesy rock stylings on a G6228FM Players Edition Jet™ BT with a V-Stoptail.
The four-time Grammy-award winning band has enjoyed over 40 years as one of America's biggest rock 'n' roll bands, even earning a spot in the Rock and Roll Hall of Fame in 2001. Aerosmith is set to kick off their Deuces Are Wild residency April 6, 2019 at MGM Grand's Park Theatre in Las Vegas.
Check here for tour dates.