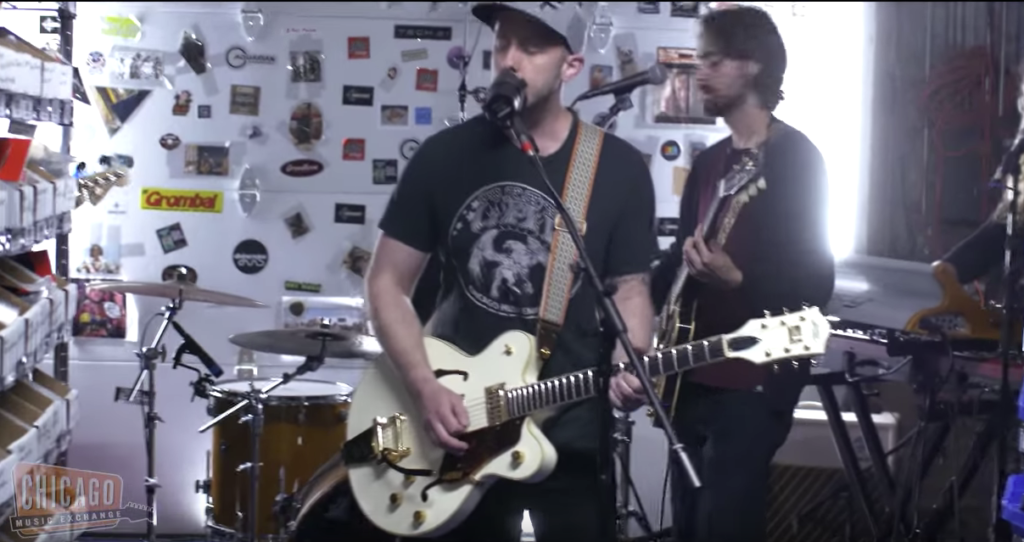 Well known for his stellar "100 Riffs" videos, Alex Chadwick again showed his guitar dexterity on a G6659TG Players Edition Broadkaster Jr. during a Plugged In session at Chicago Music Exchange with his band Western Automatic.
"I use the Broadkaster specifically because it's a little more aggressive than my Strats but more mellow and resonant than my Gibsons," said Chadwick in his interview with CME. "Plus, it makes me look about ten times cooler when I play it."
"It's the first Gretsch I've ever owned," he continued. "I absolutely love the Full'Tron pickups, and even though we use a ton of distortion and fuzz, it holds up beautifully and allows me to create some excellent controlled feedback."
In the video below, watch as the quartet performs the song "Staring at the Sun"— an airy indie rock tune with rolling guitar— off latest album The Dualist.