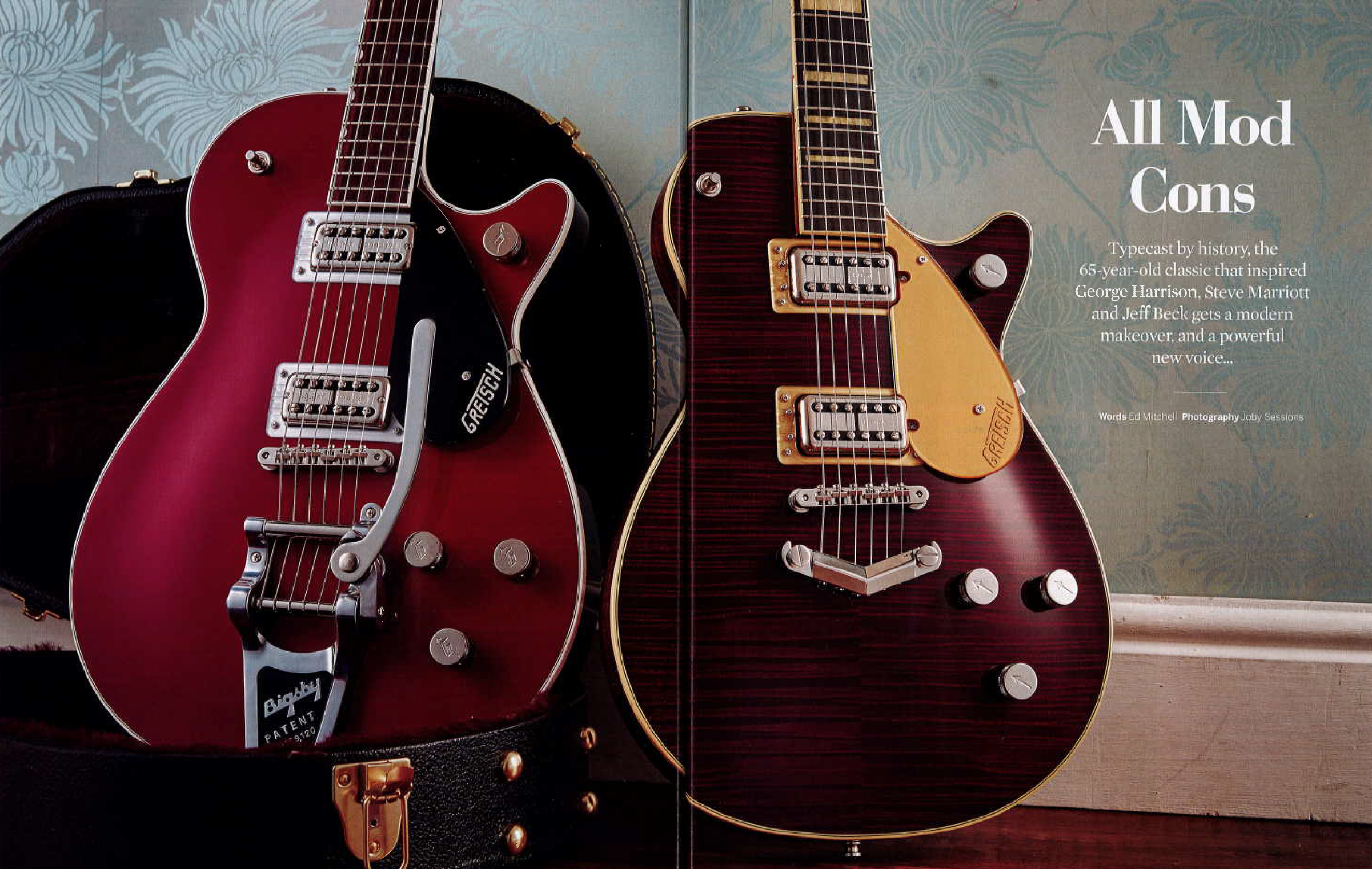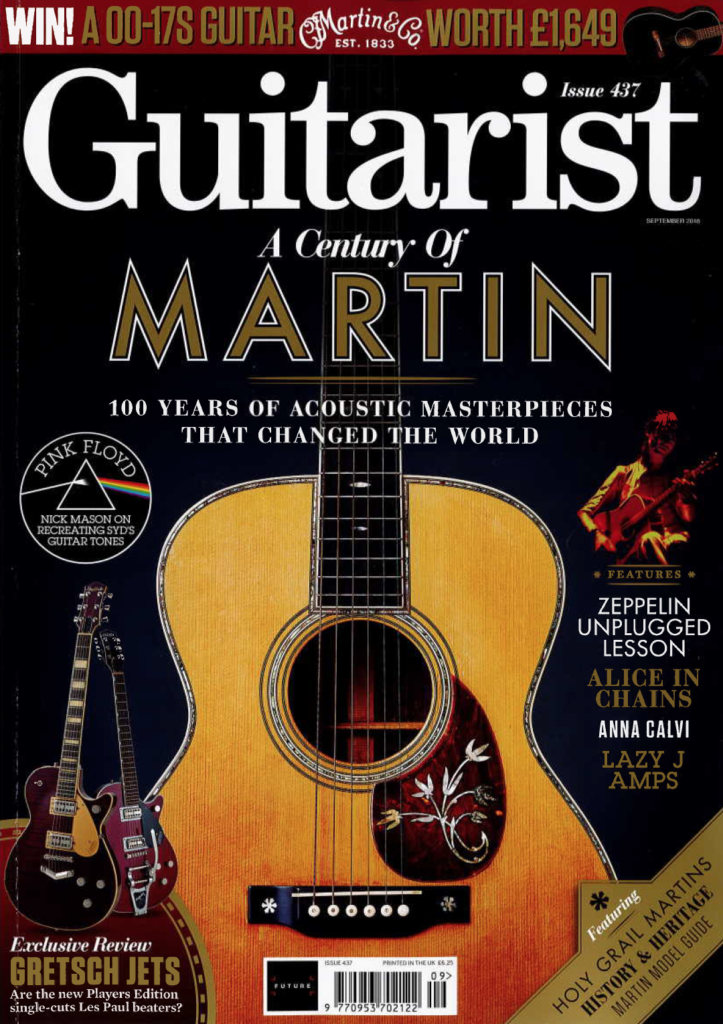 The Gretsch G6228FM Players Edition Jet BT and G6131T Players Edition Jet FT grace the pages of Guitarist magazine's September issue with rave reviews of the modern spin on vintage specs for today's player.
"These new Gretsch Players Edition G6228FM BT and G6131T FT Jets promise all the faithful mods we hope to see in player-grade vintage guitars (bigger frets, great tuners, upgraded hardware) without the senseless brutality," wrote Guitarist writer Ed Mitchell.
"Gretsch has made the additional, albeit slight, body depth work by setting each guitar's mahogany neck deeper into its body," he continued. "Upper fret access is actually easier on these than any of the other Professional Series examples."
The pickups were the icing on the cake for Mitchell, who found the Broad'Trons in the G6228FM BT  a pleasant, unorthodox surprise due to their adaptability to heavier music.
"The G6228FM BT has way more thump in the bottom end than twang and a more pronounced midrange that really comes in handy when you get into the real heavy stuff," he noted.
Check out the full article here.