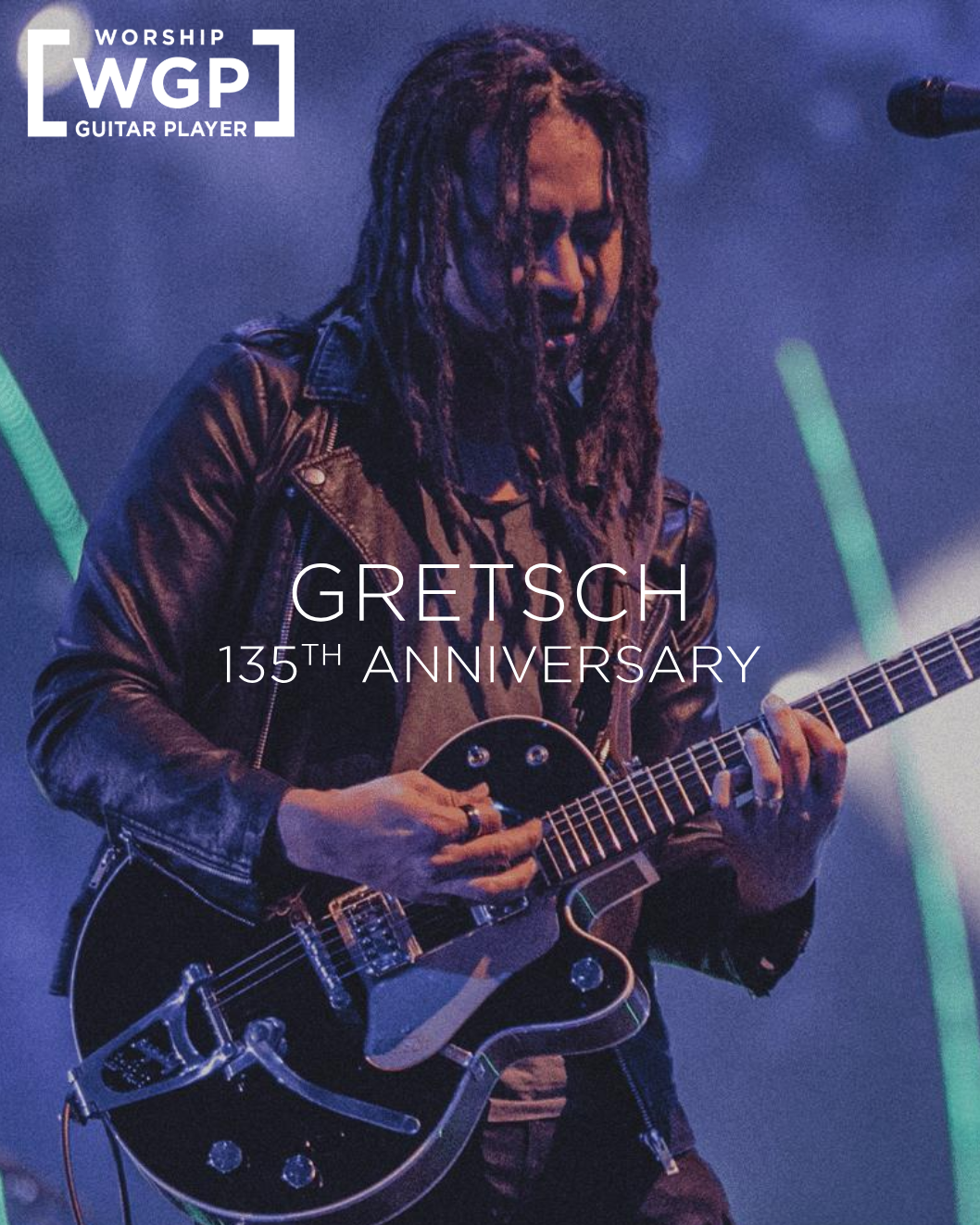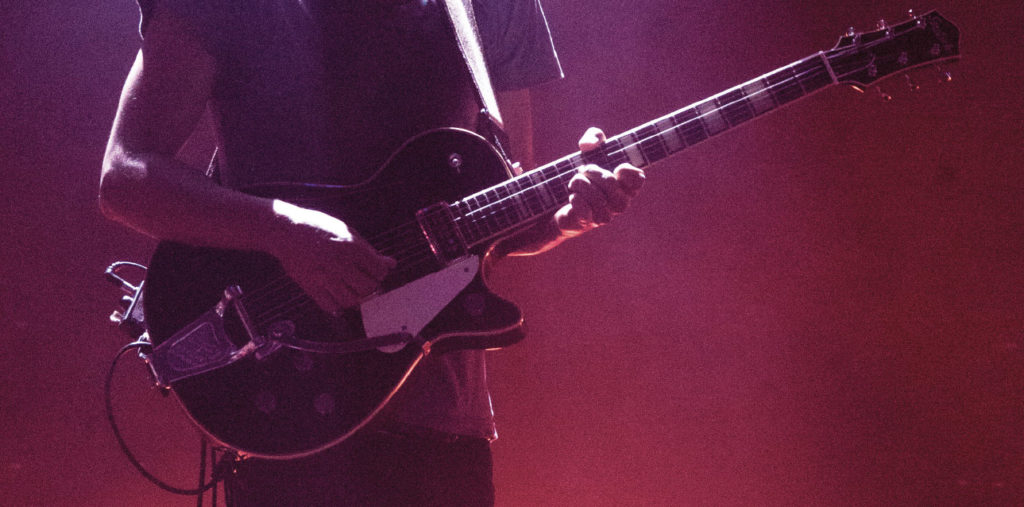 Worship Musician magazine helped close out the 2018 celebration of Gretsch's 135th Anniversary with an in-depth article highlighting several Christian guitarists and their Gretsch testimonials. Ranging from their first Gretsch to their favorite model or memory to that iconic Gretsch sound, here are our favorite quotes from the piece!
Guitarist Daniel Carson ,who plays with Chris Tomlin,on his first Gretsch Duo Jet:
"My first [Gretsch] was a Duo Jet. Don't know the year, but I believe it was a '90s era. A year later I bought a Gretsch Country Classic and that became my go-to Gretsch guitar. It sounds amazing! I think people like them for that style because they have a great chime-y top end which is good for lead lines. Then for rhythm parts, those pickups are really nice and fat. It's a great sound."
Hillsong United's Michael Guy Chislett on the Gretsch White Falcon:
"When I was 17, I had a guitar stolen at church. The Church had insurance so they paid out for a replacement guitar and I was able to go get a Gretsch White Falcon. For me, I find the White Falcon to be such a smooth and focused guitar. It does the ambient stuff really well."
Watch Michael Guy Chislett and his Gretsch White Falcon in action below on Hillsong United's "Whole Heart (Hold Me Now)."
Elevation Worship guitarist James Duke on the Gretsch sound:
"Gretsch guitars have such a classic sound that's easy to play almost any style of music with— they cut through a mix really well.
"I got my first Gretsch, the 6118 Anniversary model in 2004. It is such an amazing sounding instrument that really took my playing in a new direction."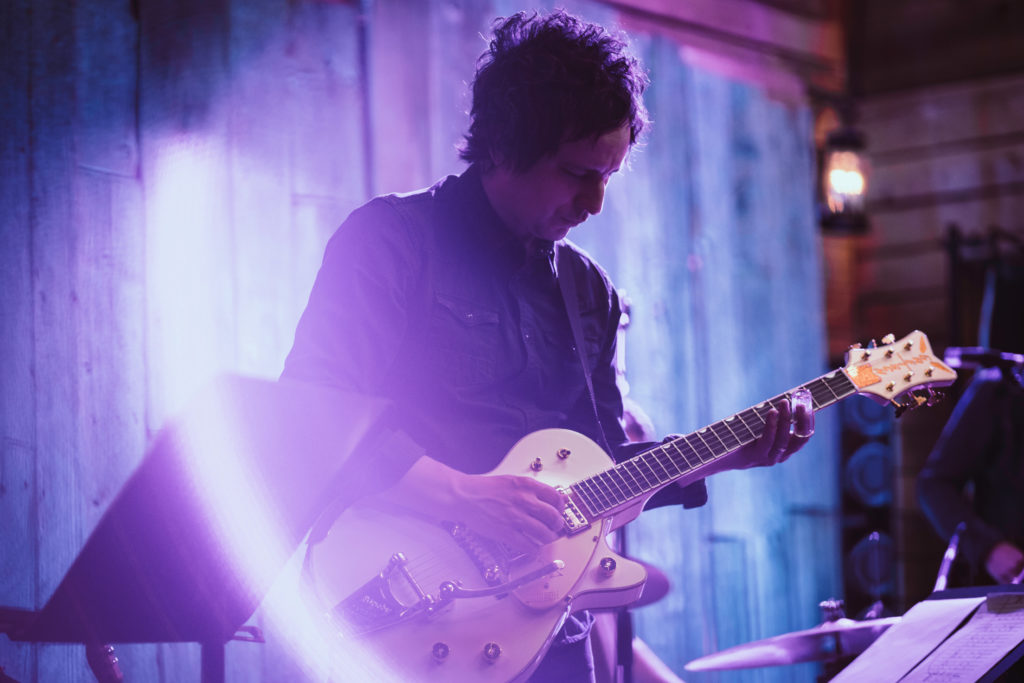 Doyle Dykes shares his favorite Gretsch memory:
"Some of my fondest memories were when my father would take me to Harvey's Barber Shop in Jacksonville, Fla., on North Pearl Street. The excitement wasn't so much to get a haircut but to hear Harvey Simmons play his guitar. Harvey would also let me play his 1962 Gretsch Chet Atkins 6120. He also owned a great 1964, 6120. He would say, 'Doyle, play some of that Chet stuff on that orange Gretsch!' I could only dream of owning such a great guitar. Now I do because Harvey left them both to me; I have recorded with them a number of times."
Watch Doyle Dykes in action below on a G6136T-59 Vintage Select Edition '59 Falcon Hollow Body with Bigsby®.

London Gatch's guitarist Lance Gatch on his first Gretsch:
"The thing that really pushed me to get my own Gretsch was when I borrowed Mack Brock's White Falcon one weekend at church and instantly fell in love so much that I went out the next weekend and bought mine. Their super clean signature humbuckers cooperate so well with any variety of pedals effects and amps. And aesthetically, it's what I imagine I would see being played in God's throne room."
Check out Lance Gatch on his G6136T-BLK Players Edition Falcon™ with String-Thru Bigsby® in the tutorial for "Unstoppable God."
Nigel Hendroff of Hillsong Church on why Gretsch works so well in worship music:
"I would say versatility, obviously. They've just got that glossiness, that chime, that mid-range tone to them that I think just cuts through the mix really well. Whether it's the big power chords, or if it's the ambient tones, or the chime-y high parts up on the twelfth or fourteenth fret, you can get whatever sound you need."
Nigel Hendroff shows off his skills on a G6196T-59 Vintage Select Edition '59 Country Club™ Hollow Body with Bigsby®.
Jesus Culture's Jeffery Kunde on the Gretsch sound:
"Gretsch guitars have been a great vehicle for us to get that bigness and width. We use Filter'Trons, which naturally have a width and bigness that no other pickup and guitar can recreate. It's truly iconic, and has been a perfect fit for us in this industry."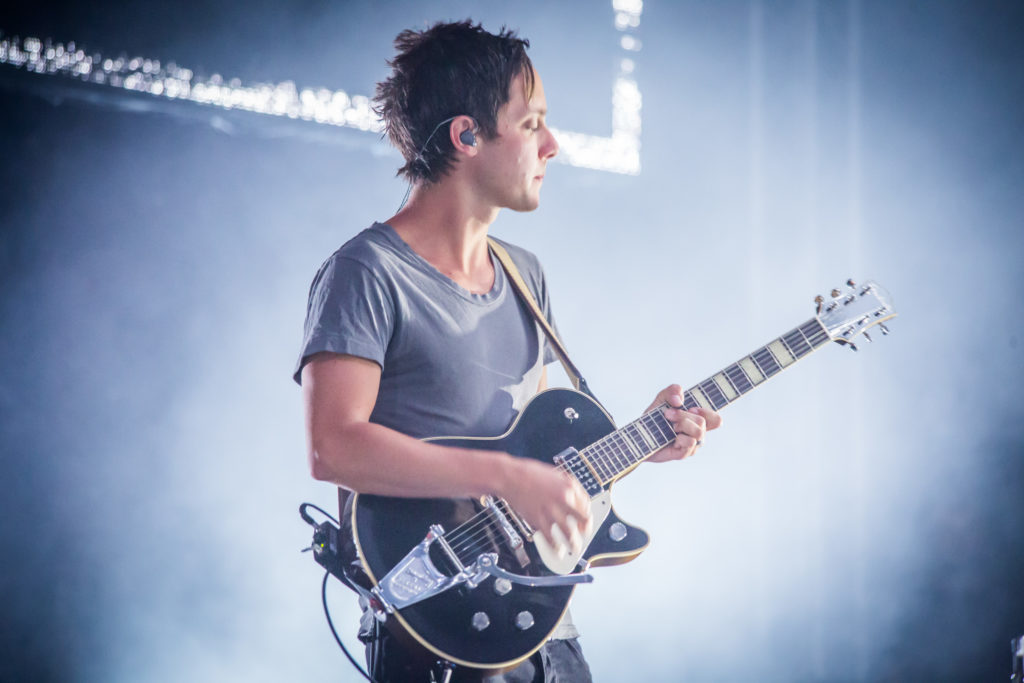 Michael Pope of Saint Pope on Gretsch's adaptability:
"[A Gretsch can] lean one way or the other if you want them to, but they always do their own thing. This makes them super useful no matter where or how you're using them because you can fit them sonically where you need to; they complement other guitars really well."
Watch Michael Pope do a run through of his pedalboard with Vertex on a G6128T-GH George Harrison Signature Duo Jet™ with Bigsby®.
Check out the complete Worship Musician article here.