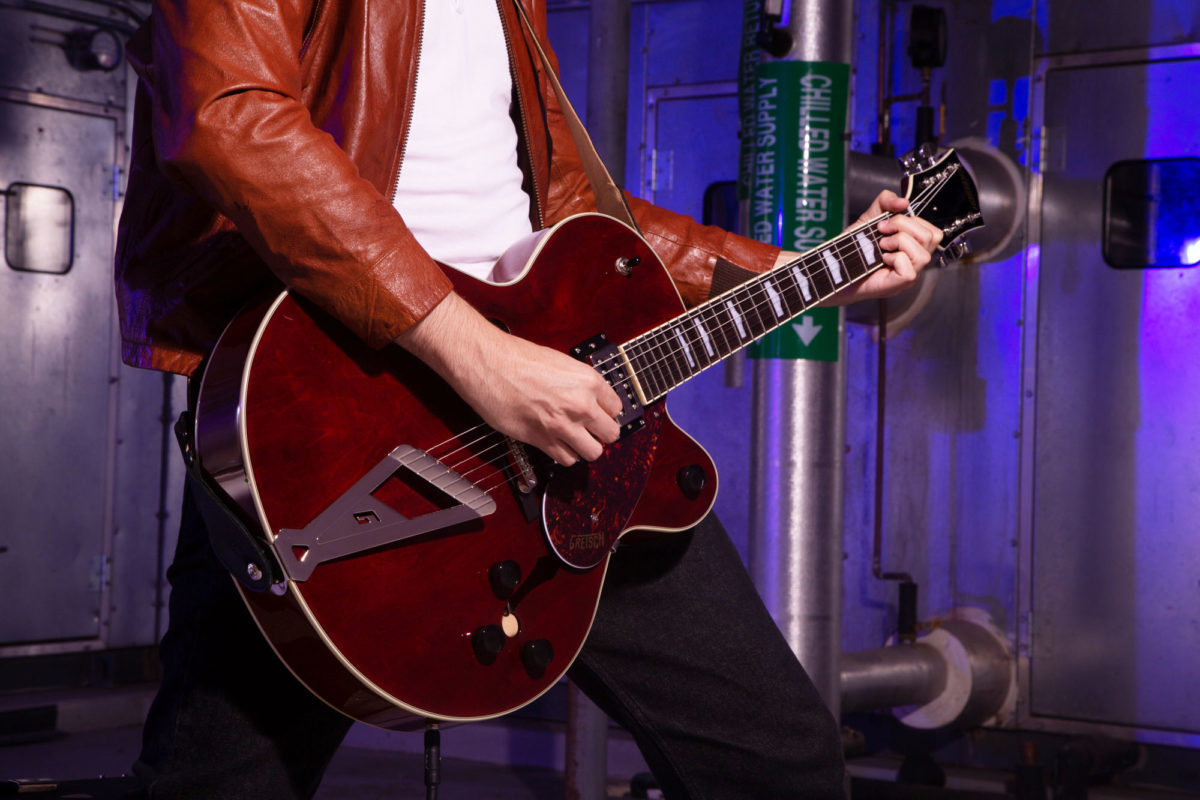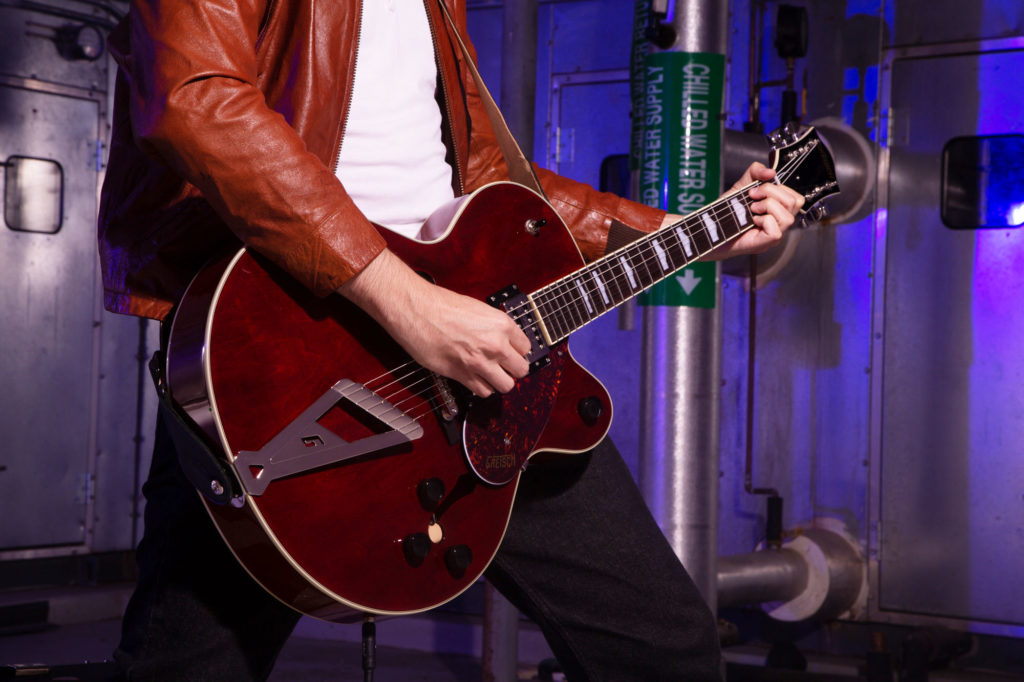 The Gretsch G2420 Streamliner Hollow Body is included on the cover of Total Guitar UK's May issue, while also scoring the magazine's "Best Buy" award, with writer Michael Astley-Brown praising the budget-friendly guitar's refreshed appointments and Broad'Tron pickups as standout features.
"Here [is] a line of hollow body guitars that possesses the look and feel of the company's higher-priced offerings," notes Astley-Brown.
Upgraded features of the G2420 include a jazzy Chromatic II tailpiece, tortoiseshell pickguard and laurel fingerboard. The G2420 also sports dapper new finishes like Aged Brooklyn Burst, Village Amber and Walnut.
"We were impressed by the Streamliners' classy looks three years ago, and our opinion hasn't changed," writes Astley-Brown.
The new Broad'Tron BT-2S pickups give the G2420 its dynamic voice for everything from rich, moody jazz notes to crunchy rock 'n' roll tones.
"These new [Broad'Tron BT-2S] humbuckers are higher output than your granddaddio's Gretsch," says Astley-Brown. "But the G2420 still makes a killer jazz guitar with the neck pickup height set low, ideal for the snappy attack of George Benson-style leads, while it lends itself nicely to fingerstyle, too."
Final thoughts?
"Somehow, Gretsch has made the already incredible Streamliners even better," concludes Astley-Brown.
Read the article here.