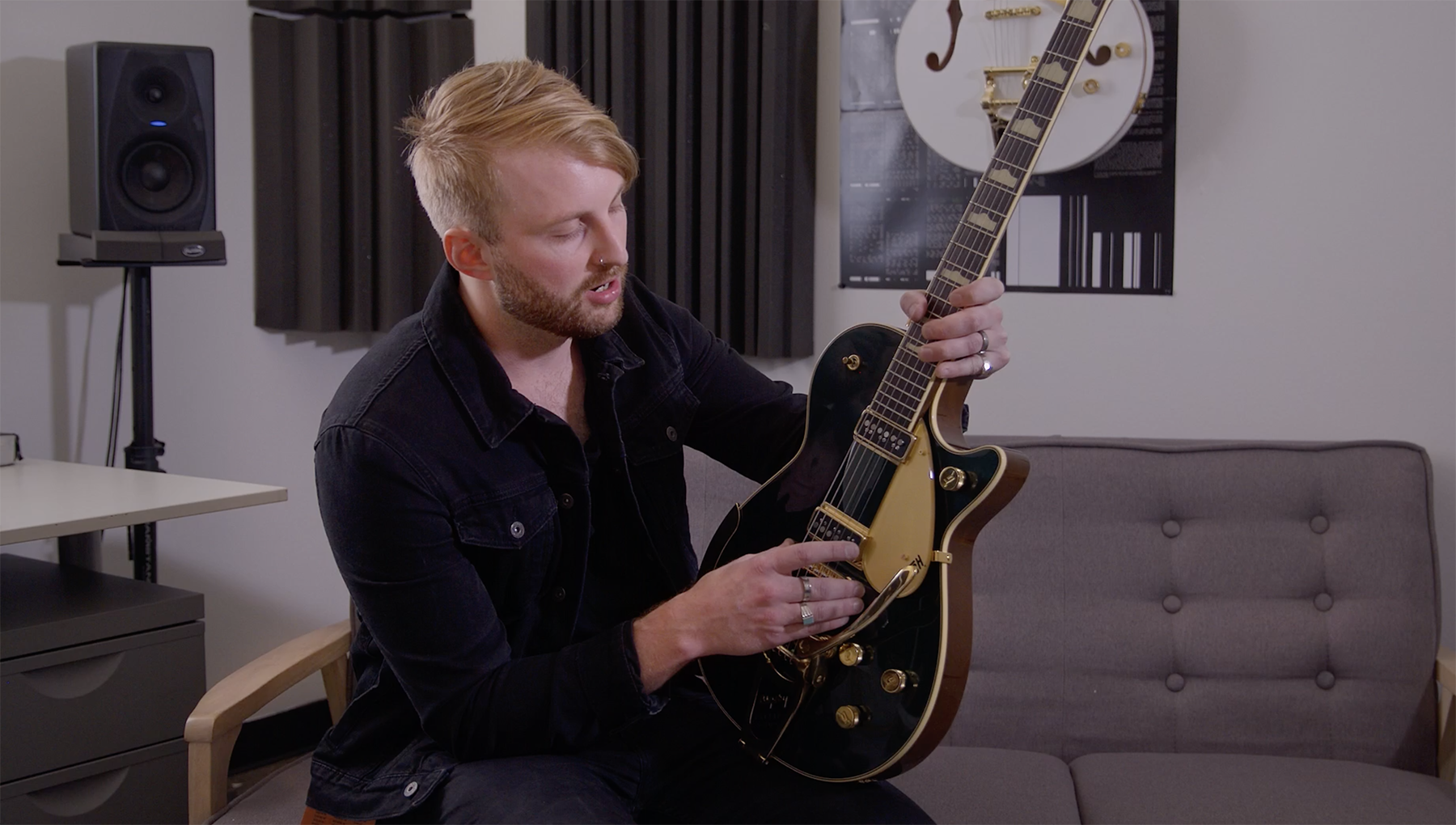 While out on the Victory Tour, Bethel Music guitarist David Hislop took a break to chat about all things Gretsch, including a rundown of his go-to Gretsch guitars as well as his earliest recollections of Gretsch guitars and influences.
"After I started playing guitar, I would always try to spend free time going to guitar stores and I remember seeing tons of Gretsch guitars on the wall," shared Hislop. "They were the most decked out looking guitars – tricked out. They were always just so eye-catching out of any guitar in the store.
"My dad actually used to own a Chet Atkins Tennessean that he bought in the '60s. He sold the Gretsch before I was born, but I remember him talking about that all the time.
"But when I think about Gretsch, I think about Chet Atkins, Malcolm Young, AC/DC, George Harrison and the Beatles. I think of the Edge. He used a lot of guitars, but I remember his tone and the slide solo he does in 'City Of Blinding Lights' kind of utilized what Gretsch is. I think it was a Country Gentleman Hollow Body – great tone in that video; very inspiring."
Hislop finds that the atmospheric versatility and trademark Gretsch sound definitely lend themselves well to his work in Bethel Music, and worship music in general.
"Part of the uniqueness is the Filter'Tron pickups have this mid-range growl when you're pushing amps," said Hislop. "They remain very articulate, so they are kind of a cool blend between a single-coil and humbucker. They're very transparent; that's a buzz word in the worship scene. But they do a great job of that and then when you start to add gain and push an amp, they introduce this awesome mid-range that is the Gretsch sound. That's very easy to identify and pick out in a song."
A longtime fan of Gretsch Jets, Hislop began touring with a new G6128T-57 Vintage Select '57 Duo Jet in 2017 and then added a G6636T Players Edition Falcon Center Block Double-Cut to the mix this spring.
For the Jet, he did modify the bridge, swapping out the floating bridge vintage spec with a pinned Tune-o-matic bridge.
"When I'm on the road, the bridge isn't going to move around because that is something I did notice with some of the vintage spec guitars," he said. "Obviously the bridge is floating so when you are changing strings or you hit it, it could rock out of place, in which case you have to set it up again."
Fortunately, his new Players Edition Falcon already came with a pinned bridge.
"I'm unbelievably stoked on this guitar," said Hislop of the Falcon. "It has the center block but with a pinned Adjusto-Matic bridge. I find in traveling, you are changing strings every night or every other night so having it pinned just ensures reliability. I love that feature. These Filter'Tron pickups sound awesome, classic Filter'Trons. Another thing that is awesome is the locking tuners.

"I notice with the center block, it has that hollow body feel but it's kind of like an in between almost of a Jet and a full-on hollow body.t It projects super awesome. I notice the top-end is a little more defined. It's a beautiful guitar."
Watch the full interview with Hislop below, and catch him onstage with Bethel Music here.