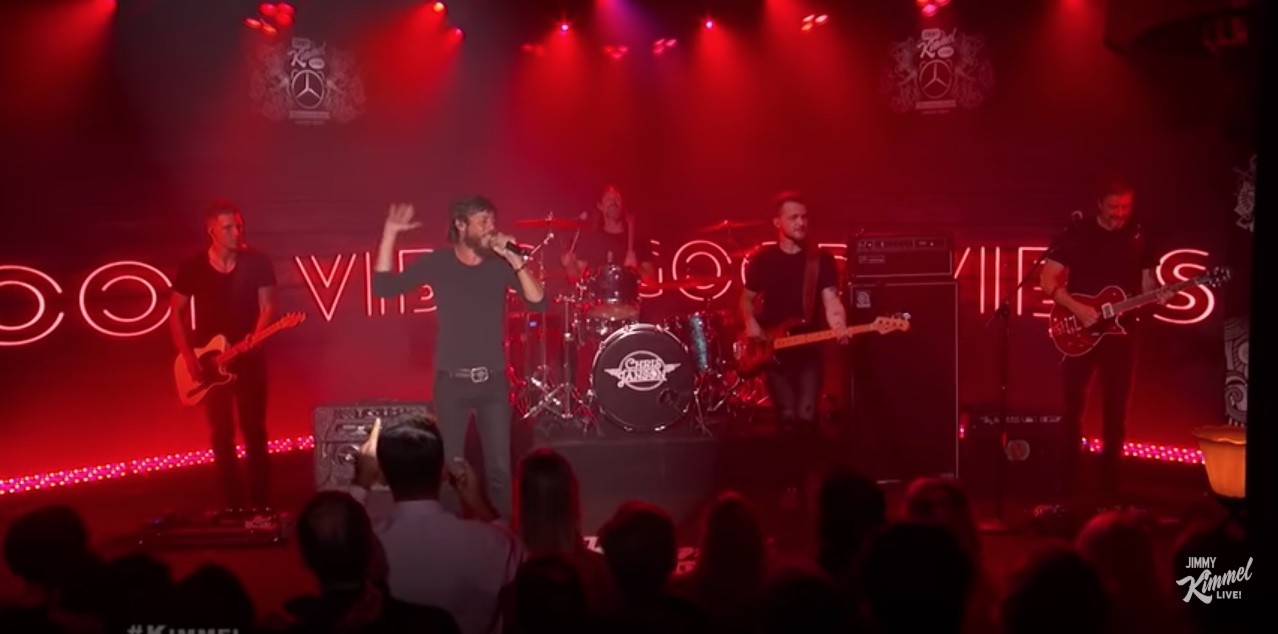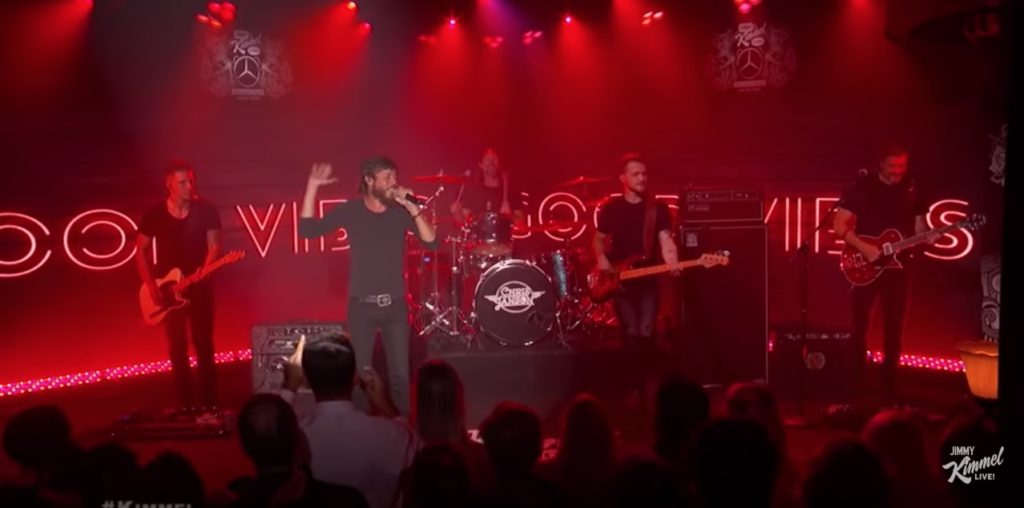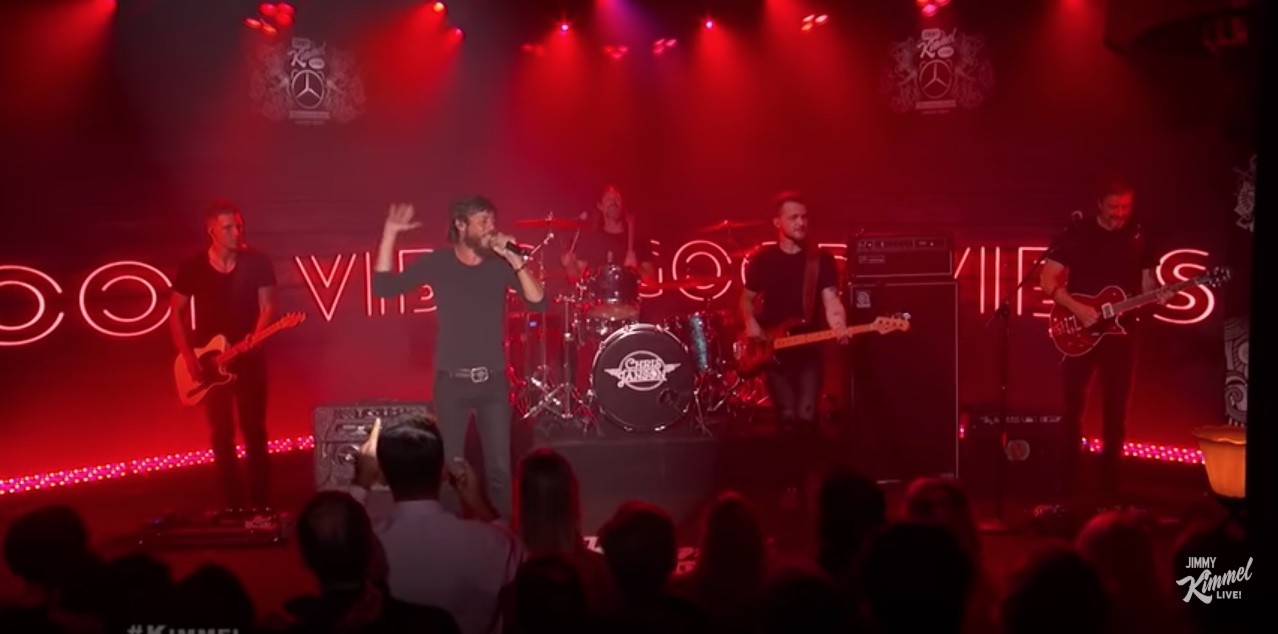 Chris Janson paid Jimmy Kimmel Live! a visit on Aug. 8.
The country singer got the crowed amped up and moving to his feel-good hit single "Good Vibes" and rock-heavy tune "Say About Me."
Guitarist Randy Boen kept up with the energetic performance on his Gretsch Firebird Red G6131T Players Edition Jet.
"Good Vibes" and "Say About Me" will appear on Janson's upcoming third studio album Real Friends, due out October 18. Give the spirited gig a watch below, and catch Janson on tour here.