August 12, 2019
By Chrissy Mauck
---
Last Friday, L.A.-based singer-songwriter Tori Kelly took the Today Show stage as part of their Citi Concert Series.
In celebration of Friday's release of her third album Inspired by True Events, the Grammy-Award winning Kelly gave a performance of the soulful track "Language," which was the first song recorded for her latest chapter of music.
"It's bluesy and there's a little bit of sass in it, too," Kelly told heatworld.com.
"I'd strayed away from that sound, but I went back to that stripped-back sound and it's just a really fun song. It's about getting on that same page with the one you love; saying 'Hey, it's okay that we're arguing because we care about each other.' Sometimes you have to work through things to get to a better spot."
Kelly was joined for the appearance by guitarist Chris Payton, who was rocking a new Gretsch G5420TG Electromatic Hollow Body with Bigsby® and Gold Hardware guitar that came about from a random run-in at Guitar Center.
"I went in to Guitar Center to get some stuff and ran into Sinbad," shared Payton. "[I} hadn't seen him since some gigs I did with him and his daughter five years ago, and told him I was getting married in a couple of weeks. I was playing a Gretsch, and Sinbad bought me a Gretsch yesterday as a wedding present!!!!!"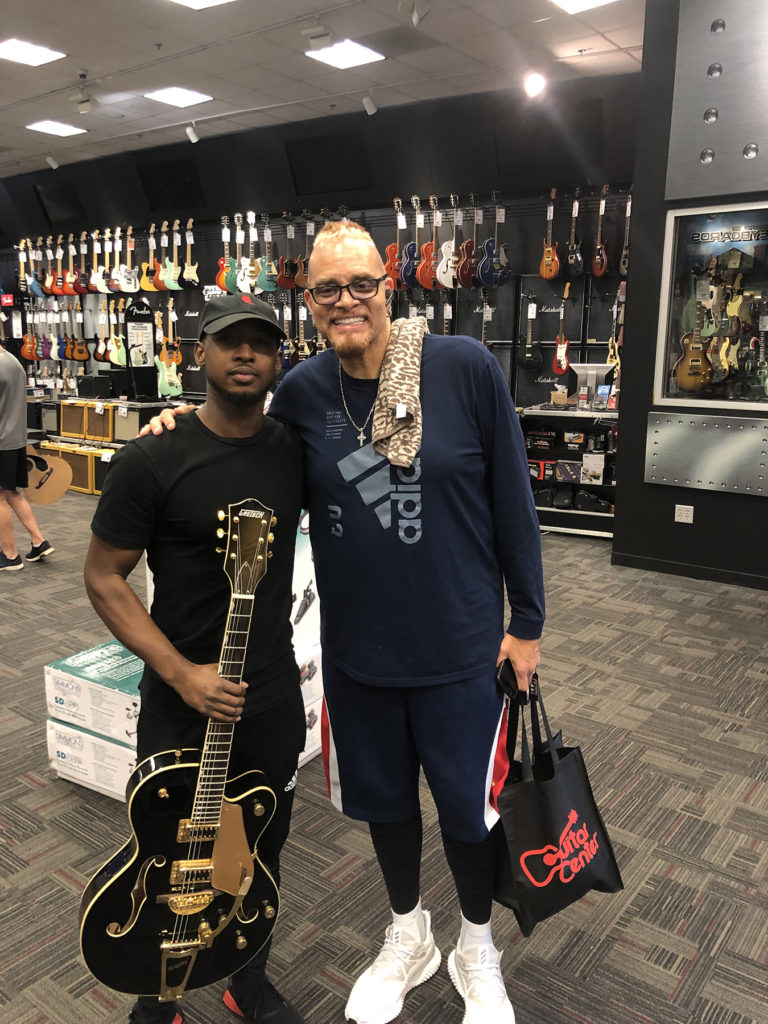 Enjoy the Today Show performance below!