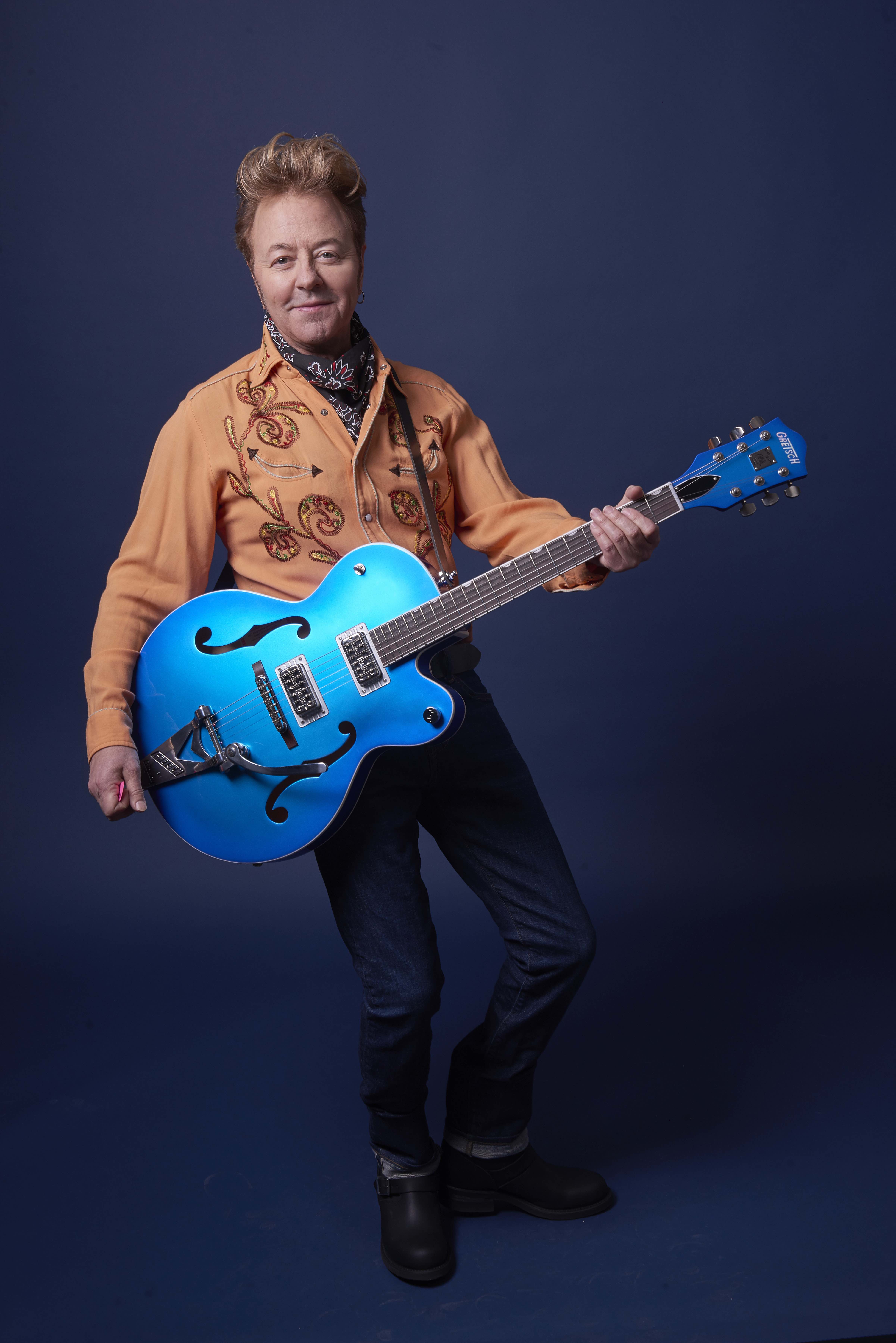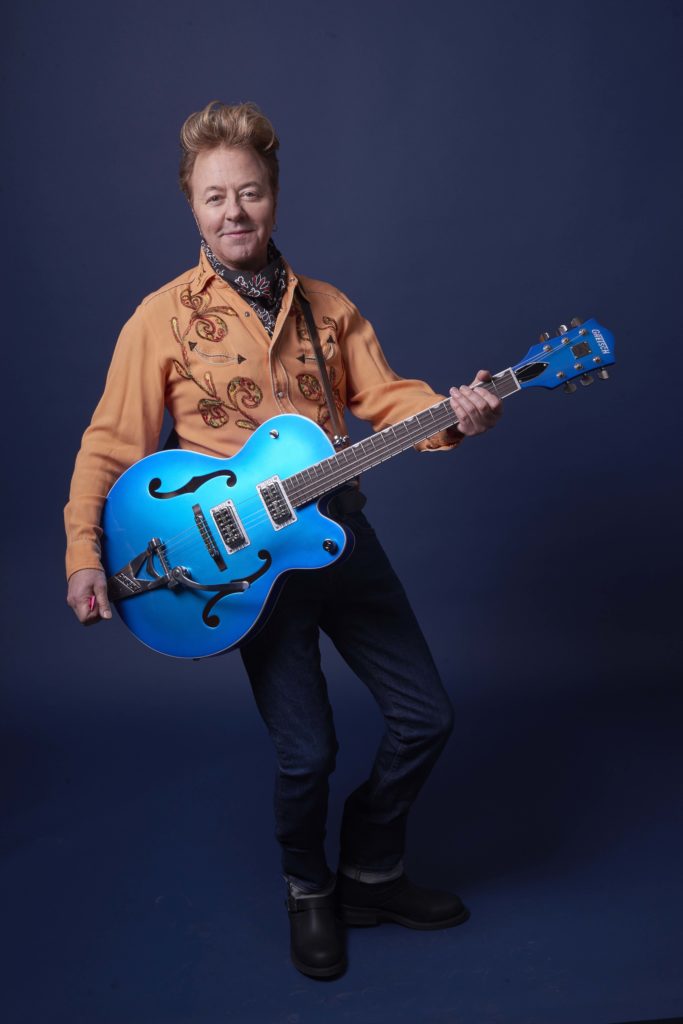 The Stray Cats are back with their first album in 26 years, 40, and Guitarist magazine's Ed Mitchell caught up with the legendary Brian Setzer in the August issue to talk about the gear used on the latest record and his longstanding relationship with Gretsch.
"[On 40], I used my mainstays," noted Setzer. "That's the '62 Fender Bassman, Roland RE-301 Space Echo and my '59 Gretsch. That's the meat and potatoes.
"I also really like the sound of this Gretsch Hot Rod I've got – it's the Green Sparkle one. It's got a really nice thin sound. People think a thin sound is not good, [but] I equate a thin sound to 'cutting.' I used it on 'Desperado' — that surf track on the album."
Longtime Setzer fans know of his particular affinity toward Gretsch G6120 models, and Mitchell inquired as to whether Setzer's original G6120 model will make an appearance on the Stray Cats – 40th Anniversary Tour.
"I'm trying to get it back together for the Stray Cats tour," said Setzer. "It plays great, it just needs a little work on the Bigsby. I'm a little hesitant to work on it because you can't just toss the spring and put another one in. All the original stuff is on that guitar.
"When I first started out with the whole Gretsch thing, I had no idea what it would sound like. I just wanted to look like Eddie Cochran. I bought my Gretsch for 100 bucks and it was all in pieces. I put it together and it was the best thing I ever heard. It still is."
Read Mitchell's full interview with Setzer here, and catch the Stray Cats on tour here.