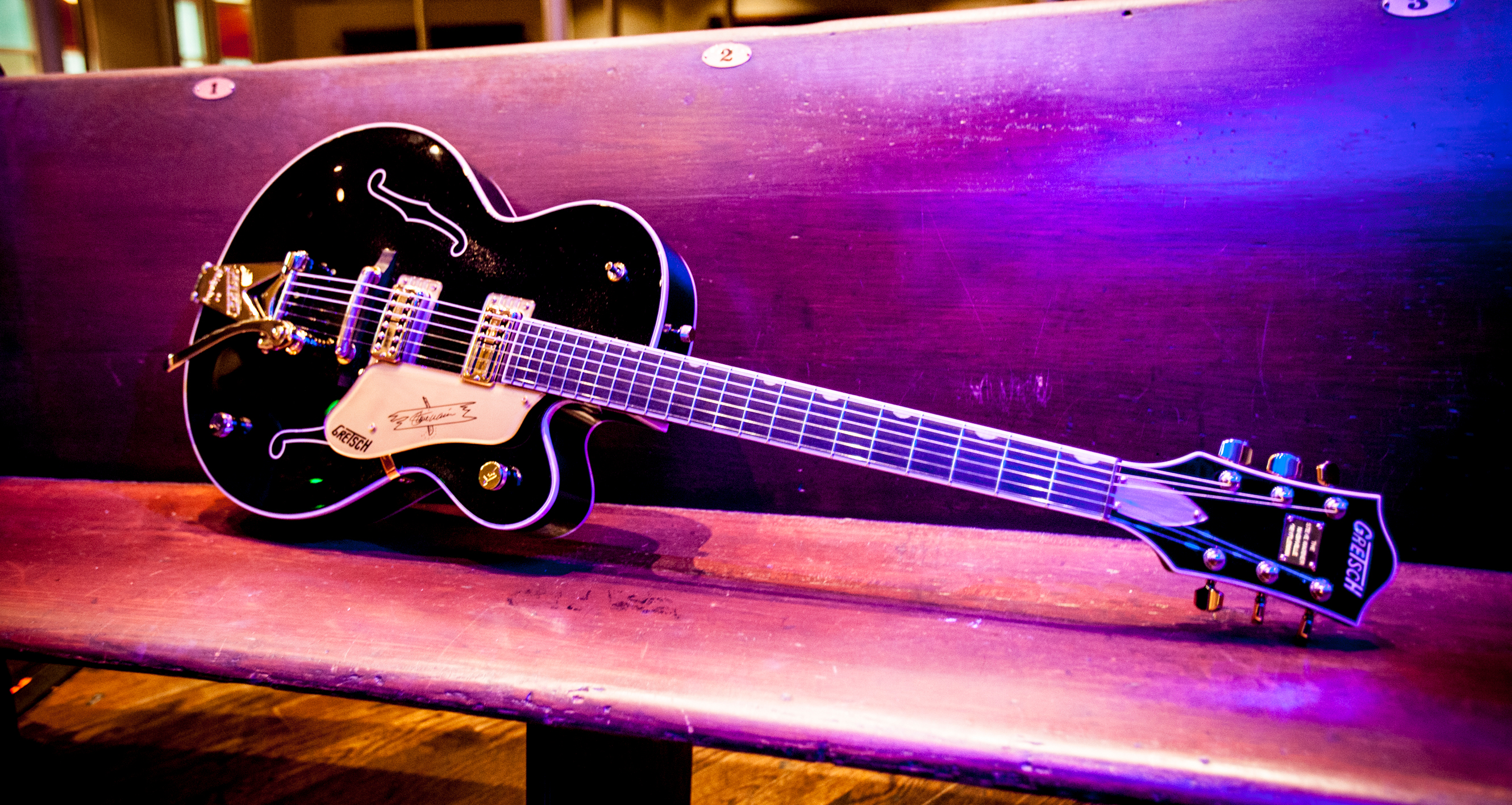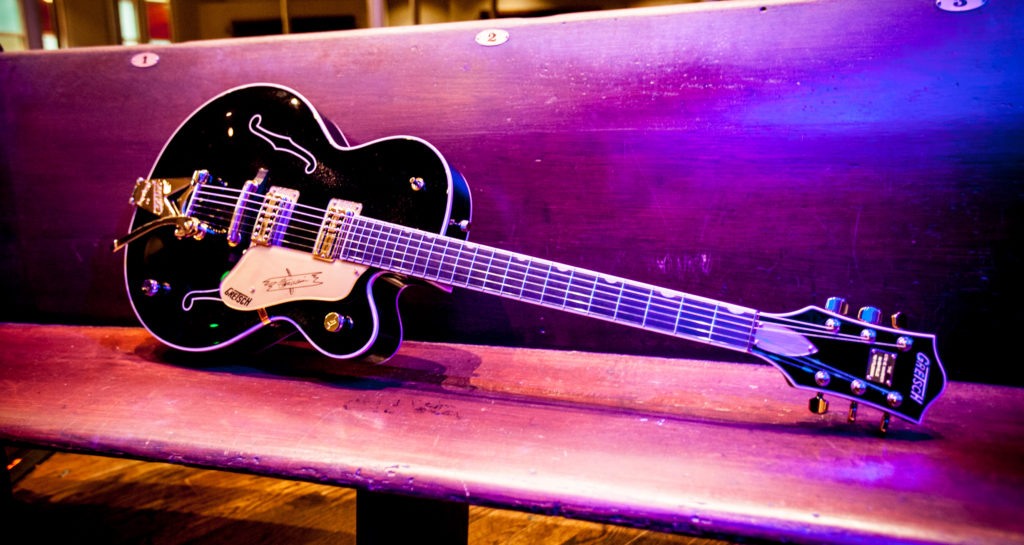 The exquisite G6120T-SW Steve Wariner Signature Nashville® Gentleman with Bigsby® nabbed Guitar Player magazine's "Editor Pick" award, with reviewer Dave Hunter praising the model's premium appointments that lend themselves to various playing styles.
"Grammy Award-winning singer/songwriter and top-tier Nashville collaborator Steve Wariner spec'd out his 'ultimate Gretsch,' and the results will likely suit demanding players eager to rub up against that Gretsch swagger," said Hunter.
The 15 ¾- inch hollow body of the G6120T-SW is dressed in a Magic Black finish and adorned with gold hardware. The pinned Tru-Arc™ bridge with ebony base is radiused to match the fingerboard for improved sustain, and a Bigsby® B6GP string-thru tailpiece makes changing strings a breeze while also providing stellar tuning stability.
The G6120T-SW gets its expressive voice from a TV Jones® TV Classic Plus in the bridge and TV Jones® Paul Yandell Duo-Tron in the neck, with Hunter noting the pair give off tone that suits a wide range of genres.
"The Classic Plus marries the Filter'Tron's legendary meaty twang with a little bit of PAF-like girth," said Hunter. "It's still excellent for articulate jangle and chime, issuing some tasty rockabilly bite
"The TV Jones Paul Yandell Duo-Tron combines a Super'Tron's blade poles beneath the three unwound strings for a little more beef in the trebles and the Classic's individual poles beneath the wound strings for enhanced articulation," added Hunter.
The verdict?
"While it ain't cheap, it's reasonably priced for a guitar with these specs, and designed and built with great consideration and care," concluded Hunter.
Read the rest of Hunter's review here.