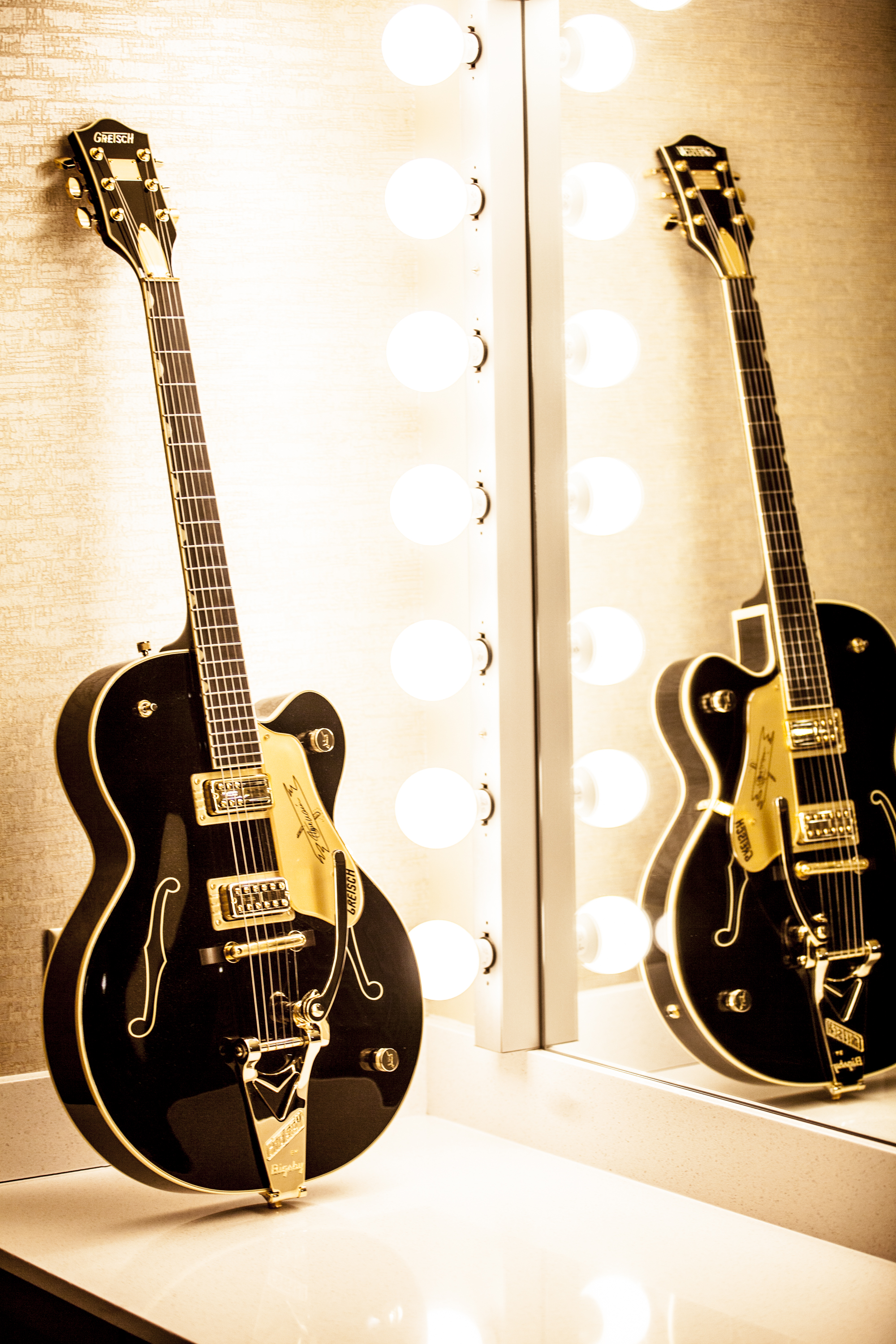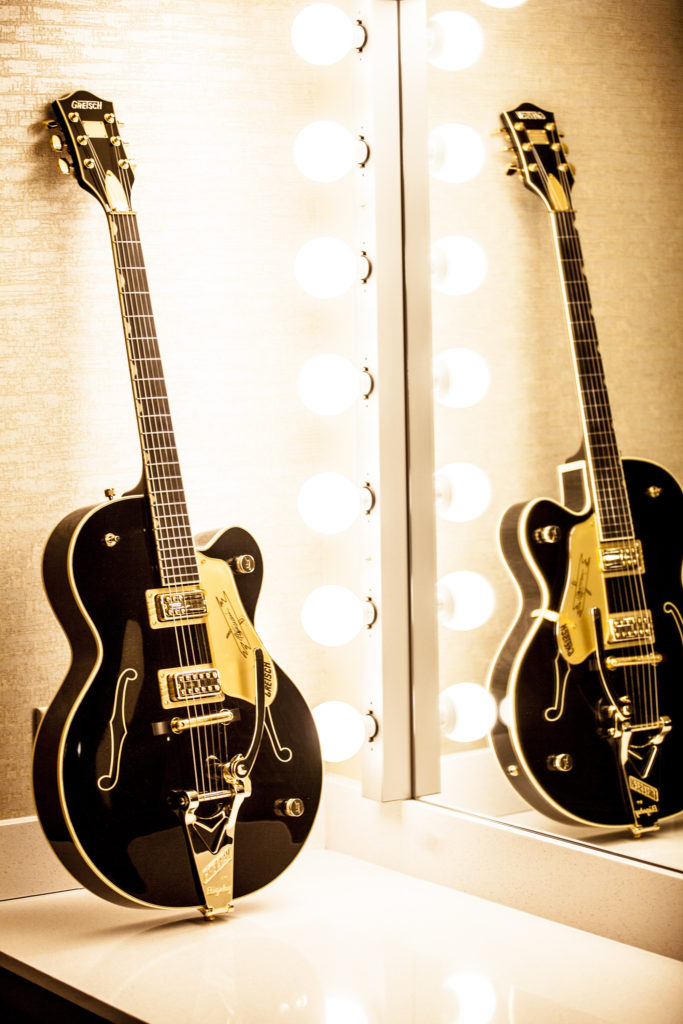 Vintage Guitar magazine's Zac Childs reviewed the new G6120T-SW Steve Wariner Signature Nashville Gentleman in the August issue, and came away loving the personal touches the country singer outfitted his signature model with.
"By combining his favorite features from vintage and modern Gretsches and then adding player friendly modifications and a beautiful custom finish, Wariner and Gretsch created what might be the ultimate modern Gretsch," noted Childs.
The slightly smaller 16"-inch maple body features trestle bracing and closed F-holes for feedback-free performance. Paired with the TV Jones® TV Classic Plus bridge pickup and TV Jones® Paul Yandell Duo-Tron neck pickup, the G6120T-SW has a versatile design and voice suited for a wide range of genres and playing styles.
"The Wariner Gent has the stout tone, string separation and sustain typically associated with a semi-hollow with a longer scale length," wrote Childs. "The neck pickup is a TV Jones Paul Yandell Duo-Tron, which has an incredibly fat and clear tone perfectly balanced. At the bridge, a TV Jones Classic Plus possess the stringy and authoritative twang that inspires every Filter'Tron lover."
Childs's closing thoughts on the G6120T-SW?
"The Steve Wariner Nashville Gentleman is a very well-conceived and executed instrument, plus it's very versatile; whether you're looking for Chet-Atkins-worthy cleans or dirty tones that do right by Pete Townshend or the Cult's Billy Duffy, it answers the call."