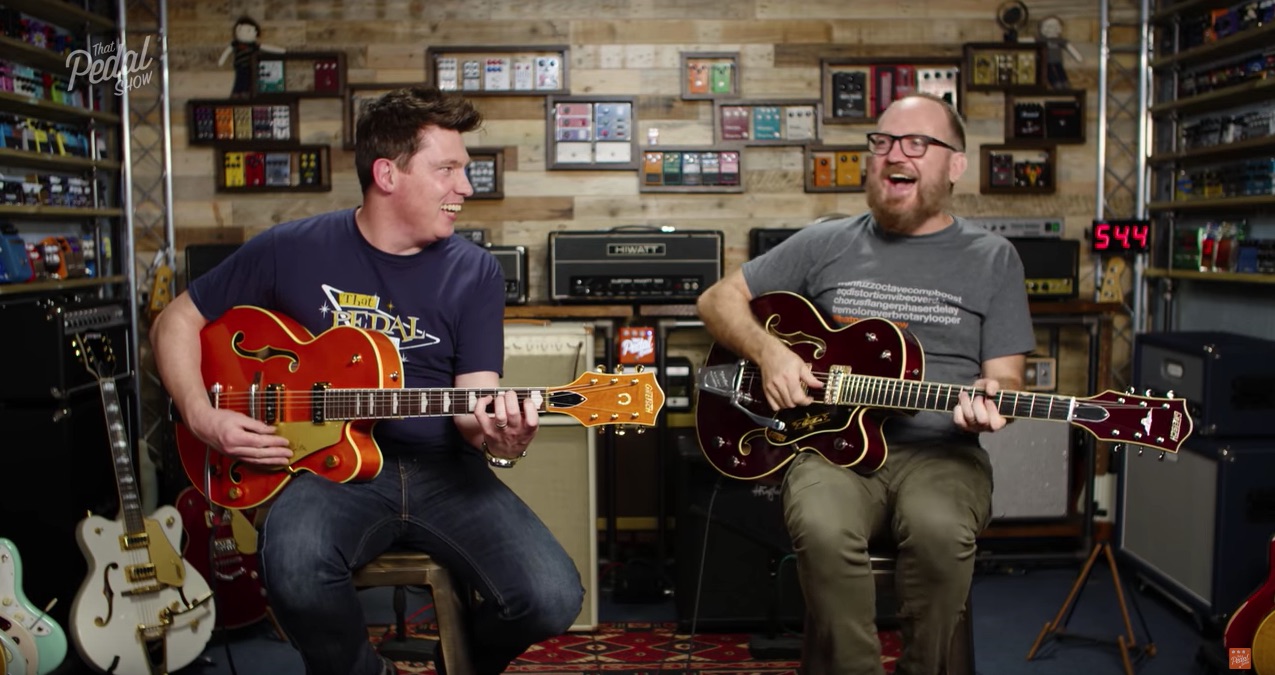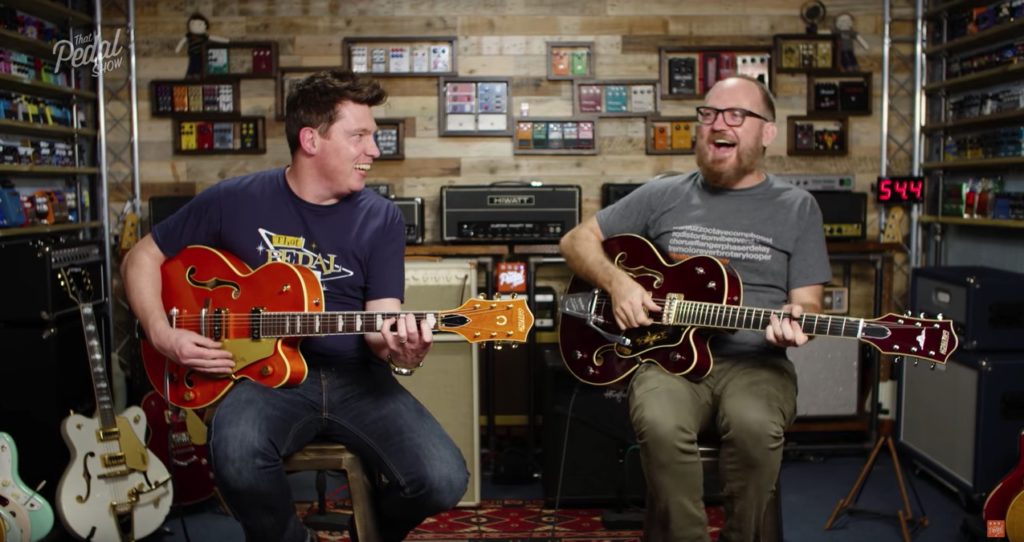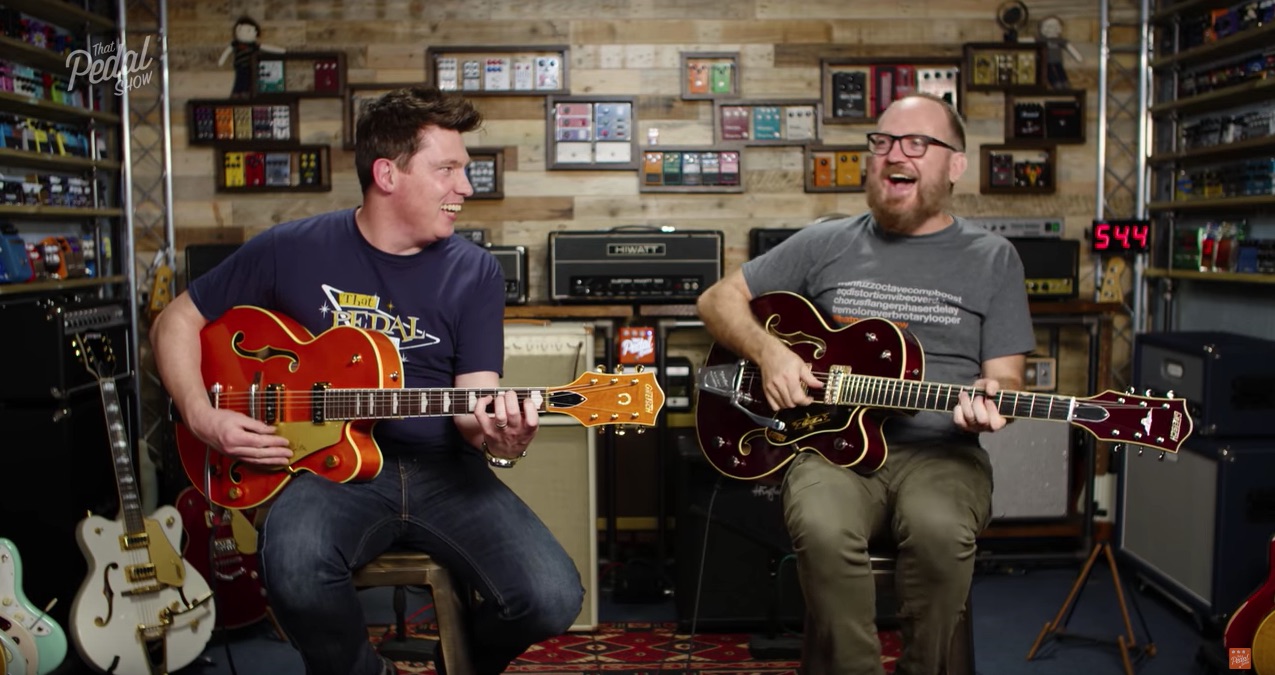 In a recent episode of That Pedal Show called "What About Gretsch Guitars?," hosts Daniel Steinhardt and Mick Taylor run through the expressive tonal textures Gretsch guitars have to offer.
The guys kick off the demo with Taylor running through an ambient riff on a G5422TG Electromatic Hollow Body Double-Cut and Steinhardt toggling through pedals while plugged into a G6118T-LIV Players Edition Anniversary model.
"The frequency range in [Gretsch] guitars is absolutely massive," said Steinhardt. "It's like going down to the lower end of big, full-bodied humbucker guitars up to Jazzmaster-type fidelity."
The guys also demo a G6120T Limited Edition '59 Nashville Single Cut and G6120DE Duane Eddy Signature Hollow Body before putting a G6228 Players Edition Jet BT head-to-head with a Gibson Les Paul.
"So cool!" said Steinhardt of the G6228. "Normally, a guitar that has that much chime, I guess you'd call it the twang factor, but with gain it would be edgy and uncomfortable. But that is beautiful."
"You've got a high end that compresses in a way that's very musical, and that gives you a bit like the old Pete Townshend sound," added Taylor. "When the top end over drives, it sounds really pleasant and nice."
Watch the full episode of That Pedal Show below to fully experience the tonal complexity Gretsch has to offer.