February 18, 2020
By Sara Norton
---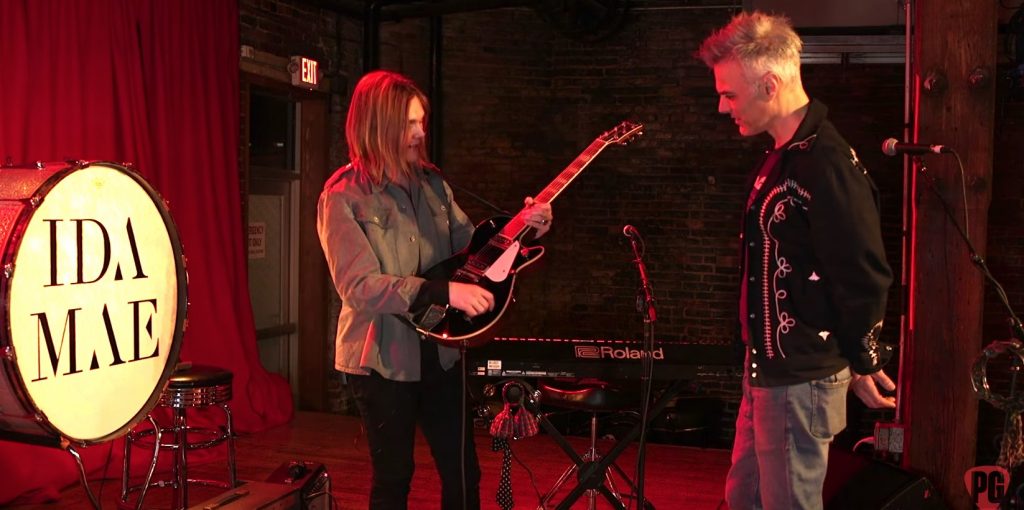 Premier Guitar's John Bohlinger caught up with Ida Mae guitarist Chris Turpin for a new episode of Rig Rundown and a look at his blues-centric rig, which included a Gretsch G6128T-53 Vintage Select '53 Duo Jet.
"I have to shout out Mike [Taft] at Gretsch," said Turpin of his G6128T-53. "He turned me on to these, which I absolutely adore. It's an amazing guitar."
The intricate chambered mahogany body of the G6128T-53 combined with the TV Jones® T-Armond bridge and neck humbuckers recreate the snappy DynaSonic voice ideal for Ida Mae's vibrant bluesy numbers.
"I got obsessed with the Chess Records, Bo Diddley sound and the Dyna'Sonic [pickups]," said Turpin. "It just sounds fantastic. I love it. I'll use this for some bluesy tunes in standard, typically. I just love these pickups."
Turpin also ran through a couple riffs for Bohlinger to showcase the tonal power of his G6128T-53.
"I think with the floating bridge it has that more acoustic response as well … I can't say enough good things about this guitar," he added.
Watch Turpin in the full Rig Rundown episode below.