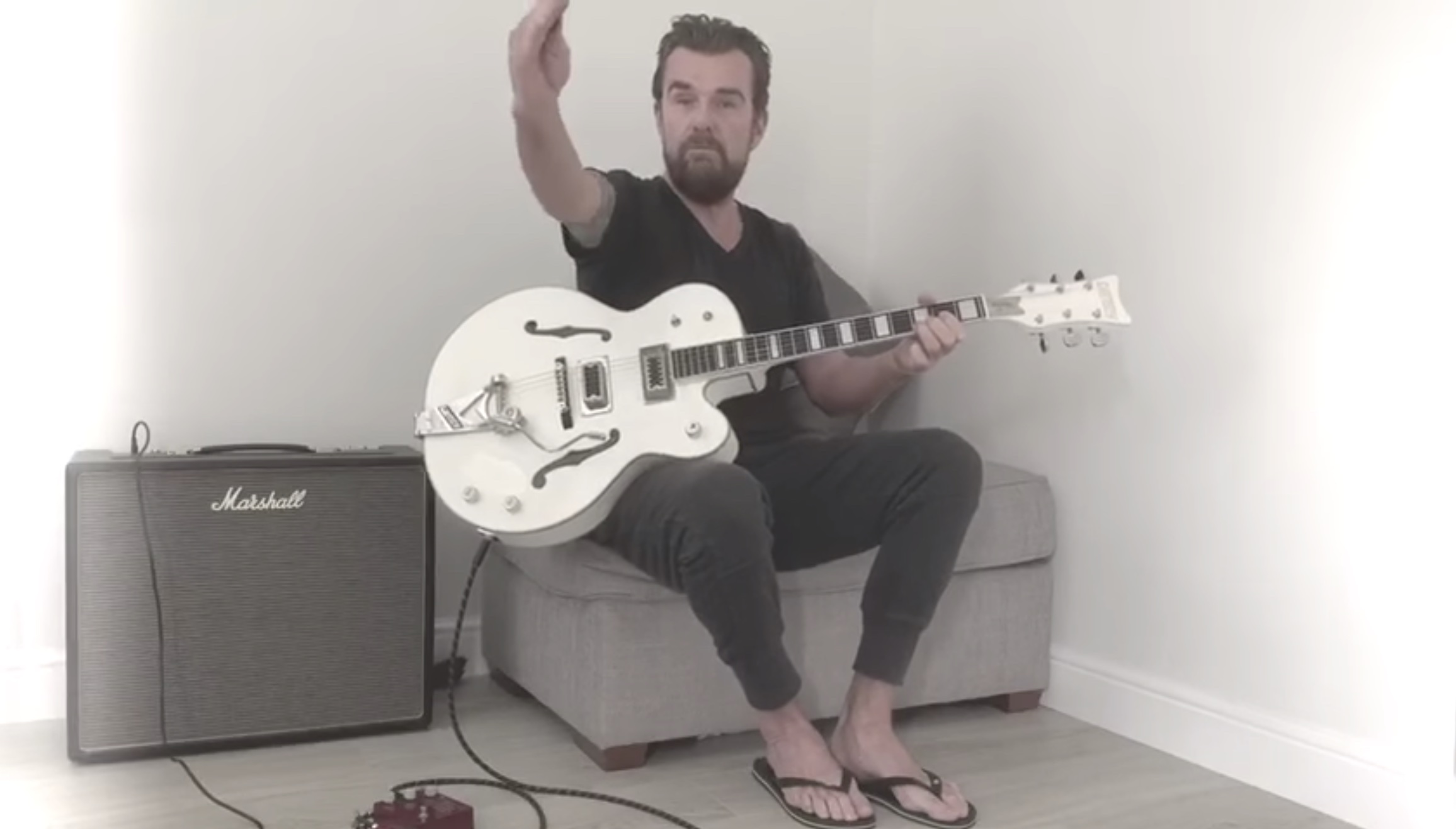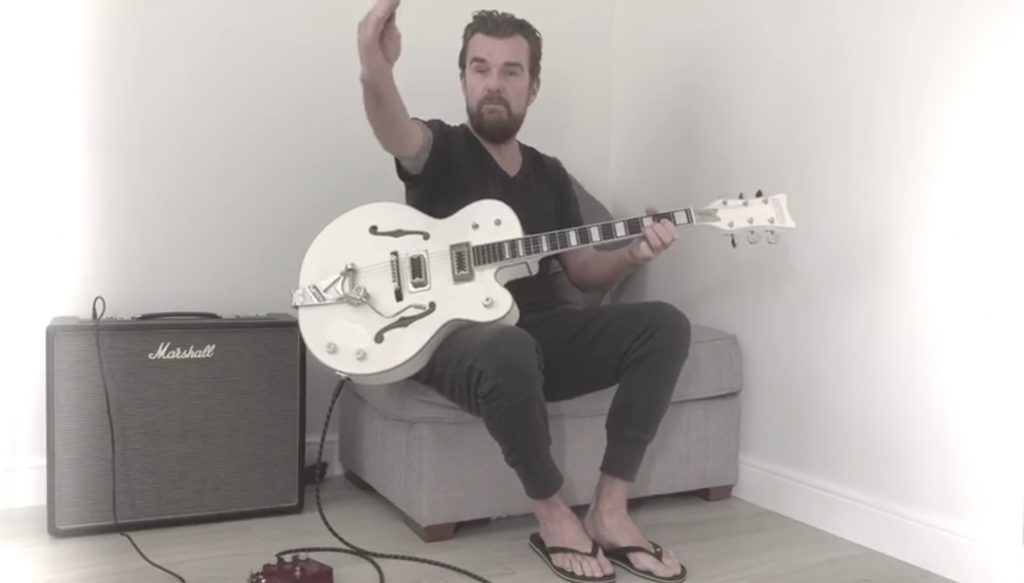 To say we have missed live shows during the pandemic is a vast understatement.
Thankfully, The Cult's Billy Duffy swung into action and has been entertaining us every Friday on Instagram with #FalconFriday, in which he puts songs from the band's catalog in a head-to-head battle. During the week, he uses the Instagram poll and invites fans to decide which classic riff will be crowned victor.
Then on Fridays, he plays the winning song from his quarantine quarters in the U.K.
"What a better song for these crazy times then one with lyrics inspired by a [Salvador] Dalí painting?" said Duffy before he dug into the May 15 #FalconFriday winner, "Aphrodisiac Jacket," on his Gretsch G7593T Billy Duffy Signature Falcon.
Duffy has featured something for everyone these last few weeks of quarantine, including a lively performance of "Horse Nation" off the band's debut album Dreamtime and "Rain" from the album Love.
This morning, Duffy incorporated a little wah wah action into #FalconFriday with today's winning track "Phoenix."
If you missed out on the action, relive some of our favorite moments of Duffy's #FalconFriday below and follow The Cult here for news and updates.