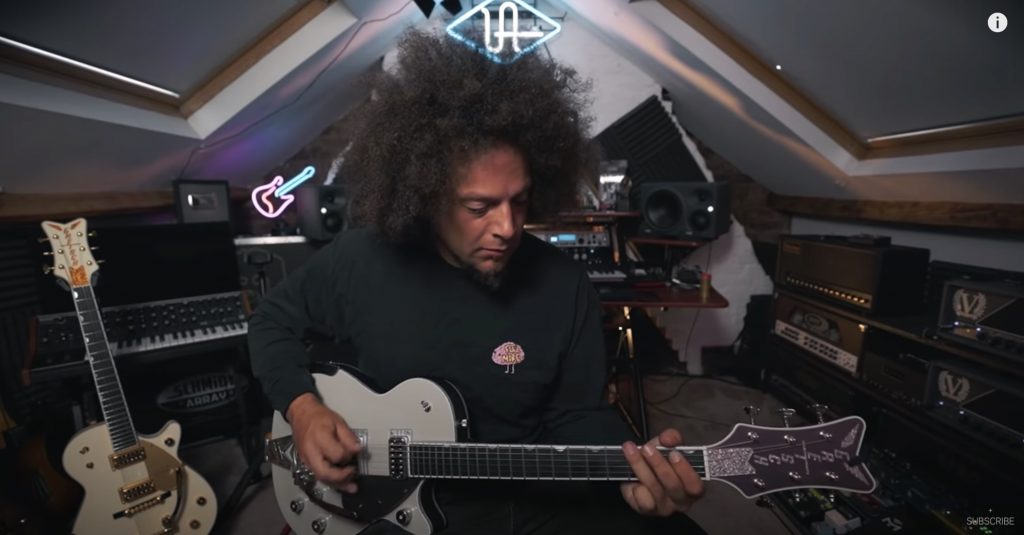 Showing off some serious chops, guitar ace Rabea Massaad explored the brilliant tonal versatility of the exquisite Gretsch G6134T-LTD Limited Edition Penguin in a new video demo for Universal Audio.
"I acquired a Gretsch Penguin at the end of last year," explained Massaad in his intro. "It's one of those guitars I think you need in your collection alongside a Les Paul, Strat and Tele. I just think they have a sound of their own that is really important on a record. Everything about them I love."
Fast forward a couple of months, Gretsch invited Massaad to put our latest Penguin model to the test.
In the video below, Massaad gives a quick feature rundown, pointing out some of the differences between his G6134T-58 Vintage Select '58 Penguin™ with Bigsby® and the G6134-LTD before doing a quick A/B tone test between the two.
"I must admit, it [the G6134T-LTD] does sound different," he concluded. "It's almost like it's got more of a Strat-y spank to it, especially on the neck pickup," concluded Massaad. "This guitar generally feels a lot more aggressive and its sound is a little barkier and a little more angry, and I like that. It's more like a rock machine than mine."
Watch Massaad below as he puts the G6134T-LTD on full display with an ambient, reverb-drenched progression before speeding things up with crunchy rock 'n' roll licks and blues-y runs.