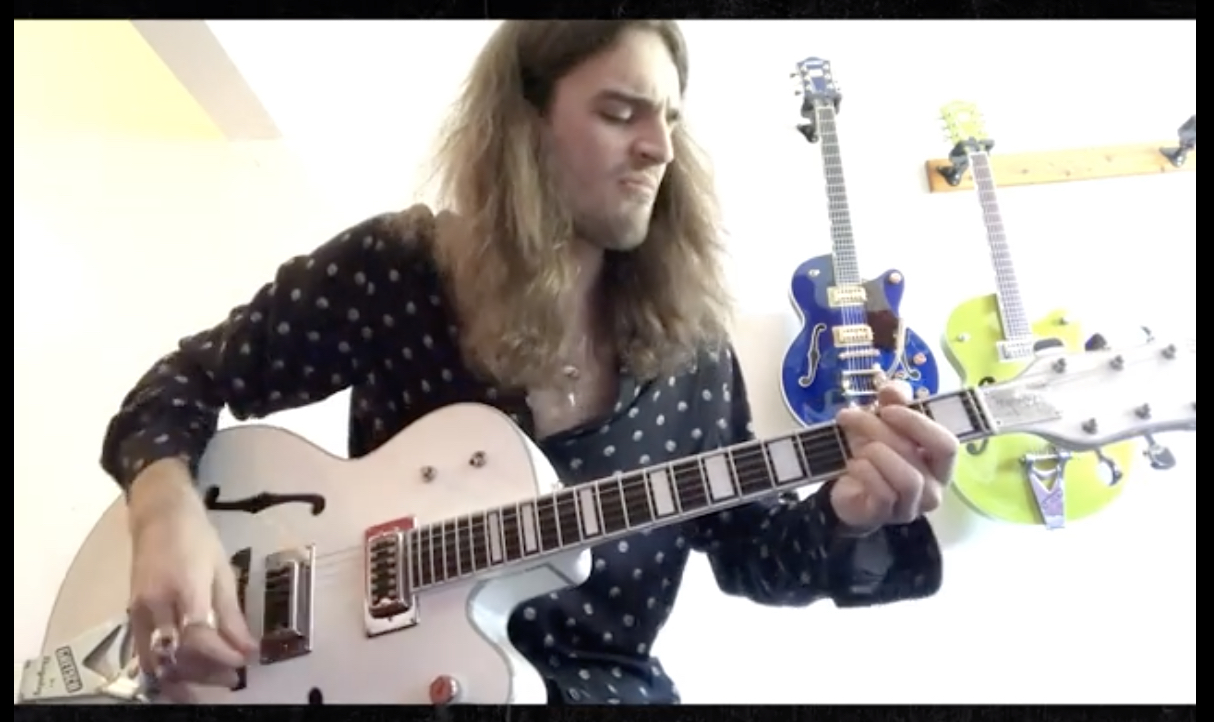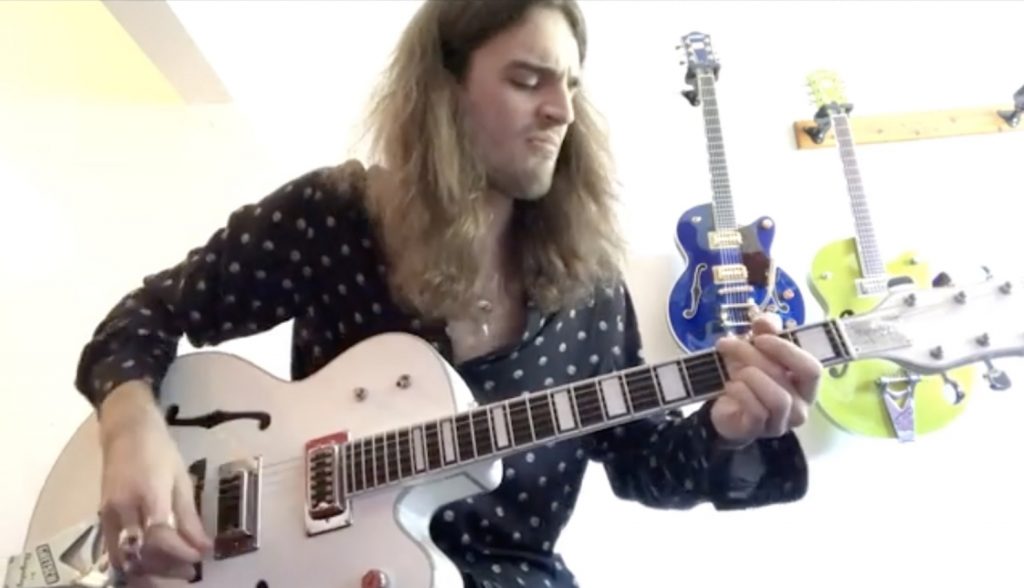 Piston guitarist Jack Edwards got in on the #FalconFriday action last week with a takeover of Gretsch's Instagram account.
To kicks things off, Edwards shared a video featuring an abbreviated performance of his British rock 'n' roll band's hit song "Rainmaker"and a discussion of the first time he laid eyes on the mighty Gretsch White Falcon.
"My story starts back when I was 11 years old," said Edwards. "My mom took me to my first ever show to see The Cult. I just remember being so blown away the whole night and seeing this big, huge white guitar being mauled on stage. I swore to myself that one day I would own that very big White Falcon!"
Lo and behold, Edwards made his wish come true with his Gretsch G7593T Billy Duffy Signature Falcon with Bigsby. Throughout the day, he shared numerous story highlights with this special guitar, and even went live later in the evening for more playing and a Q&A session with fans.
Check out Edwards in the #FalconFriday clip below and follow Piston here for more music news and announcements.