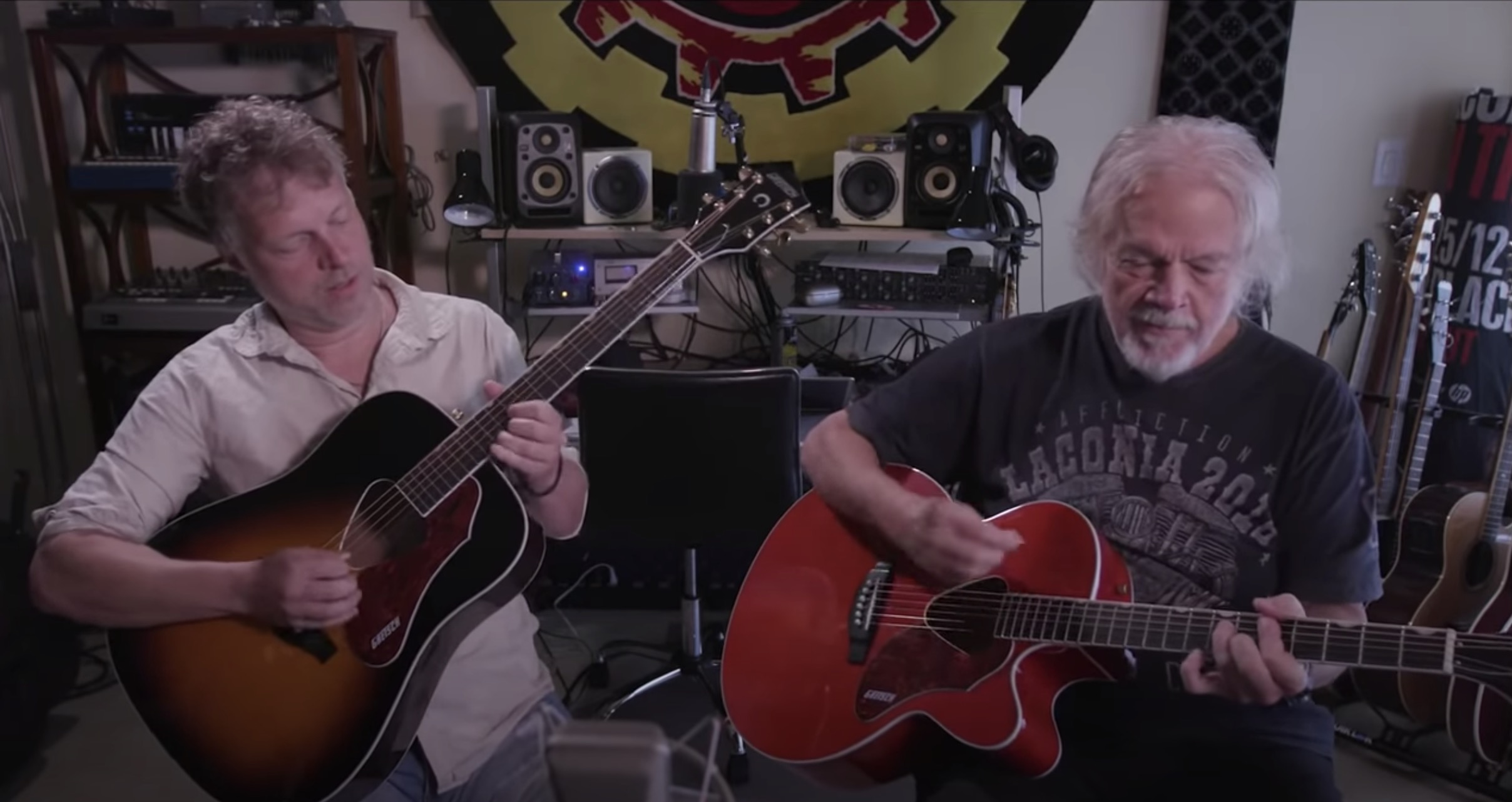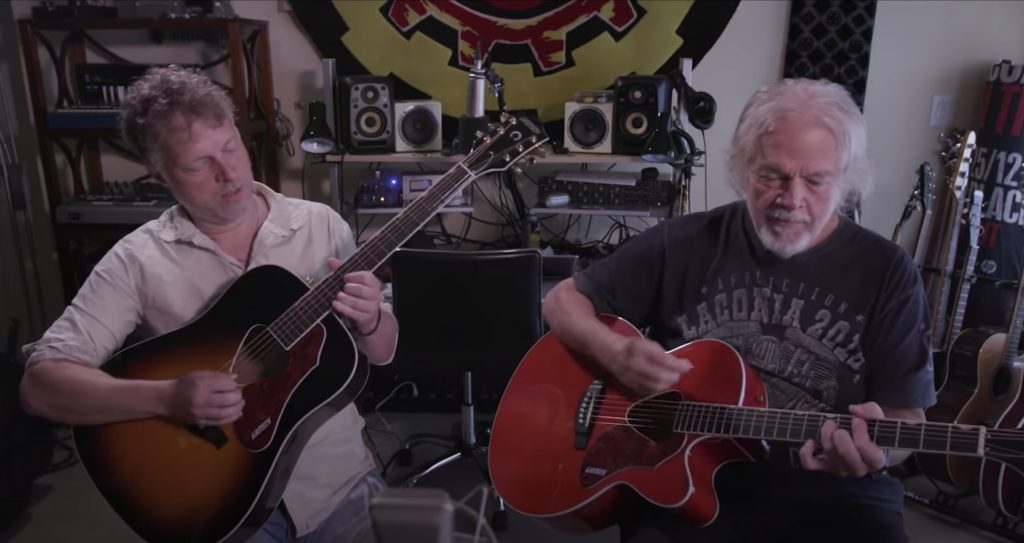 Guess Who guitarist Randy Bachman and his son, singer-songwriter Tal Bachman, streamed a spellbinding performance last Friday night of some of their favorite magic-themed songs for a new installment of Bachman & Bachman.
"We do a radio show on CBC on weekends, and it has a theme," said Randy. "We were getting requests from everyone, and some came up with 'magic.'"
With Randy on a crimson G5022CE Rancher Jumbo Cutaway and Tal equipped with a G5024E Rancher Dreadnought Electric, the father and son duo kicked off their performance with Steve Miller Band's "Abracadabra" before throwing things back with Screamin' Jay Hawkins's iconic "I Put a Spell on You" and "You've Got The Magic Touch" by The Platters.
"We almost instantly thought of enough songs to do two different shows!" added Tal.
Bachman & Bachman is streamed every Friday on YouTube. Watch their latest episode below and follow them here for more musical news and announcements.