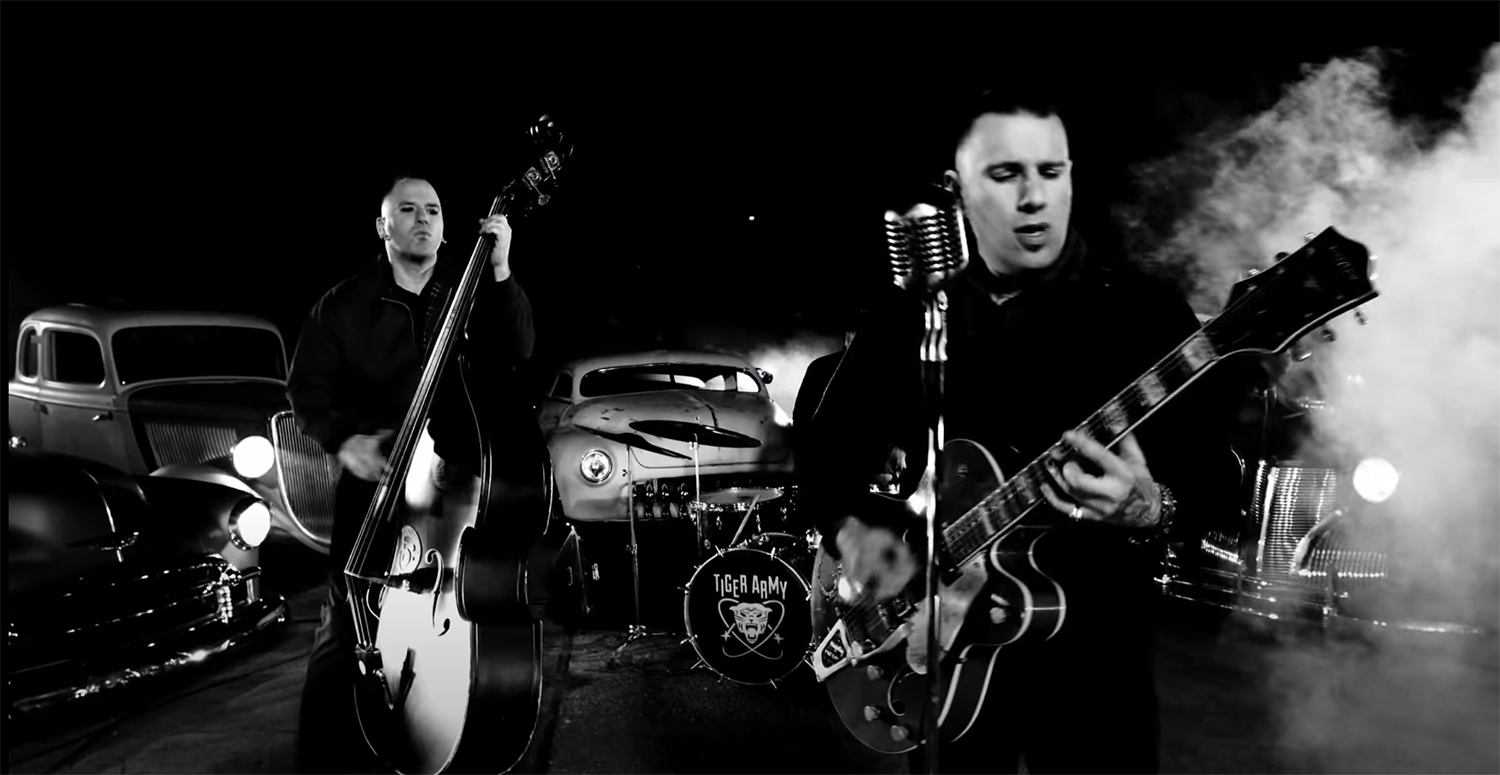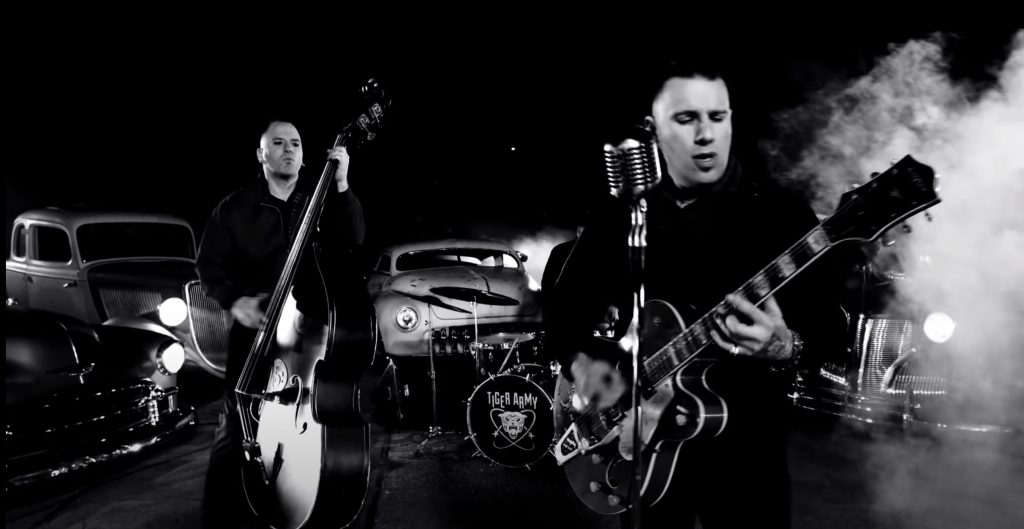 Last night, Tiger Army released the new music video for swinging single "Last Ride" off sixth studio album Retrofuture.
The black and white video captured the psychobilly trio as they performed the ditty among a barrage of vintage cars. Frontman Nick 13 kept up the brisk tempo on his classic Gretsch G6120T-55 Vintage Select Edition '55 Chet Atkins with Bigsby®.
Give this number a watch below and follow Tiger Army here for more musical news and updates.