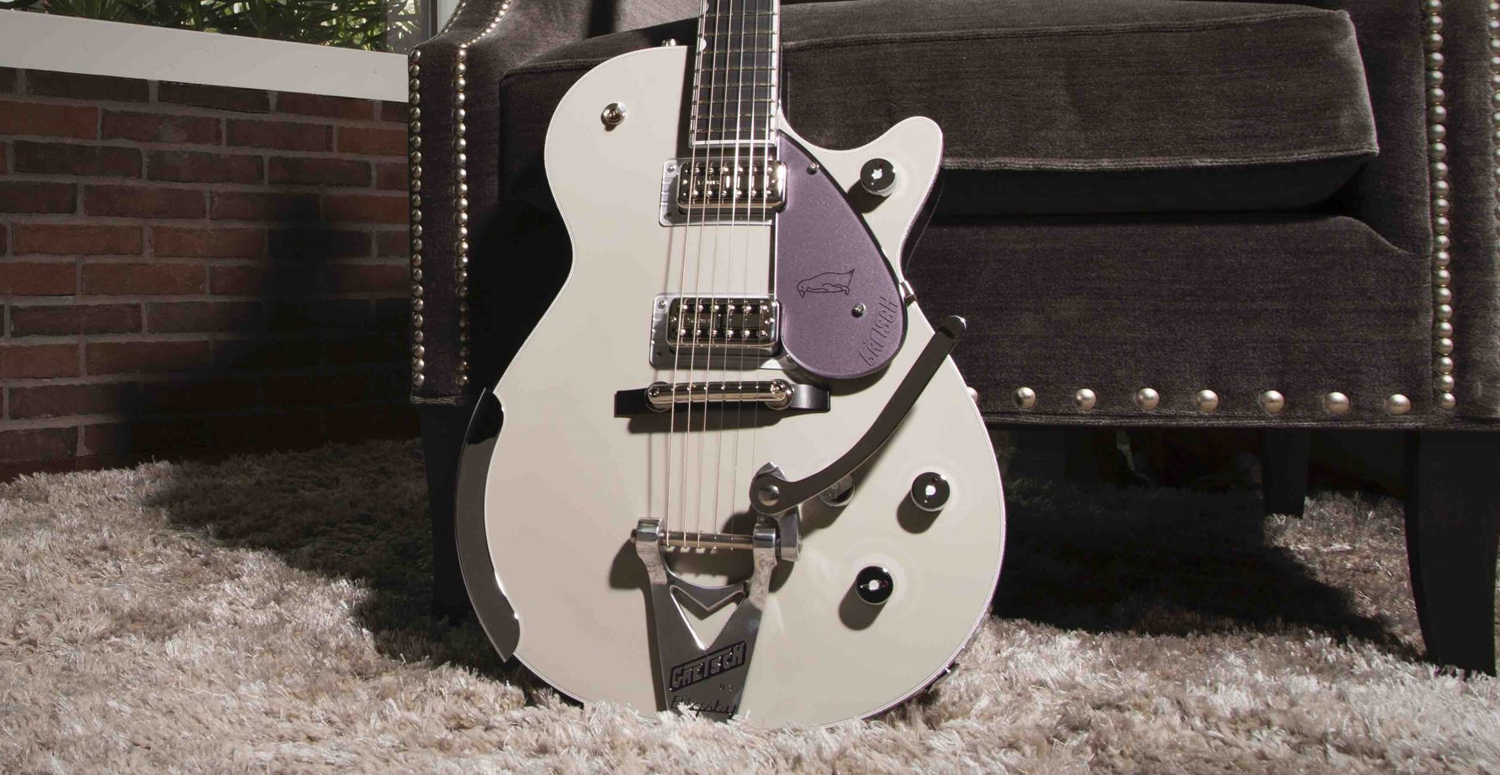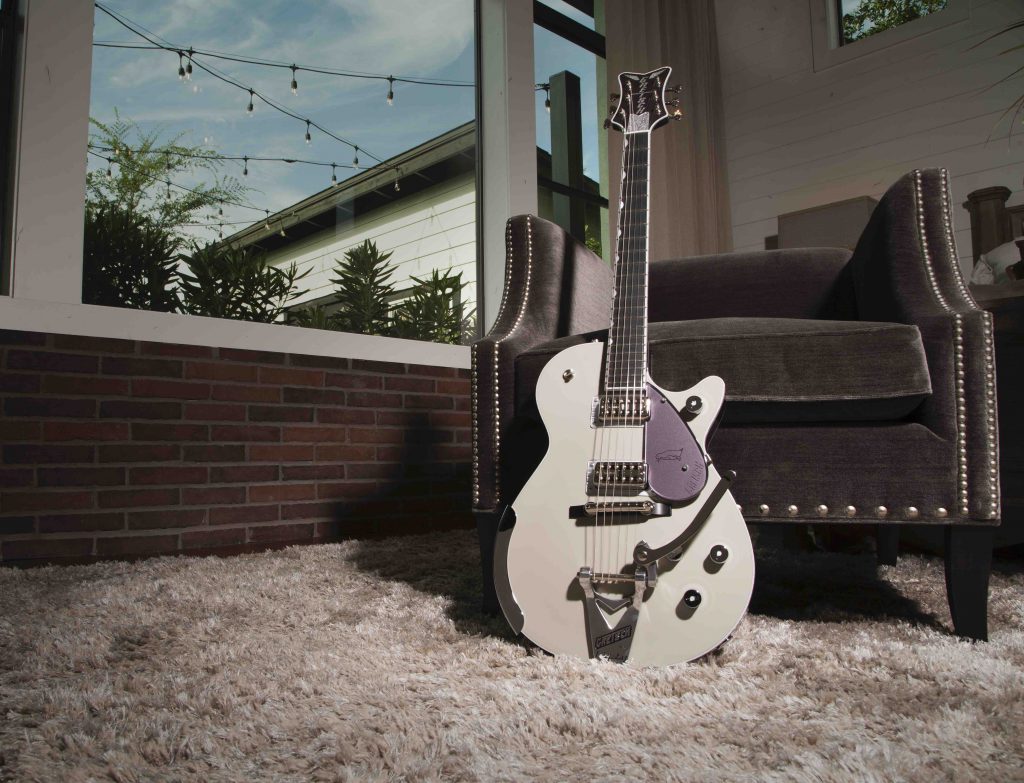 The Gretsch G6134T-LTD Limited Edition Penguin graced the cover of the July issue of Guitar Magazine UK, accompanied by a glowing review by Chris Vinnicombe.
Straight out of the gates, Vinnicombe heaped praised on the company's commitment to quality, and the stunning aesthetics of this "rare bird."
"Gretsch guitars have always had more than enough ice-cool to leave the competition in the dust," he wrote. "But no matter which end of the catalogue you dip into today, you can also expect a level of manufacturing consistency and player-friendliness that's unprecedented in the company's 137-year history.
"This gorgeous limited-edition model is the latest Gretsch to cherry-pick from the aesthetic highs of the past, combining sparkling Penguin chic with an Anniversary-style two-tone finish previously seen on the Country Club model a decade ago. Some guitars are built for speed -the Gretsch G6134T-LTD is a Cadillac Eldorado."
Vinnicombe also found himself impressed with the Penguin's TV Jones TV Classic pickups, which sang with plenty of vintage-style twang, single-coil chime and even that distinct growl found in classic rock and roll riffs.
"Rockabilly and vintage pop are typically well catered for, but with the bridge pickup at full throttle, you'll find the classic crunch of Messrs Townshend and [Malcolm] Young, and even the stinging attack of Jack White," wrote Vinnicombe. "In the neck position, modern pedal junkies will appreciate the clarity offered by the Penguin in conjunction with potentially swampy delay and reverb ambience."
In conclusion, Vinnicombe had this to say …
"If you want an instrument that offers the unadulterated decadence of business class alongside hauntingly familiar tones from your record collection, this bird is the only way to fly."
Read Vinnicombe's full review of the G6134T-LTD here.