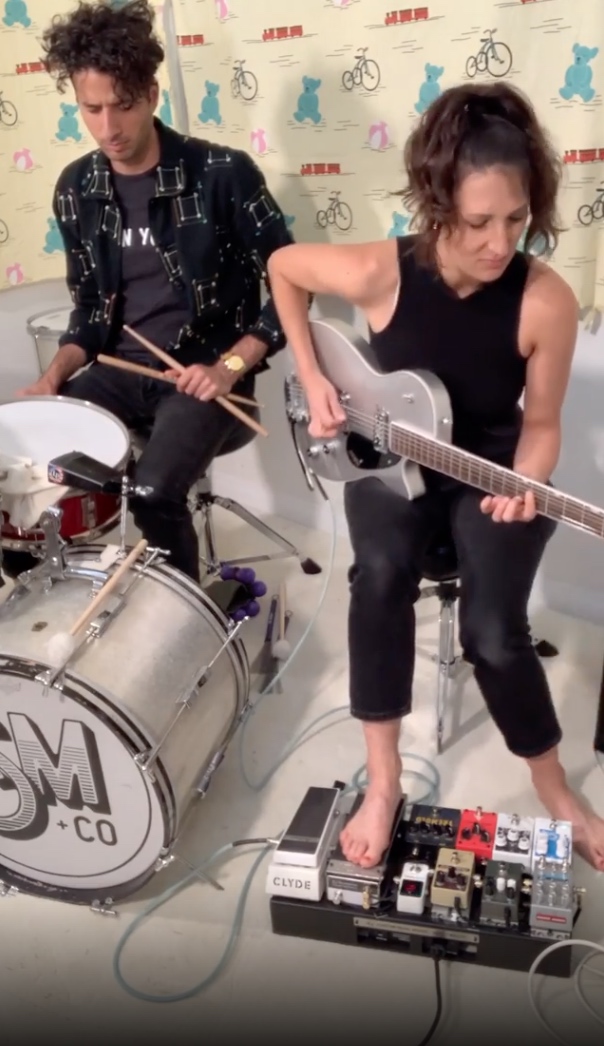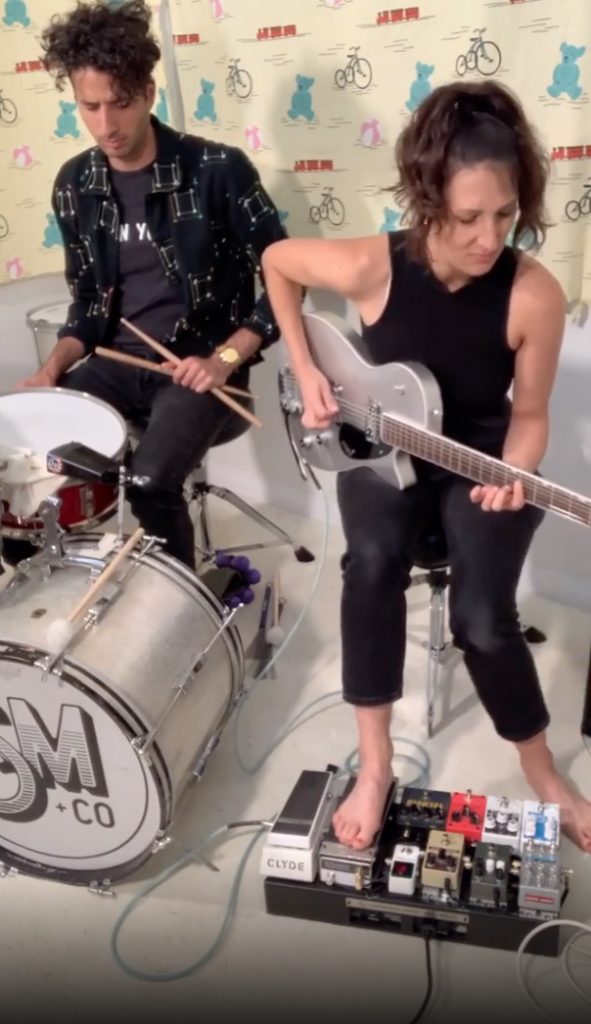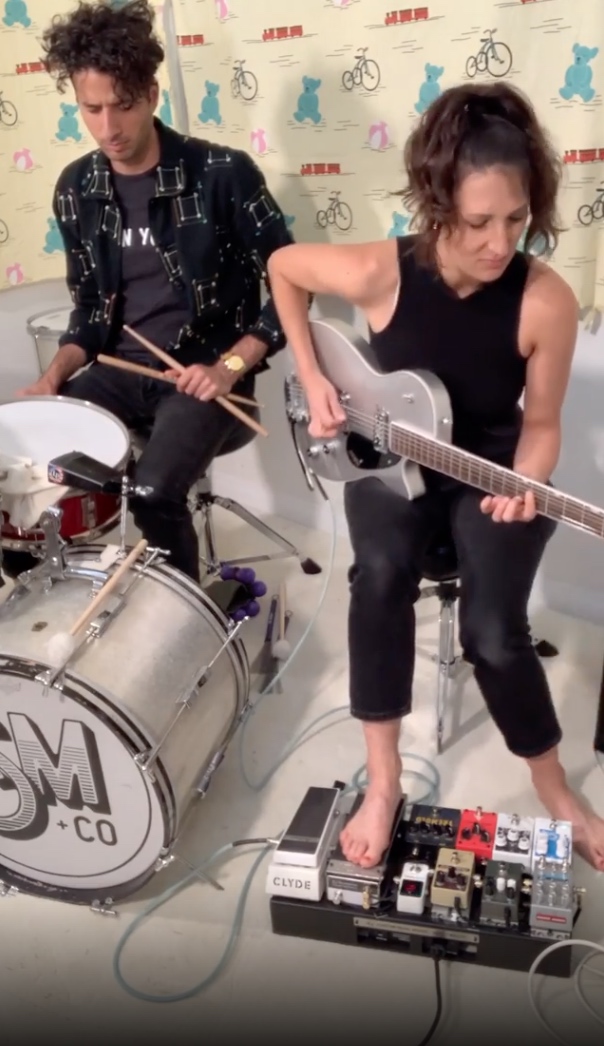 Dr. Molly Miller was joined by her brother Sammy Miller for an Instagram quarantine sibling jam session for Guitar Center. In the session, Molly discussed how incorporating a Gretsch G5260T Electromatic® Jet™ Baritone into the mix expanded their tonal soundscape.
"While quarantine hasn't not been the highlight of my life, I feel very fortunate I get to play music with my brother," said Molly. "We've been trying to sort out ways to stay creative and create a big sound with just the two of us. One of the things we have been messing around with is a baritone guitar."
Unlike the shorter scales of traditional guitars, the G5260T's extended 29 ¾"-scale accommodates lower tunings without sacrificing string tension or creating fret buzz. Molly, who holds a doctorate in Musical Arts from University of Southern California and has performed with Jason Mraz and the Black Eyed Peas, discovered the G5260T also brought a deeper bass tone.
"I haven't really spent a lot of time with baritones until I got this Gretsch guitar recently," she shared. "It's been fun because we get that bottom that you miss sometimes with just a standard guitar."
Watch the Miller siblings in the full swing at the clip below.